Toronto Maple Leafs at Montreal Canadiens Road Trip

Elite Sports Tours had a great time in Montreal this past weekend for the Toronto Maple Leafs at Montreal Canadiens game at the Bell Centre. Passionate Leafs and Habs fans from across the province enjoyed the ultimate hockey road trip experience in La Belle Province for the 2018/19 regular season finale between two historic hockey rivals. As always, were very happy and fortunate enough to see some familiar faces on the trip, with fans who have traveled with Elite Sports Tours before on other trips.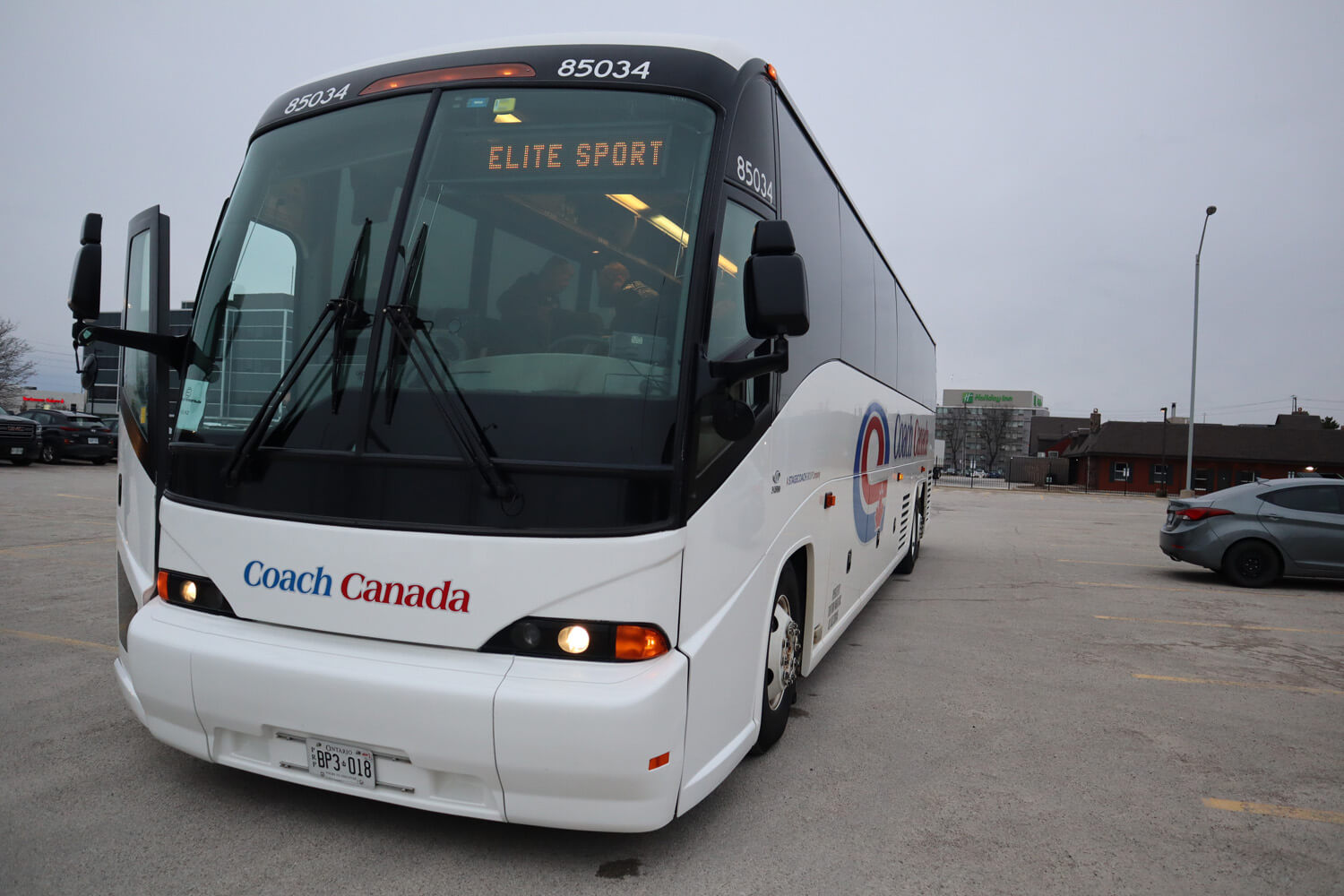 Everyone enjoyed the bus ride up the 401 with some movies, trivia, prize giveaways and jersey raffles for an authentic Leafs and Canadiens jersey. Our guests spent two nights in downtown Montreal at either the beautiful Novotel Montreal, just a few blocks away from the Bell Centre, the home of the Montreal Canadiens.


On Friday night, our guests had the opportunity to take in the many sights and sounds of Montreal and enjoy many of the great resturants the city has to offer as we arrived to the Novotel on Friday at 3:30 p.m. Unfortunately for our Montreal Canadiens fans, they found out their beloved Habs were eliminated from playoff contention when the Columbus Blue Jackets knocked off the New York Rangers with a 3-2 shootout victory, locking up the second and final Eastern Conference wild-card spot.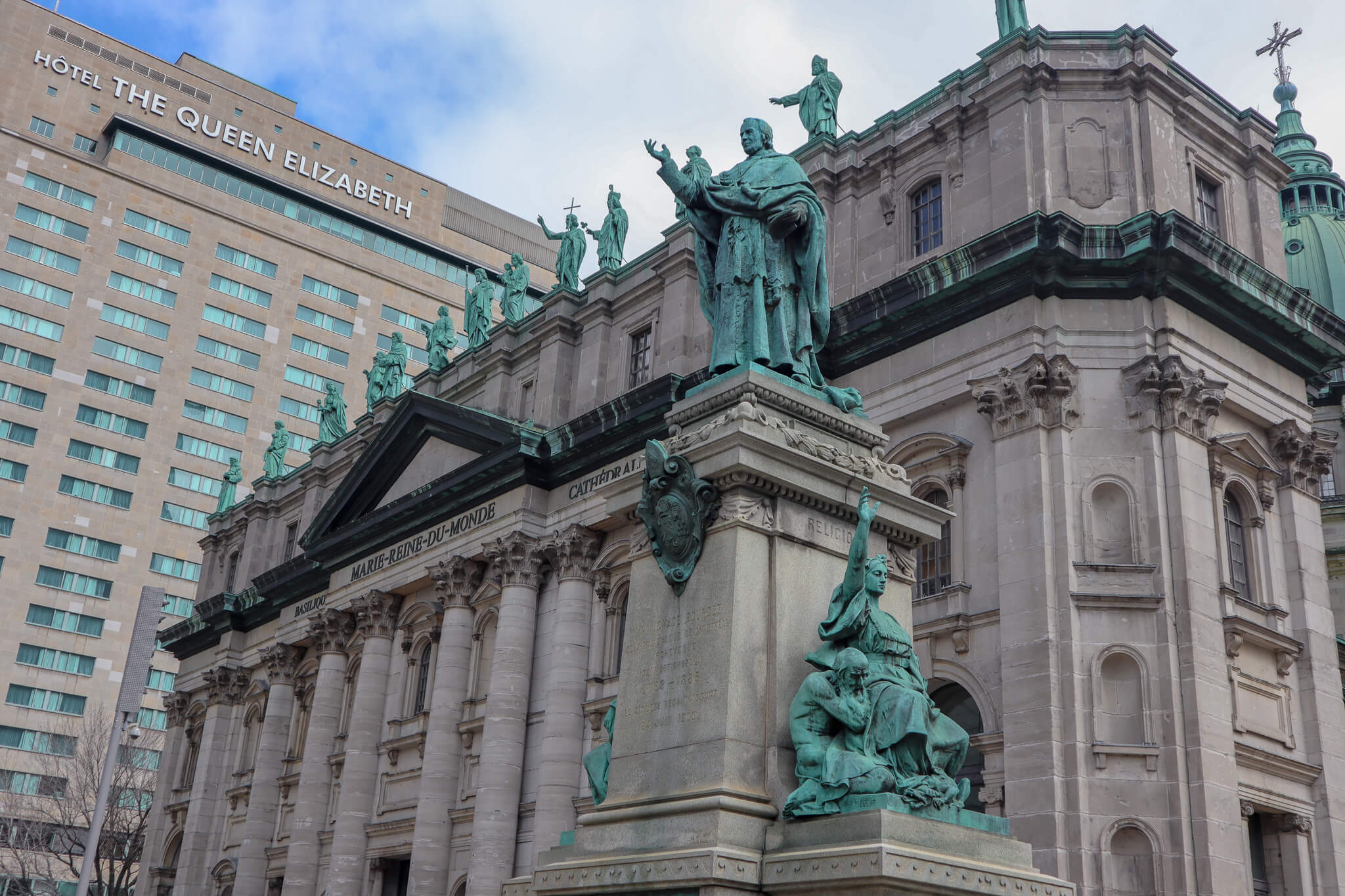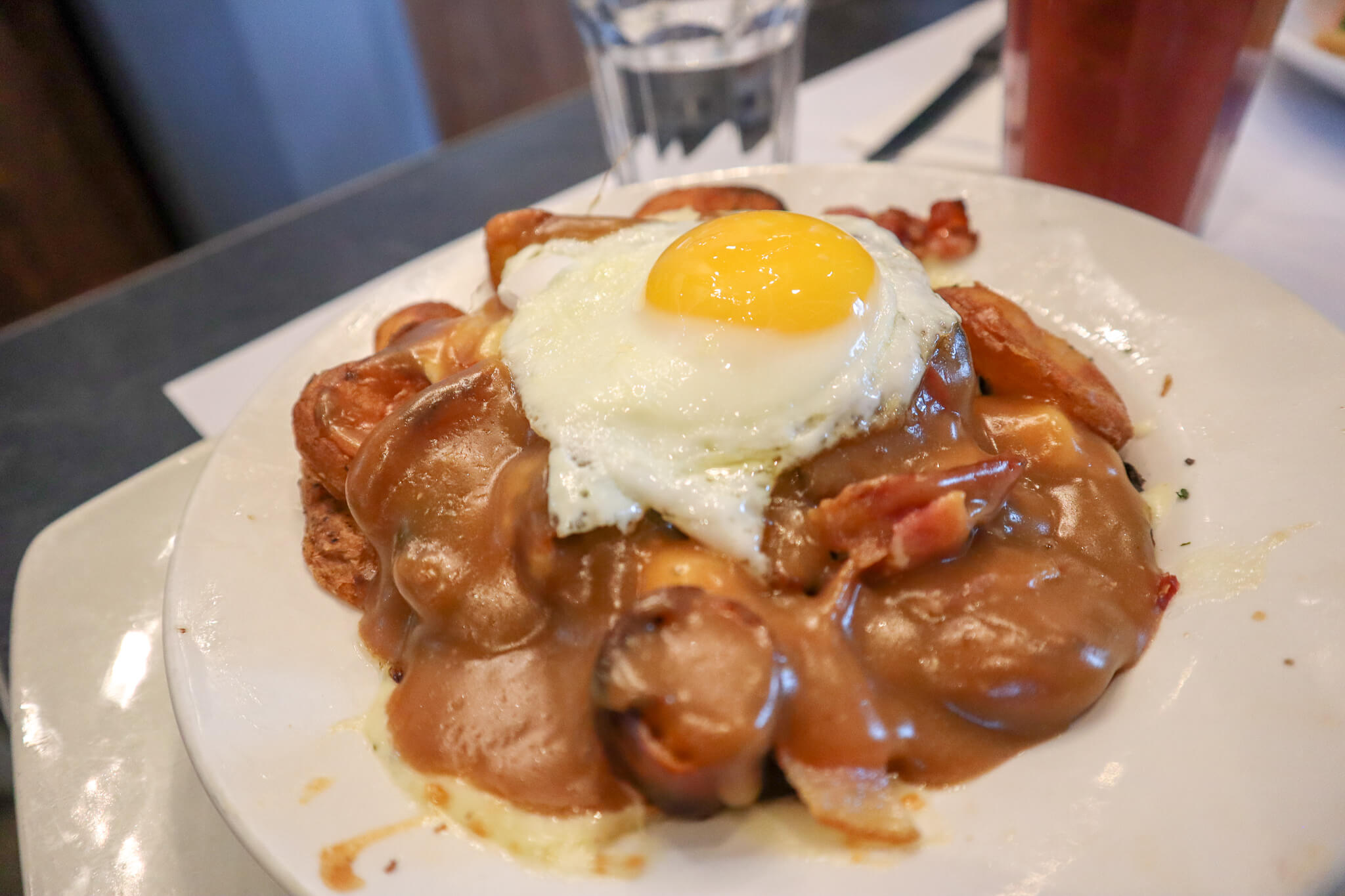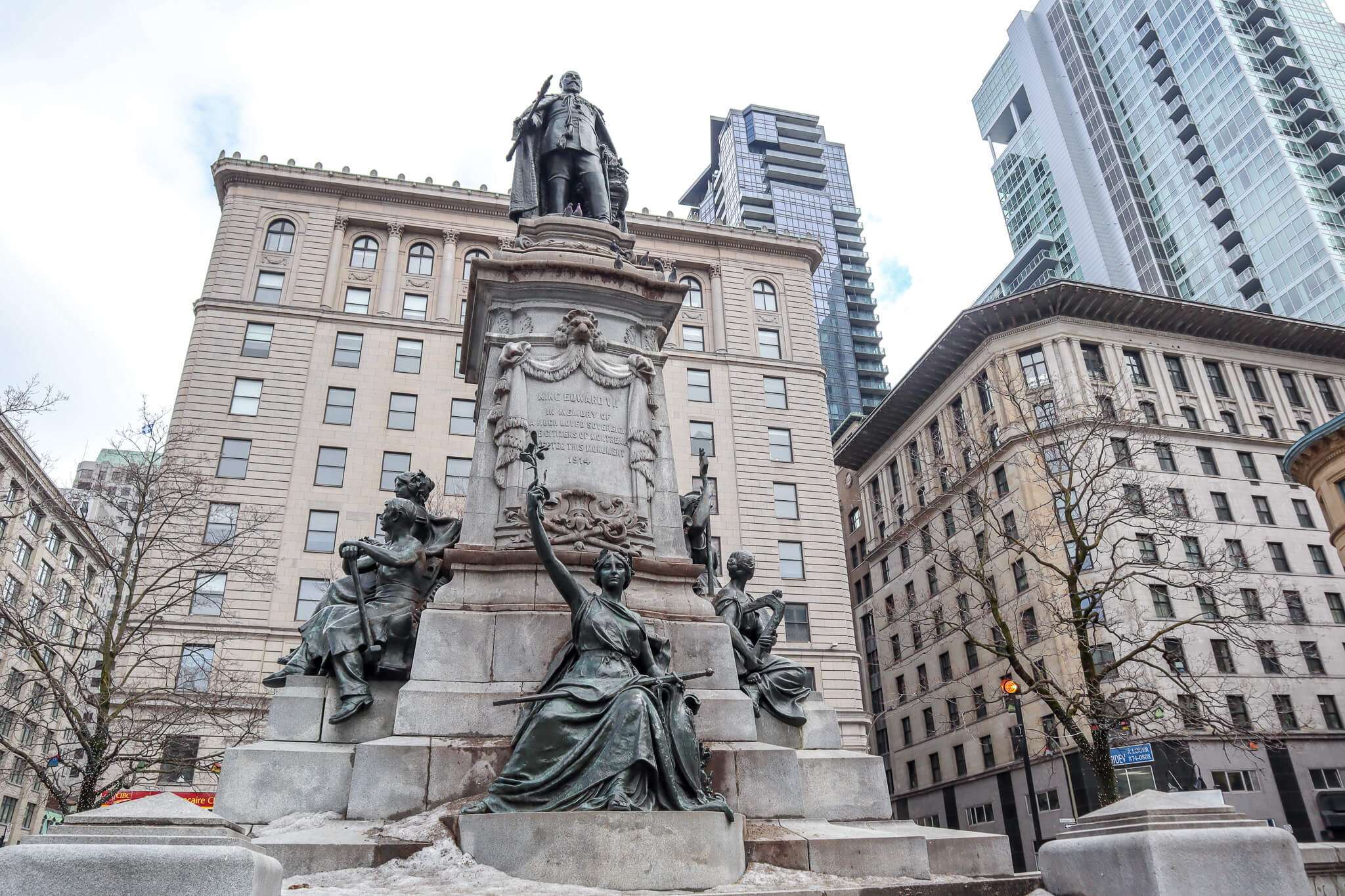 Our first Pre-Game Party at Houston Avenue Bar and Grill Victoria Square in February was such a great success we headed back for round two! Our guests fuelled up for the big game with Happy Hour drink and appetizer specials. The entire bar was filled with Leafs and Habs fans, decked out in red, white and blue, ready to watch an Original Six showdown. We had a great time at Houston Avenue Bar and Grill Victoria Square with our Elite Sports Tours guests. Our group had a few hours before the big game between Toronto and Montreal to eat some delicious food and have some beverages, while mingling with their friends and making some newo ones. It was great to see so many people from the bus tour show up in their Toronto Maple Leafs and Montreal Canadiens gear, ready for the final regular season game of the 2018/19 campaign.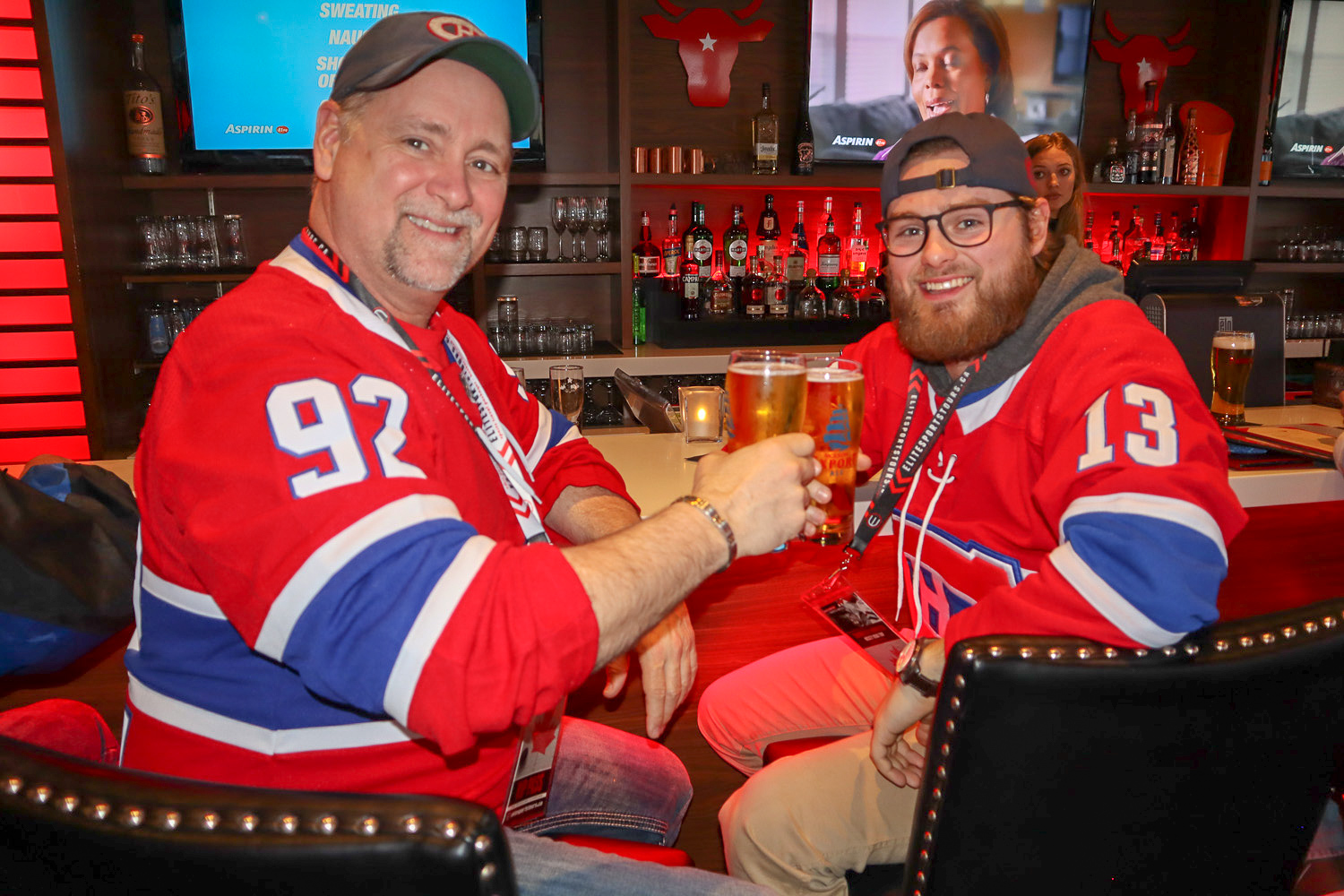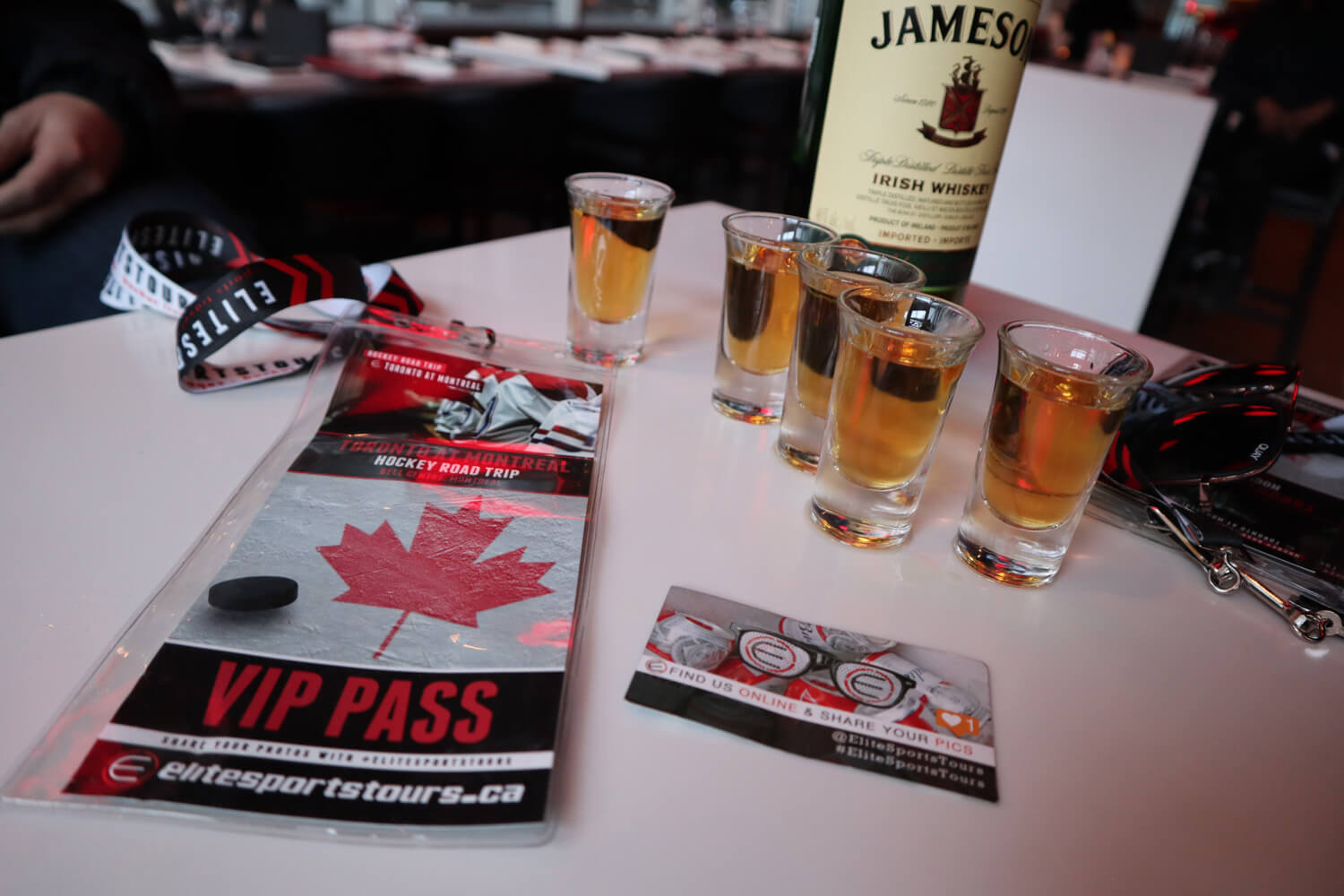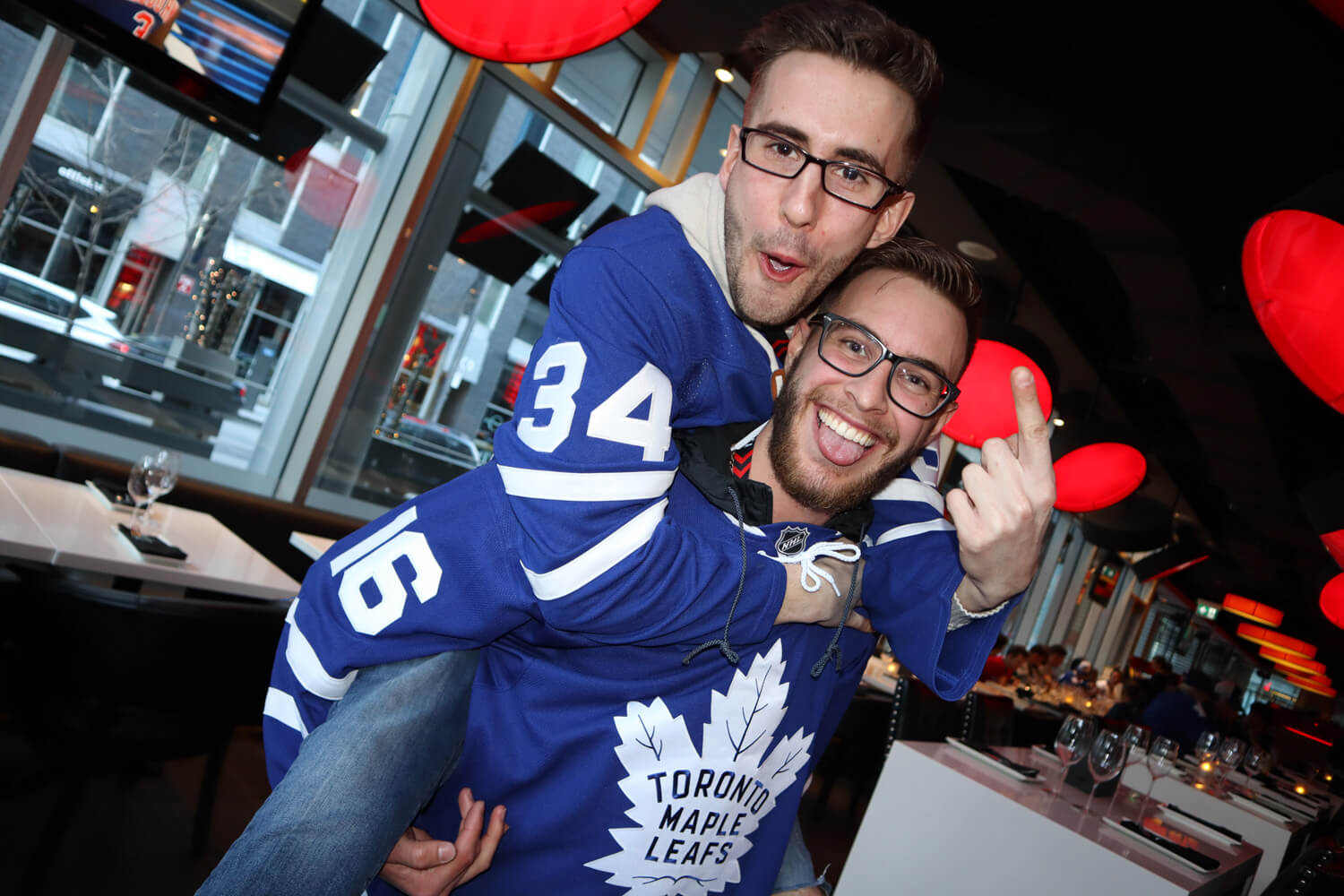 Once everyone was filled up and ready to go, it was time to head to the Bell Centre! Fans could not have asked for a more entertaining game between these two storied hockey franchises. For the second straight meeting between the Toronto Maple Leafs and Montreal Canadiens, 60 minutes was not enough to decide a winner. After already scoring a hat trick in his first NHL game, Ryan Poehling beat Frederick Andersen in a shootout to give the Montreal Canadiens a 6-5 win over the Toronto Maple Leafs.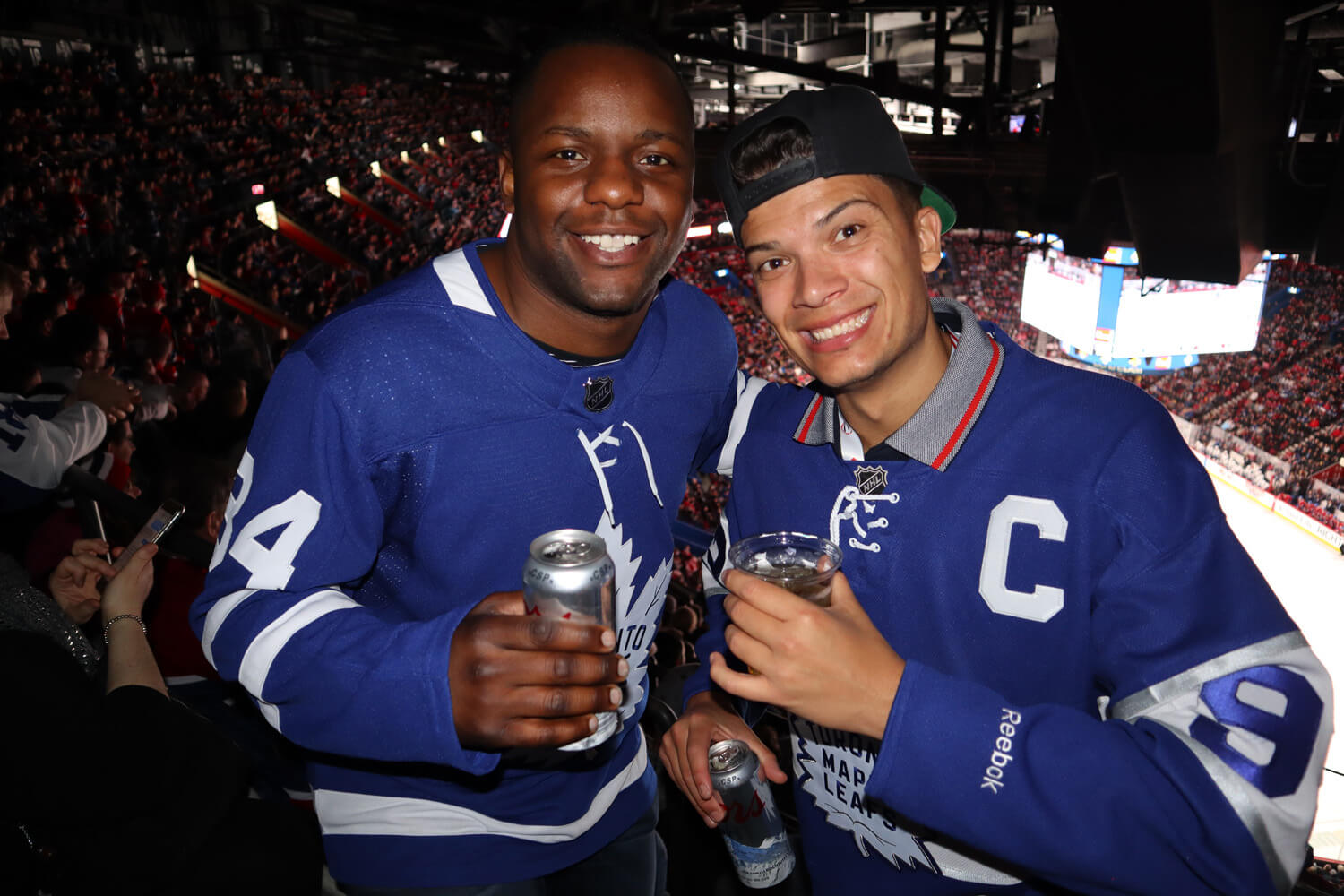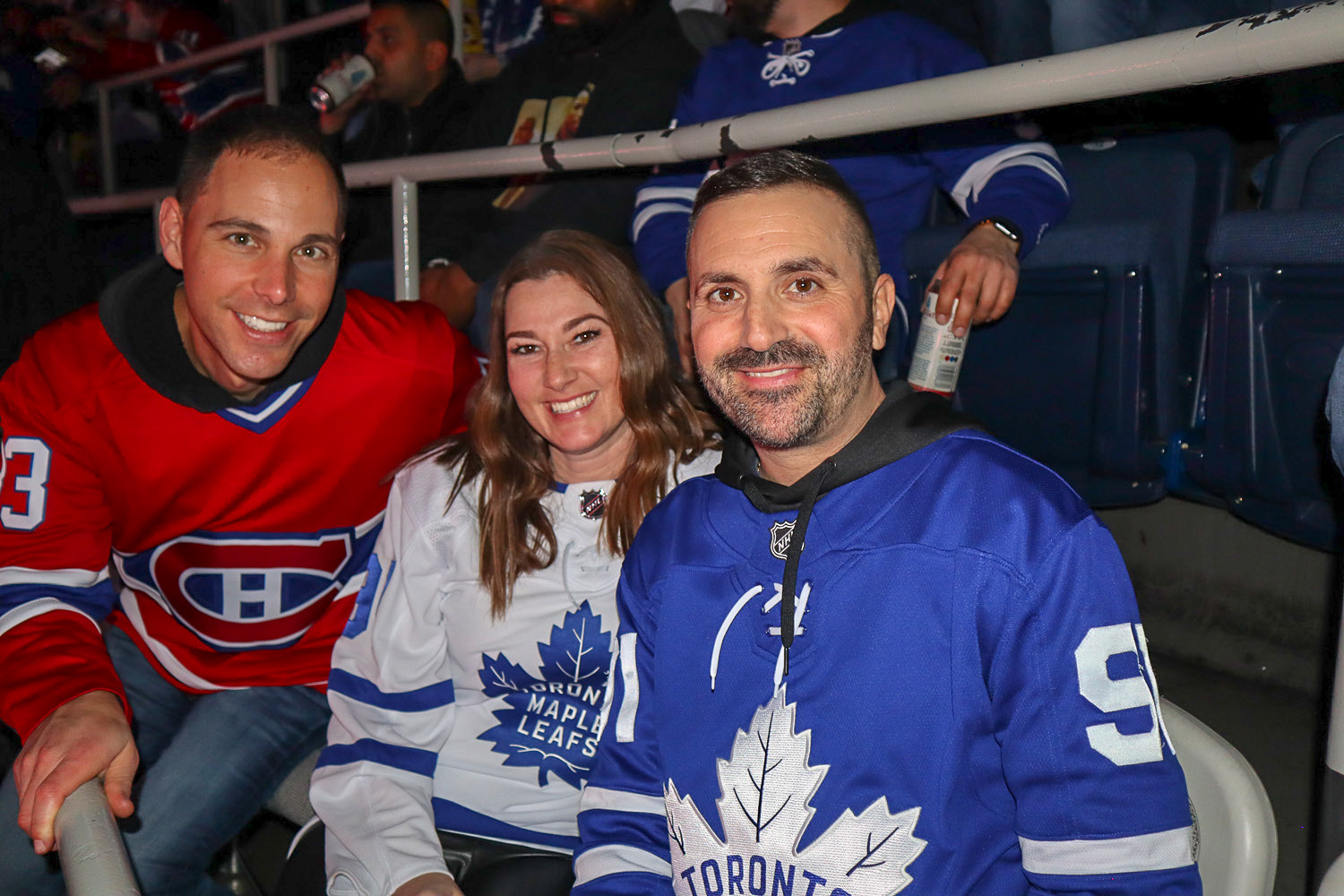 We can't wait to be back at the Bell Centre next year for another Toronto Maple Leafs vs. Montreal Canadiens Bus Trip! If you want to join us in the future, sign up for the newsletter to be notified on the release of all our ultimate sports road trips!
CHECK OUT MORE PHOTOS FROM THE TRIP