Where to Eat In Columbus - Fancy Franks Gourmet Hot Dogs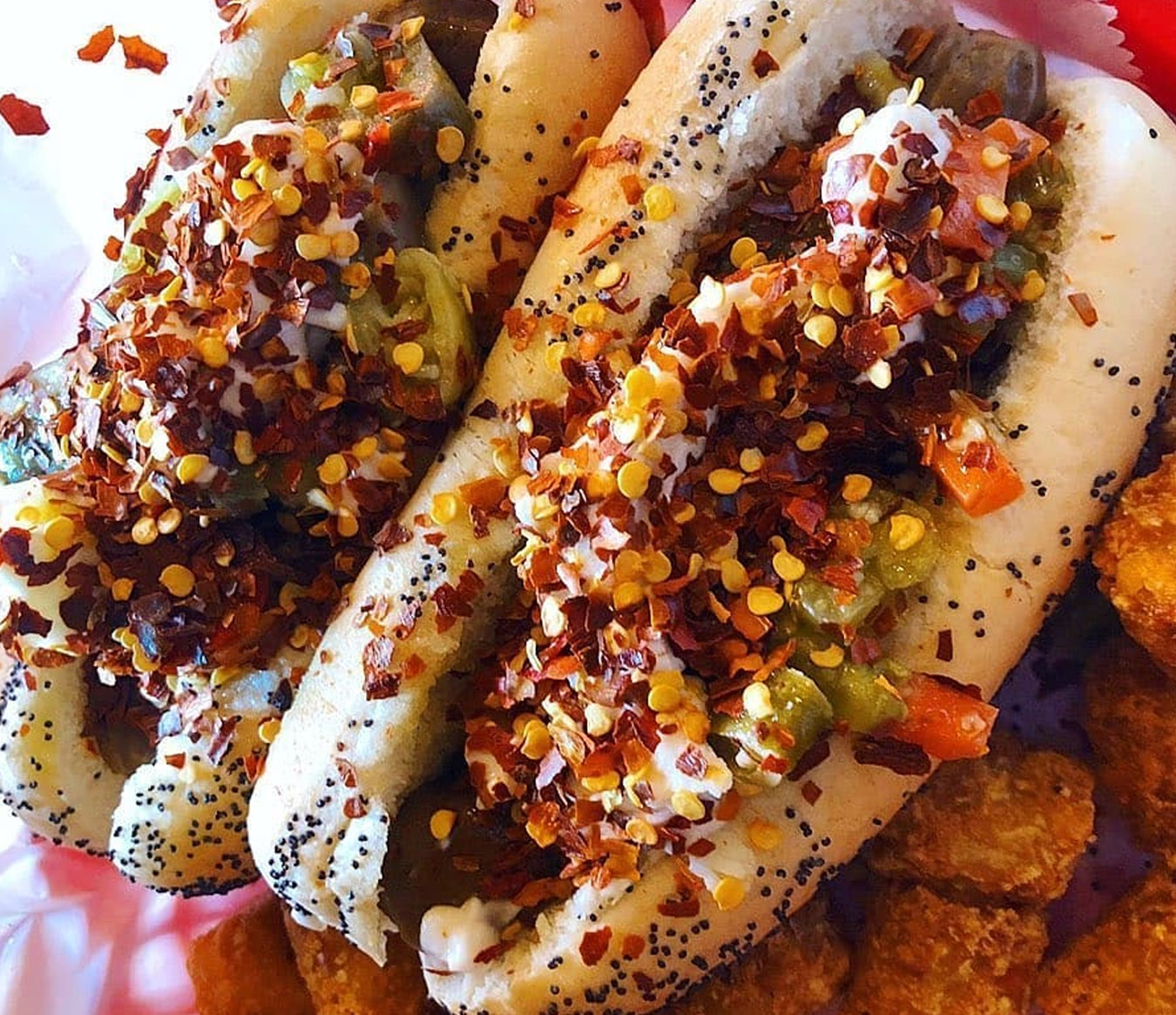 Located just over a mile from Nationwide Arena, the home of the Columbus Blue Jackets, lies a hot dog lovers paradise. Dirty Frank's Hot Dog Palace is just as amazing as it sounds. They've been open for over a decade now, or as they put it themselves, they've been "stuffing wieners in faces since 2009"! Famous for their frank's that are piled with not-so-typical toppings, Dirty Frank's is open daily from 11:00am to 2:00am, so there is never a bad time to stop by to get that wiener that you've been craving.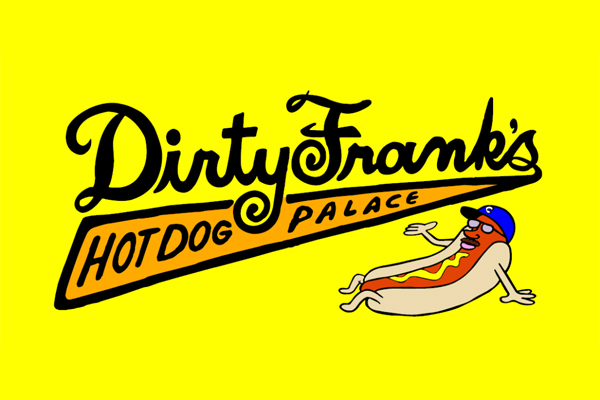 Dirty Frank's is informal to its core, with this small food spot offering a level of intimacy, familiarity and fun that is uncommon to find in most restaurants. The interior of Dirty Frank's is covered in paintings of old metal stars and classic baseball players. They even host their own karaoke on Monday nights, called their "Dirtyoke" sessions. Don't get it twisted though, nothing is keener than their wiener! The main focus at Dirty Franks Hot Dog Palace is to serve high-quality, authentic American cuisine. Their standard frank is Chicago's Vienna all-beef, but any dog on the menu can be substituted with a polish sausage, bratwurst, veggie dog or veggie brat, with vegan options being available as well. There is definitely something for everyone at Dirty Frank's. We really enjoyed the Slaw Dog at Dirty Frank's, a hot dog that is topped with coleslaw that is spiked with Sriracha. A number of their original creations are just as amazing as well! We thoroughly recommend their Whoa Nellie Dog that is topped with pulled brisket and barbecue sauce. Their Bollywood Dog is another amazing option. Coming covered with a spicy mango chutney the Bollywood Dog is like nothing that we've ever experienced before.
Along with their dogs, Dirty Frank's Hot Dog Palace also offers amazing hand-cut French fries, tater tots, baked beans, nachos and their delicious Chicago-style mac & cheese with Vienna sport peppers. Dirty Frank's loves to keep it local with their full bar offering a vast beer selection that includes local Ohio breweries. The Frostop root beer that they offer is from Springfield, Ohio, and their ice cream sodas are made with Columbus' own Jeni's ice cream. Check out Dirty Frank's Hot Dog Palace for a meal that won't disappoint! Their atmosphere is perfect for a night out!

When considering where to eat in Columbus try Dirty Frank's Hot Dog Palace! Always a popular destination for sports fans traveling to Columbus for a Columbus Blue Jackets game at Nationwide Arena!

Where to eat in Columbus?