Where to Eat In Las Vegas - Secret Pizza in Cosmopolitan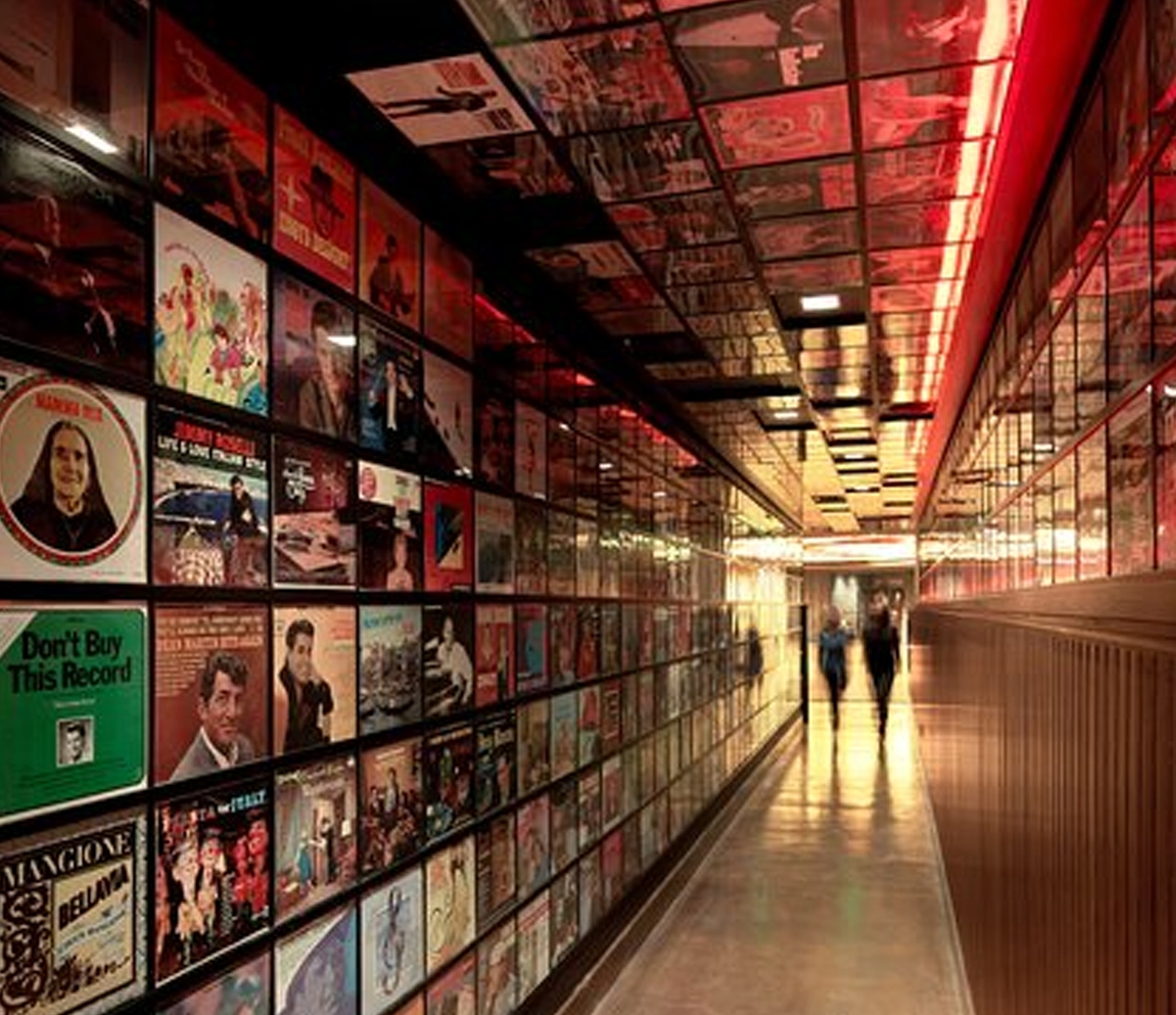 Secret Pizza is a New York-style pizza place in Las Vegas with a casual feel. There's no signage in the front, hence the name, so it is easy to miss if you are walking by. Tucked away on the third floor of The Cosmopolitan of Las Vegas at the end of a long and unmarked record-lined hallway lies this small, standing room only pizzeria. With the feel of a authentic New York pizza shop, this hidden food spot offers fresh pizza including classics like pepperoni, cheese and veggie available both by the slice and as a whole pizza, which typically usually takes about 15 minutes to prepare.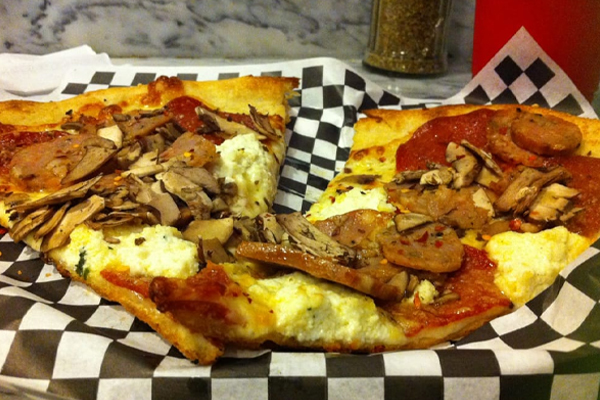 High counters are available for you to stand at and eat your delicious pizza while people watch. Classic video games and a pinball machine are available in the small shop for guests to play while waiting for their meal and two flat screen TVs are always on, showing the latest sporting events, including Vegas Golden Knights games. The pizza here is all served on either a deliciously crisp thin crust or served Sicilian style on focaccia bread, which is more of a deep dish pizza. Beyond the classic pepperoni, cheese and veggie pizzas on the menu, they offer many other favorites, including arguably their most popular pizza and our recommendation for you, their White Pizza. The White Pizza comes topped with ricotta, mozzarella, garlic and herbs, with all of these flavors combining bite after delicious bite. For their seasonings, Secret Pizza keeps it simple, offering parmesan cheese, cherry peppers and oregano in old-fashioned spice shakers on their counters. Secret Pizza also serves salads but we mean, what's the point in that?
In addition to the typical soft drinks you would find in mostly all other pizzerias, Secret Pizza also offers a few select beers and wines. After all of the positive reviews, Secret Pizza might not be as big of a secret as it once was, but it's still worth stopping by. Home to some of the best pizza in all of Las Vegas, Secret Pizza is the place to go if you are craving a late night meal. The earliest that Secret Pizza closes throughout the week is 4:00 a.m., so you'll always have time to stop by!

When considering where to eat in Las Vegas try Secret Pizza. Always a popular destination for sports fans traveling to Las Vegas to see a Las Vegas Raiders game at Allegiant Stadium or a Vegas Golden Knights game at T-Mobile Arena!

Where to eat in Las Vegas?