BALTIMORE RAVENS AT PITTSBURGH STEELERS BUS TOUR
SUNDAY SEPTEMBER 30TH - 8:20 PM
Elite Sports Tours is headed to Pittsburgh for a little Sunday Night Football action between two division rivals. Packages include round trip bus transportation, 1 Night Hotel downtown Pittsburgh at the Omni William Penn located within walking distance to Heinz Field and a 500 level game ticket with the group.
Bus Pick up locations available across the GTA including Whitby, Toronto, Burlington and St. Catharines. All of our bus trips are guided by Elite Sports Tours representatives who do giveaways, trivia and prizes on the way down.

Sunday September 30th - Monday October 1st 2018


• BOOK YOUR PITTSBURGH STEELERS BUS TOUR & YOUR SET!
Once you book your package you're all set!
We email you confirmation forms & distribute everything the day of the trip.
BALTIMORE RAVENS @ PITTSBURGH STEELERS BUS TOUR
SUNDAY SEPTEMBER 30th @ 8:20 PM – Sunday Night Football
1 Night Hotel
Round Trip Bus Ride
500 Level Game Ticket
1 Night Hotel
Round Trip Bus Ride
500 Level Game Ticket
1 Night Hotel
Round Trip Bus Ride
500 Level Game Ticket
1 Night Hotel
Round Trip Bus Ride
500 Level Game Ticket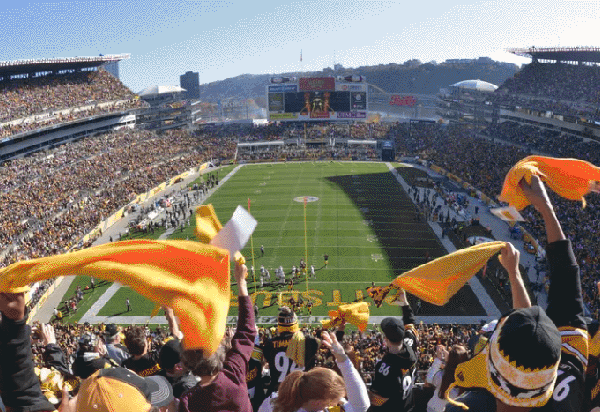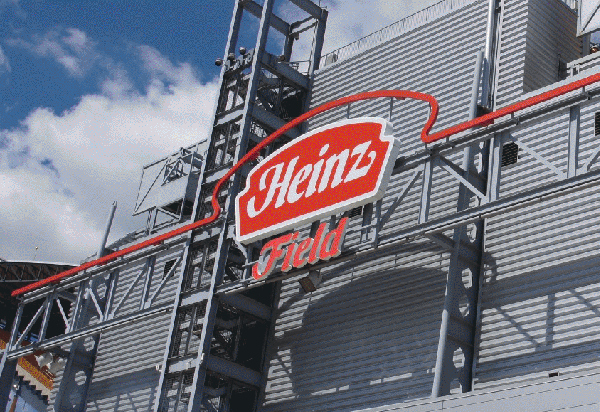 Pittsburgh Steelers Bus Trips with Elite Sports Tours is the only way to go! No hassle of finding Pittsburgh Steelers tickets to the game for your group, finding a ride down to the game. We do all the work planning the trip for your group and making it simple for you! just get your group together and give us a call at Elite Sports Tours.
Book Your Pittsburgh Steelers Trip Now!
BOOK BY PHONE (905)233-4732
We Accept Visa or MasterCard or Email $ Transfer for all orders!
Have a question about our Pittsburgh Steelers Bus Trips? Call our office and we will be glad to help you or click on the chat in the lower left corner!

VERY LIMITED NUMBER OF PACKAGES ARE AVAILABLE
PITTSBURGH STEELERS BUS TOURS WILL BE SOLD ON A FIRST COME FIRST SERVE BASIS
BOOK BEFORE WE SELL OUT!

To make a reservation $150 non-refundable deposit per person is required for our Pittsburgh Steelers Bus trips. Unfortunately there will be no refunds, so we strongly recommend purchasing Cancellation Insurance should you believe there be a significant reason you may not be able to attend this event. The remainder is due 60 days prior to departure.
Get notified when we release new trips!
Sign up for our newsletter to be notified when we release future trips. Never miss out on hearing about our new trips when they release!