GINO'S STEAKS -

THE BEST PHILLY CHEESESTEAKS

IN PHILADELPHIA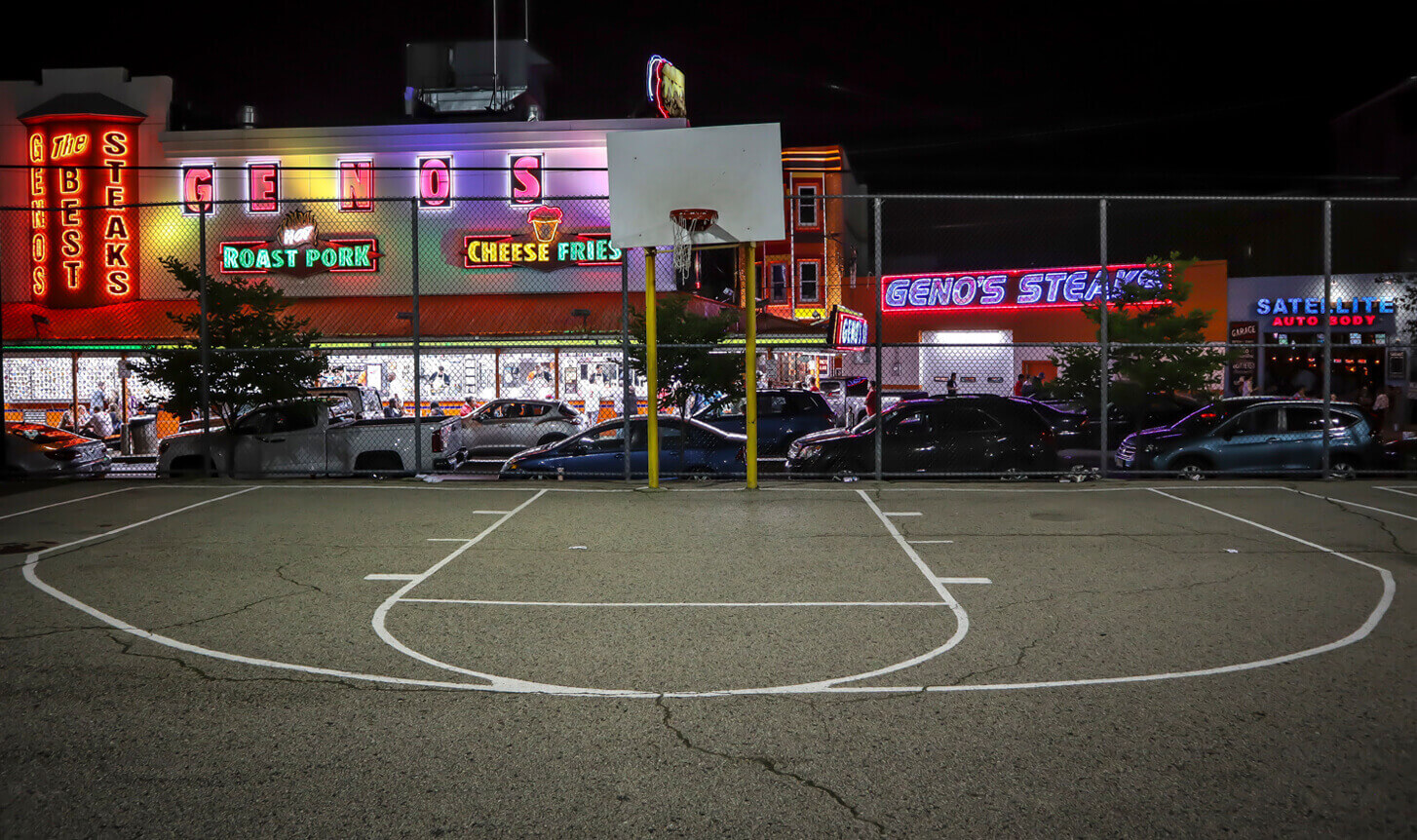 Geno's Steaks claims to have the Best Cheesesteak in Philly. It says so right on their website. So we stopped there first to set the bar and see where everyone else faired. Geno's is open 24/7 and features bright signage that lights up the neighbourhood at night.

We recommend getting an Uber or Taxi to Geno's Steaks if you plan on going, as it is located in South Philly in a small area with not a lot of parking. People tend to just try and pull up and leave their car on the street, but at night the traffic can be slow outside of Geno's Steaks.

At Geno's Steaks you can see the staff making your food through a glass window as you salavate in anticipation for your Philly Cheesesteak. The staff was very friendly, we even had on opposing team jerseys and went at 11:30 pm with out any trouble from anyone. Everyone is just looking to get some great food in South Philly and order a delicious Philly Cheesesteak at Geno's Steaks.
Be sure to grab some napkins as you enjoy your sandwich, especially if you order a Philly Cheesesteak with 'wiz'. The cheese just oozes out with every bite. We found most Philly Cheesesteaks with Onion and Mushrooms cost between $10-$12 USD per sandwich.

If you are up for the challenge, we recommend trying one Philly Cheesesteak at Geno's Steaks and one across the street at Pat's. If you are visiting Philadelphia for a couple days and have another foodie with you, we suggest ordering one Philly Cheesesteak with 'wiz' cheese and one with American cheese. Ripping the Cheesesteak in half is an easy task. Deciding which half you take is the hard part.
Geno's Steaks -

Philly Cheesesteak Philadelphia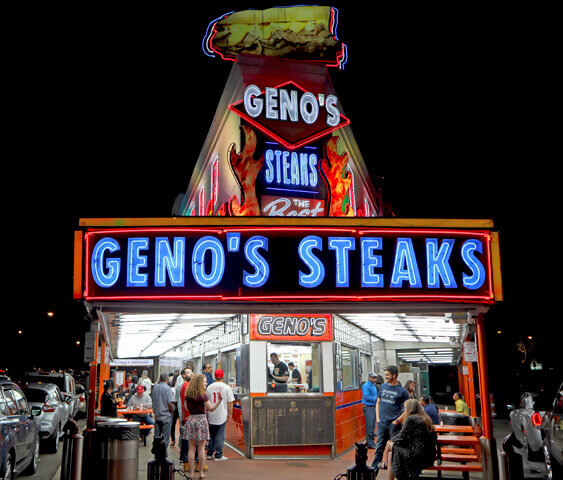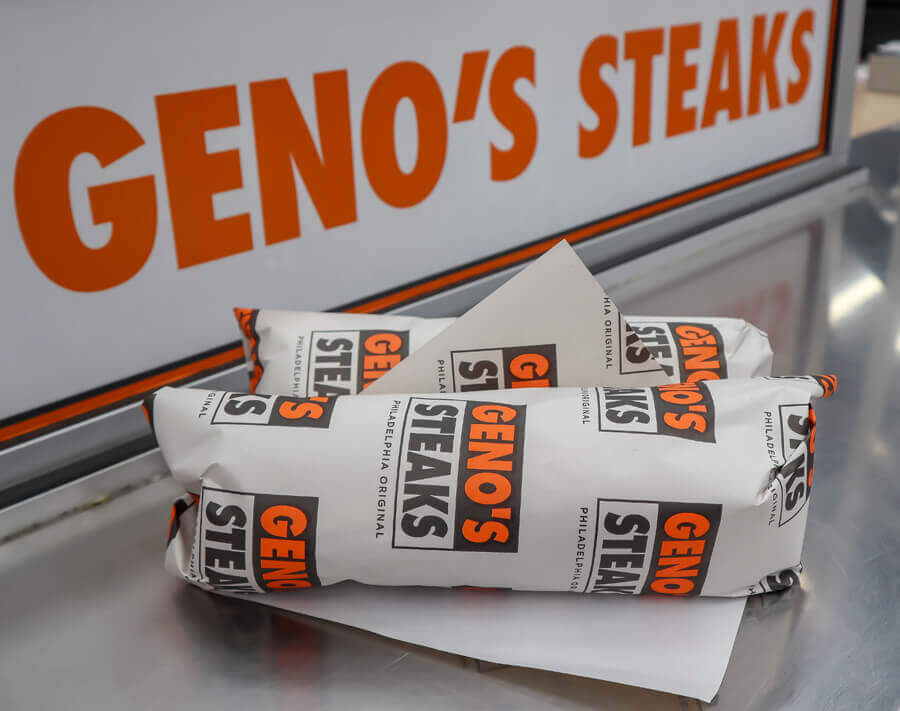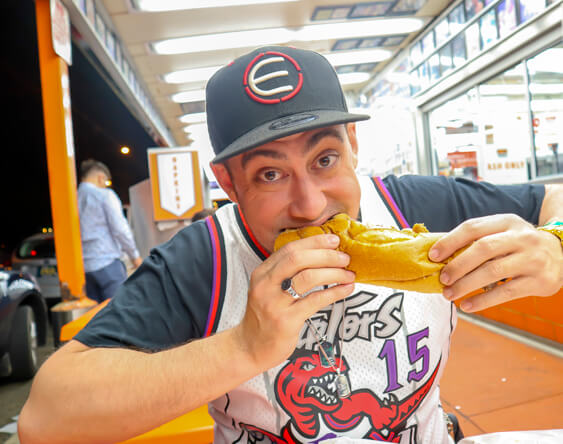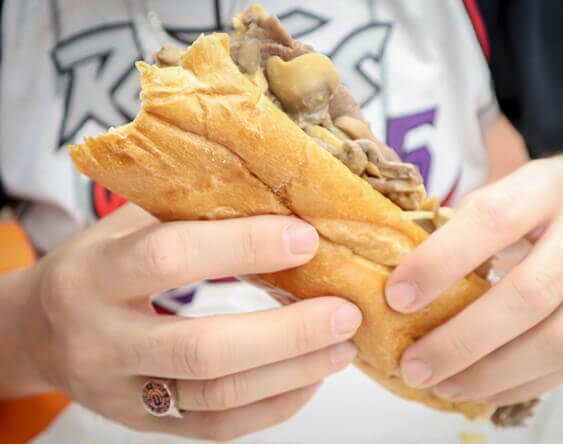 History of Geno's Steaks
Geno's Steaks was founded in 1966 by Joey Vento in South Philadelphia. Located at 9th street and Passyunk Ave. Rival Pat's King of Steaks is located across the street and both always feature lines of people waiting to get their Philly Cheesesteak.
Pros of Geno's Steaks
- Geno's is open 24/7, so you can essentially go whenever you like.
- Cool to see at night with lights and signage.
- Across the street from Pat's King of Steaks. (so you can try both in one trip)
- Friendly Staff
- Good outdoor seating.

Recommendations & Feedback for Geno's Steaks
- Have your order ready before stepping up to the window.
- Geno's Philly Cheesesteaks feature slices of meat vs chopped up.
- We recommend trying a Philly Cheesesteak with Mushrooms, Onions and your of Wiz, American or Provolone cheese at Geno's Steaks!
- Bring Cash!

Tip: If you are attending a sporting event and can't make it out to the location on 9th st. Xfinity Live! is a bar & restaurant facility that is located in the Philadelphia Sports Complex and features a Geno's Steaks inside. If you are flying, there is also one located in (PHL) Philadelphia International Airport.
Geno's Address: 1219 S 9th St, Philadelphia, PA 19147, USA

BEST PHILLY CHEESESTEAKS

IN PHILADELPHIA