JIM'S SOUTH STREET -

THE BEST PHILLY CHEESESTEAKS

IN PHILADELPHIA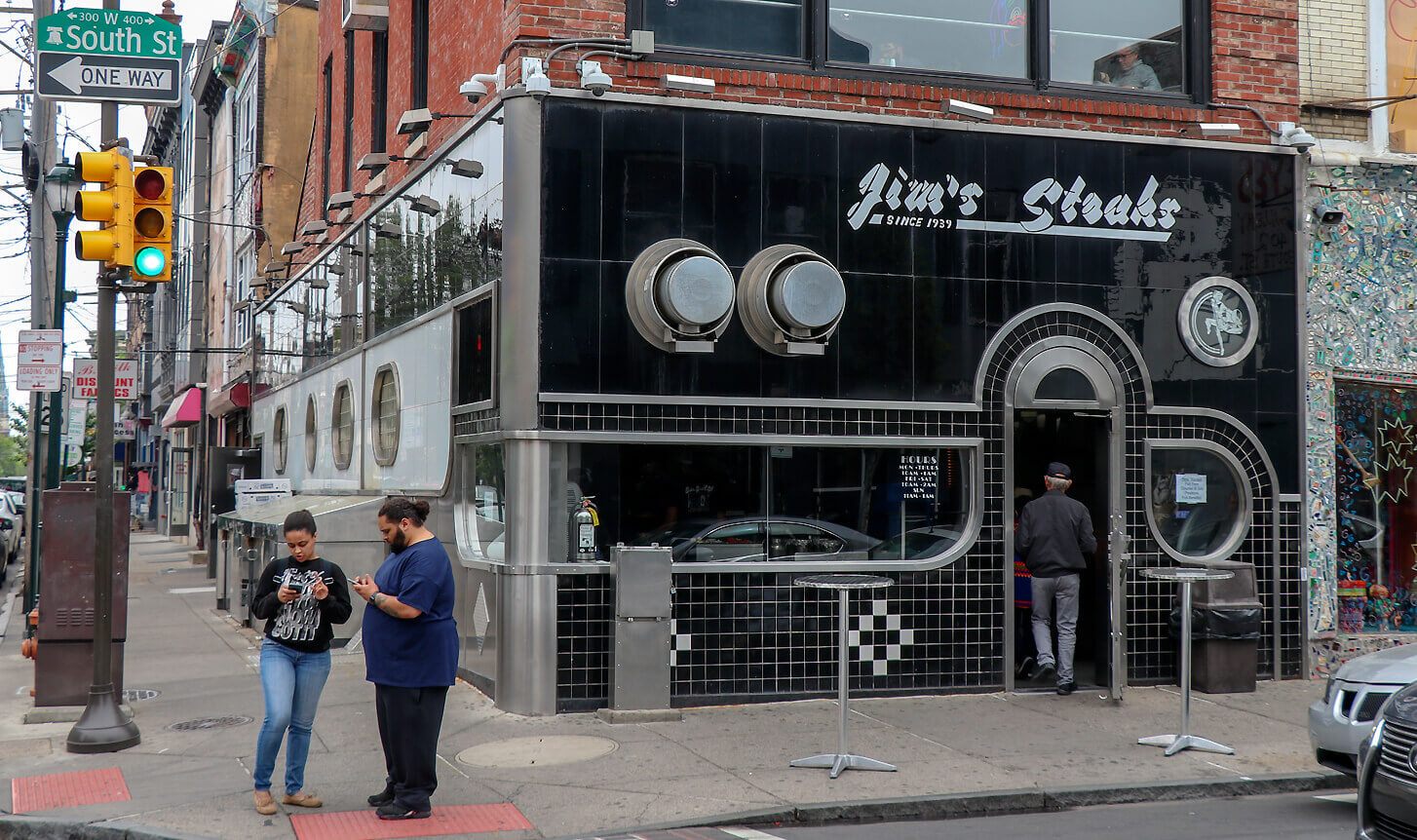 "Jim and Millie" served sandwiches from their home in West Philadelphia. Their home was converted into Jim's Steaks, which opened in 1939 at it's original location at 431 North 62nd Street in West Philadelphia. The original location was owned by Jim. Jim's South Street opened at 400 South Street in Center City Philadelphia. Knowns for the quality of their Philly Cheesesteak, Jim's South Street has become a Philadelphia landmark.
William Proetto and his brother purchased the original location in the early 1960's. Proetto and Abner Silver later opened the location on South Street.
Jim's Steaks has since opened additional locations in Bustleton and Cottman Avenues at the Roosevelt Mall in Northeast Philadelphia. The most recent location opened in 1999 at 469 Baltimore Pike in Springfield. The Springfield location is family owned an operated. Jim's South Street has over 80 years experience serving the people of Philadelphia delicious Philly Cheesesteaks and hoagies.
With a traditional feel at the South Street location, Jim's is a must visit if you are looking at trying a few different Philly Cheesesteaks on your visit to Philadelphia. Jim's wall decor consists of a few photo's of celebrities and athletes who have stopped in to Jim's South Street over the years.
Jim's Steaks website claims to have mouth watering Philly Cheesesteaks and serve only USDA Choice Top-of-the-round Angus Beef sliced daily on the premises. Using Amoroso's bread & rolls for their Philly Cheesesteaks.
Jim's South Street -

Philly Cheesesteak Philadelphia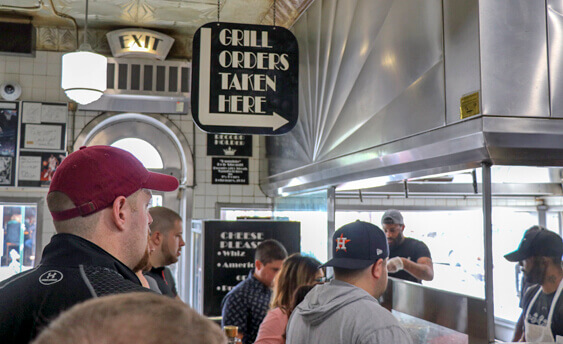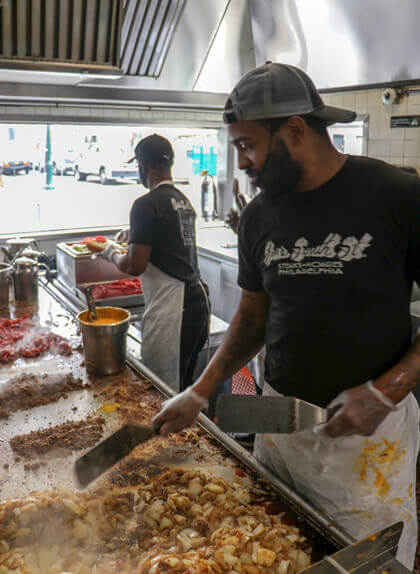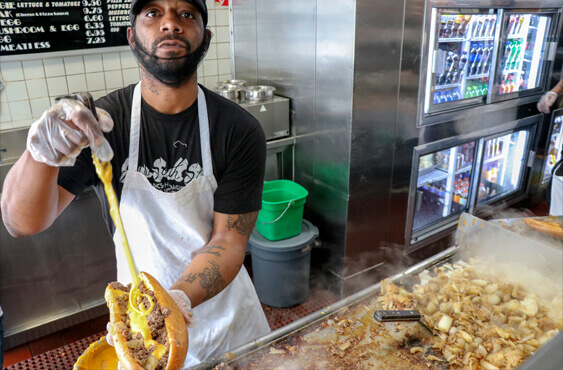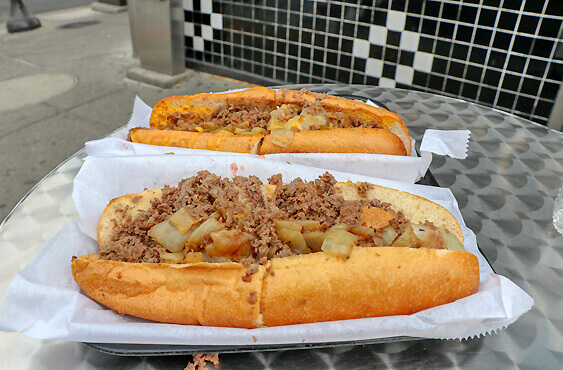 Jim's Steaks South Street

Pros of Jim's Steaks South Street
- Delicious Philly Cheesesteak
- Often mentioned by locals as their favourite spot in South Philly for a Philly Cheesesteak
- Will ship to anywhere in the USA from store with 3 days notice
- Soft Buns
- Jim's South Street may have lines, but the service is quick and they keep the Philly Cheesesteaks moving!

Recommendations & Feedback for Jim's Steaks South Street
- Jim's South Street Philly Cheesesteaks feature chopped up meat vs slices of beef. The meet is very chopped up compared to other places which we felt allowed the wiz cheese to mix into the meat better.
- Jim's South Street spreads the Wiz cheese on the bun so it soaks into the bread.
- We recommend trying a Philly Cheesesteak with Onions and Wiz at Jim's South Street! Jim's has the application and portion of Wiz Cheese down to a science. The perfect mix of flavour.
- Always Bring Cash!

JIM'S SOUTH STREET HOURS
Monday - Thursday from 10 am until 1 am
Friday - Saturday 10 am until 2 am
Sunday 11 am until 1 am
Tip: If it's a nice day, Jim's South Street has a few round high-tables out front so you can enjoy your Philly Cheesesteak outside. Jim's South Street would be a great place to grab your Philly Cheesesteak and go, as there isn't really seating inside.

Jim's South Street Address: 400 South St, Philadelphia, PA 19147, USA

BEST PHILLY CHEESESTEAKS

IN PHILADELPHIA