Join Team

Elite Sports Tours
Only a few people can say they truly LOVE what they do for a living. Our employees are some of the lucky ones who get to wake up everyday LOVING their job. When you are as passionate about sports and travel as we are, it hardly seems like a job.
Elite Sports Tours

Tour Representative
The perfect side gig for sports fans! Elite Sports Tours is always looking for hard working, enthusiastic and committed individuals who love sports and want to work in the sports and tourism industry. A great part-time job for sports fans who want to travel and get paid to escort our tour groups to different cities and sporting events.
Build Connections
Meet sports fans like yourself. Build lifetime connections and friends with other sports fans creating memories. We have tons of repeat business and we get to see familiar faces every year!
Travel
Tour Representatives get to travel to sporting events around the world. Visit cities across the globe with Tour Groups showcasing the attractions of each city and sports team.
Bucket List
Crossing cities and stadiums off sports fans bucket list is extremely rewarding! Travel with Sports Fans and help them create memories that last a lifetime.
Elite Sports Tours

- Tour Representative Job
Elite Sports Tours Tour Representatives work together with a team and are responsible for assisting in the execution of various sports tours across Canada and the USA. Including management of your group from start to finish to ensure a successful tour for our patrons. Working as a team, tour representatives will act as a point of contact for guests and ensure Elite Sports Tours guidelines and standards are met during the duration of the excursion.
Check in guests ensuring proper identification and forms are signed and submitted to the team prior to departure.

Maintain head counts of guests throughout the trip at every departure and check in location.

Assist in managing and performing the administrative tasks as required

Distribute promotional material and event packages to guests.

Point of contact on excursions for guests from start to finish.

Ensure timely execution of all stops and departures, checking and supervising a variety of tasks during the tour.

Working with your team to ensure that together you take responsibility of your own trips expenses and documents to be submitted to management.

Maintain communication with Elite Sports Tours team throughout the entire trip to ensure company trip expectations are met throughout the entire excursion.

Support staff in execution of on-site events and hospitality portions of our trips. May include but not limited to the setup and take down of equipment, assisting in serving guests, participating in social activities and mingling with guests and cleaning up afterwards. (Yes we get our hands dirty.)

Assist Elite Sports Tours team in fan engagement.
Communicate with senior staff to coordinate and assist with any logistical issues during trips and on trip emergencies.

Assist as needed on recruiting and training Tour Representatives and promoting growth in the region.

Contribute to unique projects, including but not limited to gathering and organizing photos for internal and external use; developing training manuals and other resources to help Tour Representatives.

Encourage social sharing during trips, promoting word of mouth feedback and asking customers to provide reviews on social networks and google reviews.

Work with Elite Sports Tours Management to implement and carry out ongoing training, development, and growth of existing Tour Representatives needs.

Any other tasks as requested by Elite Sports Tours Management and Senior Tour Operators.

Provide other team members practical field support when needed or requested by Elite Sports Tours Management.

Assist with incidents and document any critical issues with Elite Sports Tours Senior Tour Operators and management.

Act as an Elite Sports Tours Brand Ambassador. Encourage, Teach and Encourage Elite Sports Tours Representatives.
Job Requirements
Very strong leadership and organizational skills.
Experience with working in a team and with large groups of people.
Ability to speak and communicate to large groups of people.
Charismatic individuals with ability to work in a team.
Highly proficient communication skills (verbal and written).
Ability to assist in crisis management and take responsibility for the safety of others.
Customer service oriented with solid teamwork abilities.
Extremely detailed oriented and highly organized.
High level computer skills, especially in Microsoft Excel, and ability to train others
Ability to recognizing the demands of deadlines and schedules in work.
Travel experience and a passion for sports, travel + tourism and people.
Demonstrated ability to focus on day-to-day operations and maintaining operational goals.
Excellent record of punctuality and Dedicated individuals.
Willingness to Travel as required by role.
Availability on Weekends for work as required by role.
Communicate via text, email and phone with team members.
(Canada and USA Cell Phone Use Required).
Able to understand the needs of team members and Elite Sports Tours as a business.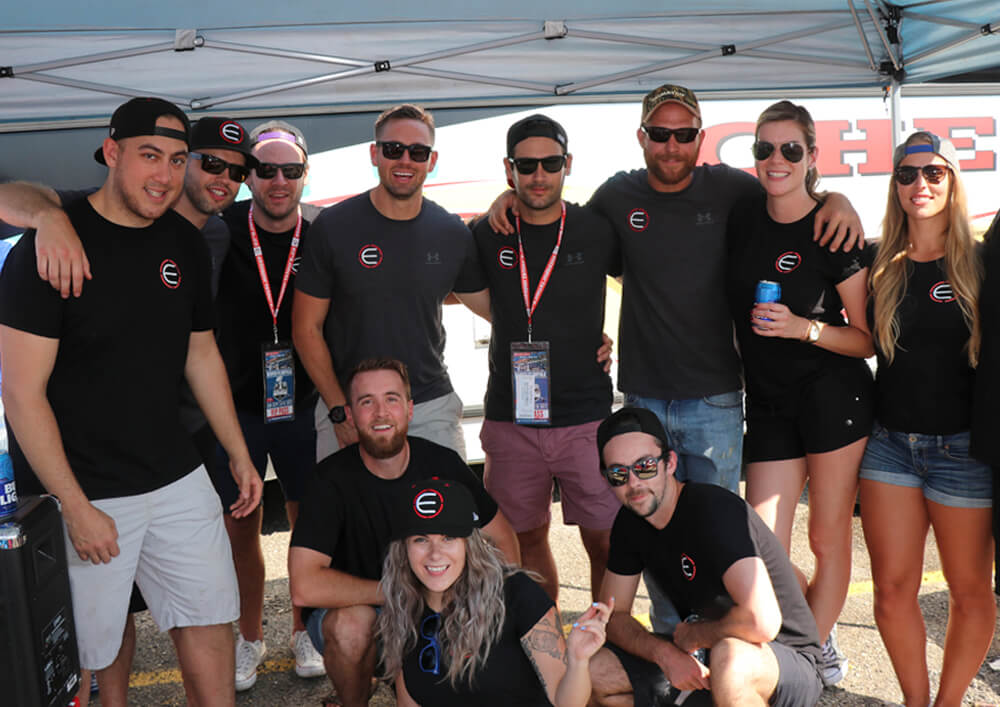 ALL APPLICANTS MUST MEET THE FOLLOWING CRITERIA:
- Valid Passport or Nexus Card.


- Ability to legally enter the United States of America and have never been refused entry into the USA.


- Ability to work legally in Canada.

If you think you have what it takes and want to join Elite Sports Tours team then apply today!


All applicants must hold appropriate citizenship or documents permitting you to reside and work in Canada.
A valid Passport or Nexus card is required by all staff and applicants must be allowed to enter the USA.


Elite Sports Tours thanks everyone who submits an application for their interest. We require individuals who have the ability to pay attention to detail. When filling out the application form below, please insert ONLY your Instagram User Name in the additional information field so we know you read this and pay attention to detail. Applications that do not follow this instruction will not be considered.

Unfortunately we will only contact those selected for an interview.
WE ARE ALWAYS

HIRING
Elite Sports Tours is ALWAYS looking for talented team members. We are constantly hiring new team members to join our team. Please keep in mind we receive hundreds of applications from individuals who's dream is to work in sports.
We appreciate the interest from everyone who submits an application, however our team will only reach out to qualified individuals when we are ready to interview and hire for specific positions. Applying and submitting your information is the best way to be considered for employment.
Please do not call or email our sales office regarding your application.