Toronto Raptors at

Detroit Pistons Bus Trip
Elite Sports Tours had a unbelievable time in Detroit this past weekend for the Toronto Raptors at Detroit Pistons Bus Tour down to Detroit, at Little Caesars Arena. We had multiple bus loads of passionate Toronto Raptors fans enjoy the ultimate basketball bus trip experience in Motor City. It's always great to see some familiar faces on the trip, with fans who have traveled with Elite Sports Tours before on other bus trips.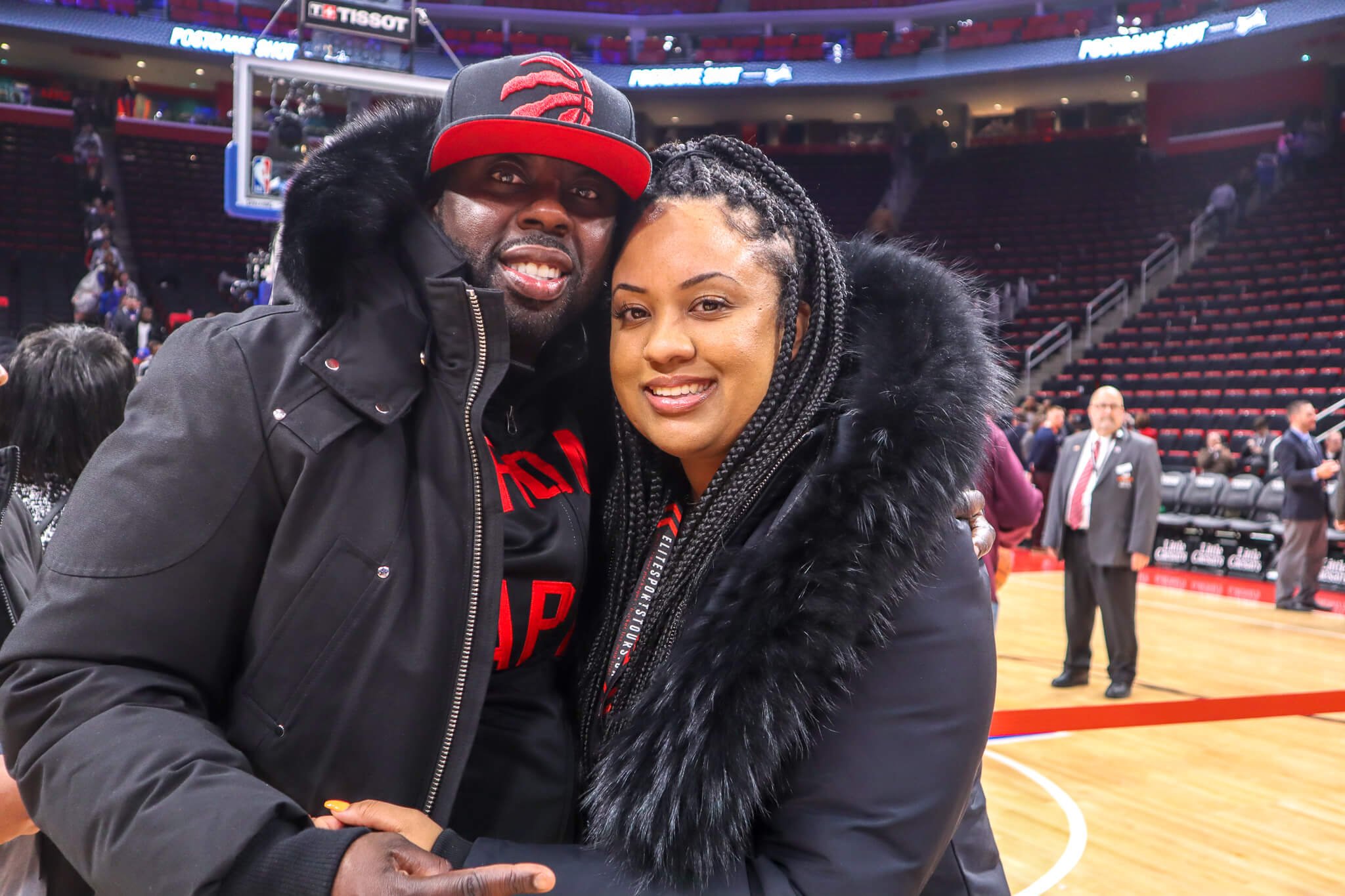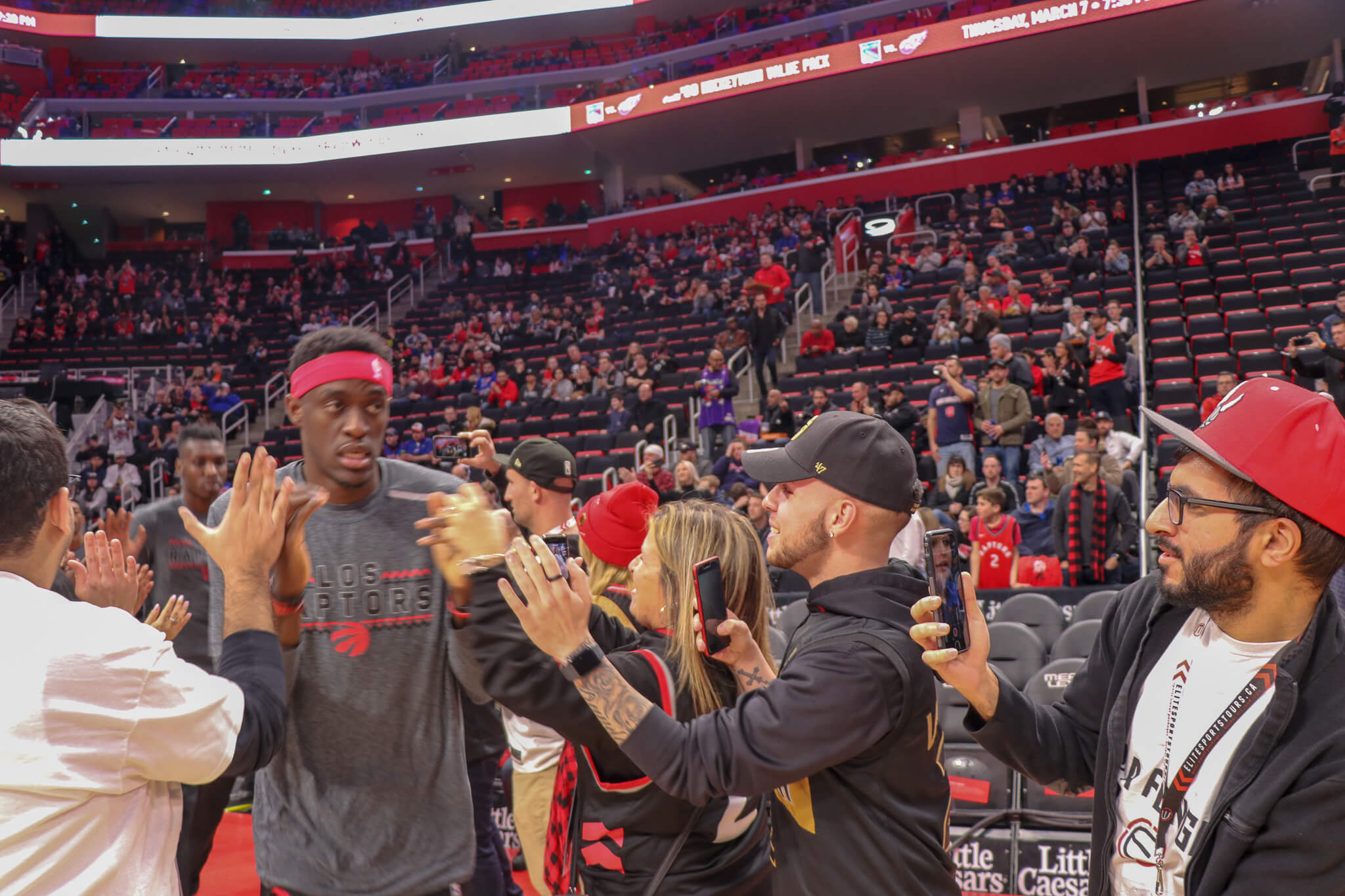 Everyone enjoyed the bus ride down the 401 with some movies, trivia, prize giveaways and jersey raffles for a throwback Toronto Raptors Vince Carter or Tracy McGrady jersey. We had bus pick up locations all across the GTA in Whitby, Toronto, Burlington, Kitchener and London.
One the bus tour arrived in Detroit, we headed to Buffalo Wild Wings for our official Elite Sports Tours Pre-Game Party from 3-5 PM. Our guests fuelled up for the big game with tasty appitizers, delicious wings and ice cold beverages. BWW was gracious enough to host our pre-game party in the upper level private room to give our guests a better chance to meet and mingle with other die hard Raptors fans.
Once everyone was filled up, it was time or the buses head to the arena! Some lucky fans had an opportunity of a lifetime with a true "Elite Experience". 20 of our guests we're able to head down on to the court and give their beloved Toronto Raptors high fives before taking on the Detroit Pistons.
The only thing that could have capped off a perfect day was a Toronto Raptors win, but unfortunately for the North faithful, the Detroit Pisonts came out victorious with a 112-107 overtime win. Despite the loss, all the fans were treated to a fantastic basketball game with both teams putting on a great show at Little Caesars Arena.
The night wasn't over once the buzzer sounded at the end of the game as our guest had the opportunity to head down to the after court and take a free throw. We couldn't think of a better way to finish off such an amazing day in Detroit!
We can't wait to be back at the Little Caesars Arena for the next Toronto Raptors at Detroit Pistons Bus Trip on March 17th 2019! We couldn't think of a better way to celebrate St.Patrick's Day! If you want to join us in the future, sign up for the newsletter to be notified on the release of all our ultimate sports road trips!