Washington NFL team is retiring Redskins name and logo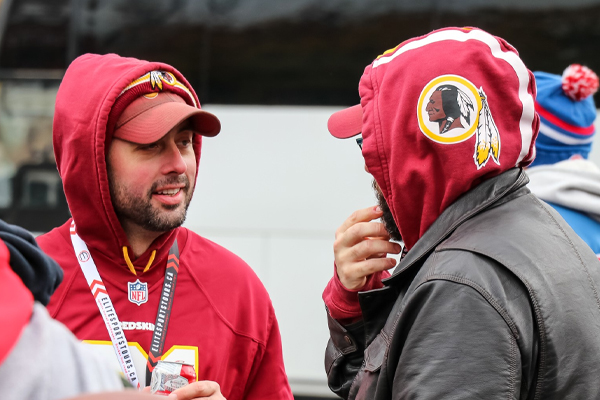 The Washington NFL team announced on Monday morning that it will be retiring the "Redskins" nickname and logo after completing a thorough review that started on July 3rd.

"Today, we are announcing we will be retiring the Redskins name and logo upon completion of this review," the team said in a statment.

"Dan Snyder and Coach Ron Rivera are working closely to develop a new name and design approach that will enhance the standing of our proud, tradition-rich franchise and inspire our sponsors, fans and community for the next 100 years."
Snyder and the franchise were under more pressutre to change the team's name after the protests against social injustice began following the death of George Floyd in Minnesota. Within a few weeks of the protests, reports surfaced that Snyder had been discussing the future of the name for several weeks with the NFL.

During that time, a letter signed by 87 investors and shareholders with $620 billion was sent to the team's major sponsors and partners FedEx, Nike, PepsiCo and Nike, requesting they do not do any business with the team until the team name was changed. Amazon, Walmart and Target also announced that they would no longer sell team gear.
Breaking: The Washington NFL team has officially "retired" its nickname and logo.

The franchise announced the decision today. Team owner Daniel Snyder and coach Ron Rivera are still "working closely to develop a new name and design approach," according to a team statement. pic.twitter.com/0mnASf0acK

— SportsCenter (@SportsCenter) July 13, 2020
What will the team be named?
Last week, ESPN Insider Adam Schefter reported that the franchise would not use any Native American Imagery. Another report by ESPN said the plan as of right now is to continue to use its burgundy and gold colours scheme while creating a new nickname, logo and brand. Riveria had said the team wanted to include the military in its new name.

Below are some of the most popular concepts that fans have come up for a new name for Washington's NFL team.