Where To Eat In Buffalo - Gabriel's Gate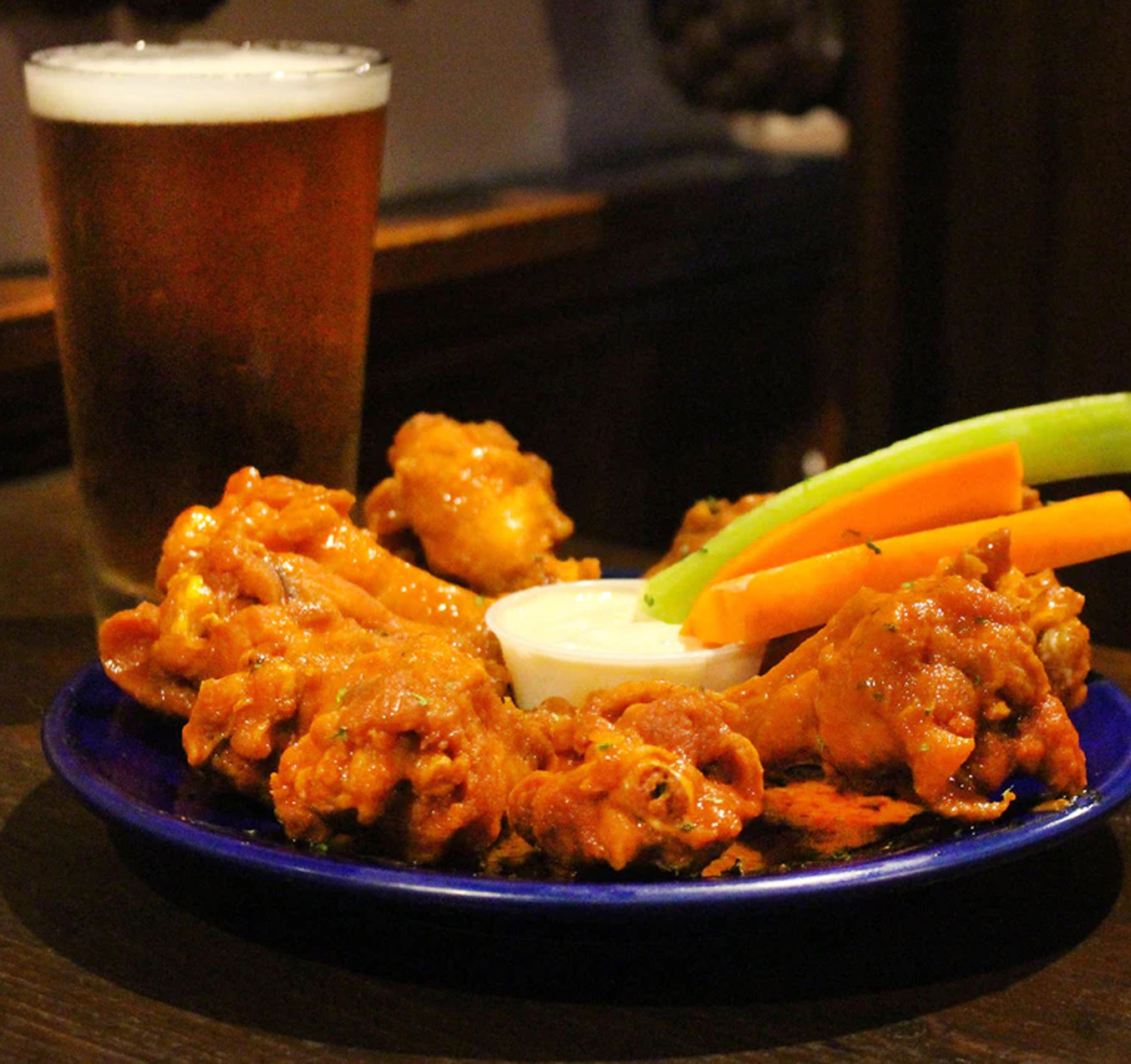 Located just under a ten minute drive from the KeyBank Center, home of the Buffalo Sabres, Gabriel's Gate is always in the conversation when it comes to the best wings in Buffalo. This cozy tavern is in the heart of Buffalo's historic Allentown District, set in one of the original Tift Row Houses which were built in 1864. These homes are an important piece of Buffalo's architectural heritage, famous for their brick façade and interconnected structure. The interior of Gabriel's Gate embraces this rich past with brick, stone and hardwood being used throughout the space, complete with an antique tin ceiling and fireplaces.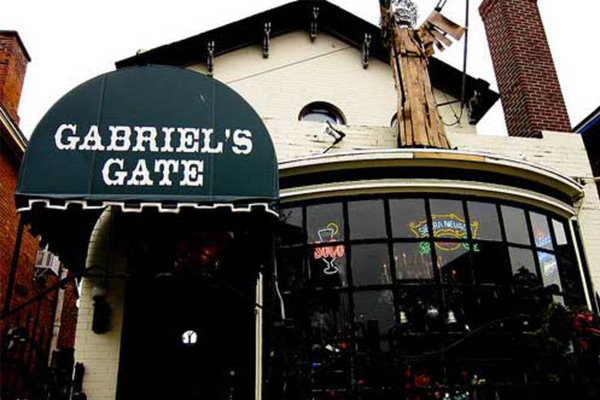 Not lost in the decor is Gabriel's Gate's personality. Their space is filled with mounted animals and for all of their impressive chandeliers and candlelit tables there is sure to be a hat-wearing buffalo somewhere in the restaurant to even things out. Their unique ambience even offers a classic rock jukebox and an intimate outdoor patio that is perfect for Buffalo summers. Although they offer an impressive menu full of a number of diverse options, when you go to Gabriel's Gate you need to try their wings. They take their reputation for wings seriously and they offer a range of delicious flavors and heat. Many consider their sauce and the crispiness and tenderness of their wings the attributes that set them apart from others in Buffalo. Bon Appetit even named Gabriel's Gate their favorite place for wings in Buffalo. Their Suicide Sauce is as hot as it sounds, and although it is delicious, you should only eat it if you're ready to sweat. Beyond their obviously delicious Buffalo Wings, we really enjoyed their Cajun Wings! If you're all winged out other menu favorites include the French onion soup and their Fish Fry which is only served on Thursday and Friday nights. All of their produce and meats are delivered daily to ensure freshness. Their main-bar is very impressive and it boasts a drink menu that offers everything that you could ever want.
Gabriel's Gate is an embodiment of its Allentown neighborhood. Its relaxed ambience and high quality pub food make you feel welcome and they are a great complement to the historic district it calls home. You could even argue that people come for the wings and stay for the atmosphere. Either way, Gabriel's Gate offers a unique dining experience and it is worth trying the next time you are in Buffalo.

When considering where to eat in Buffalo try Gabriel's Gate! Always a popular destination for sports fans traveling to Buffalo for a Buffalo Sabres game at KeyBank Center or a Buffalo Bills game at New Era Field.