Where to Eat In Columbus - The Thurman Café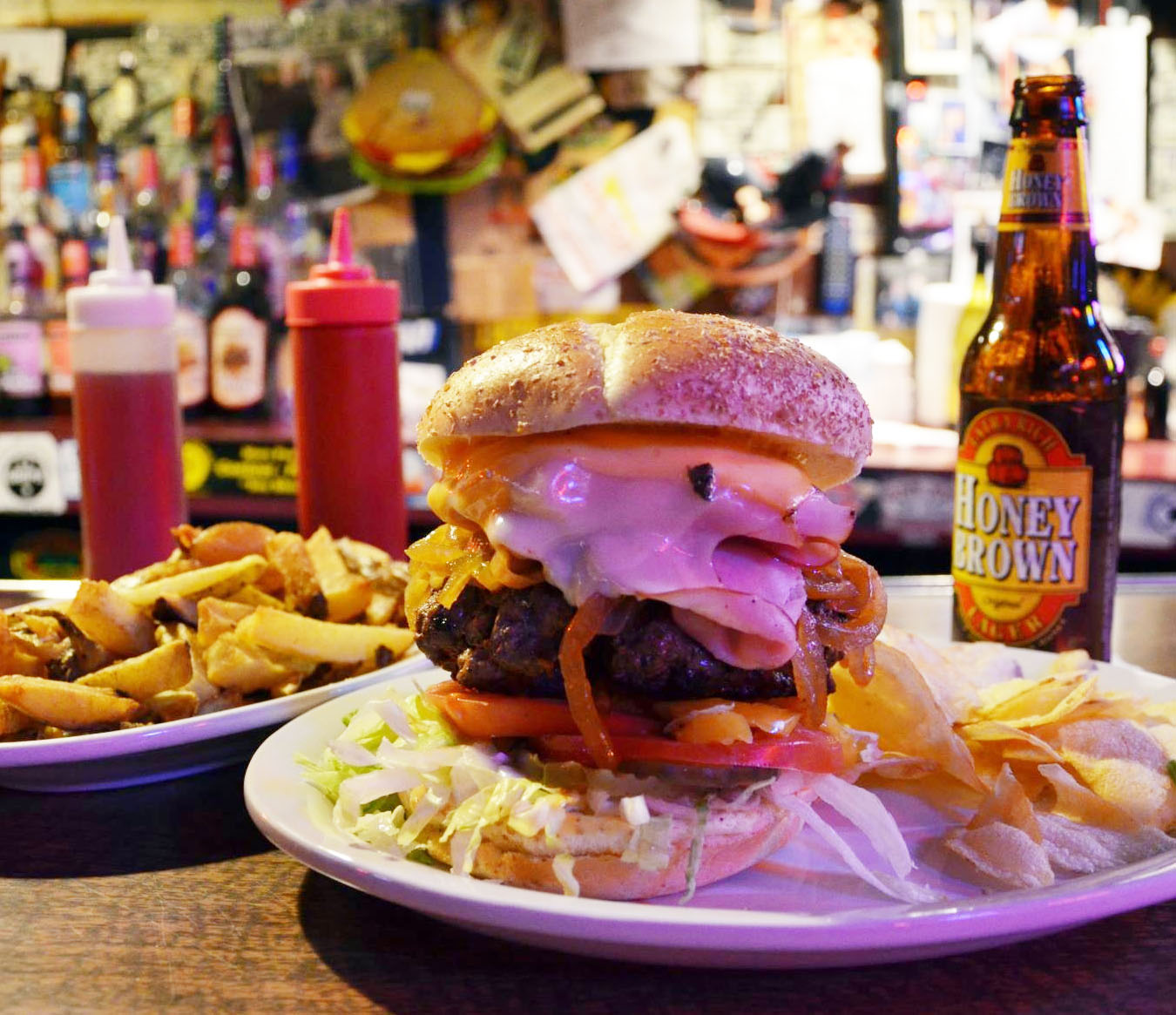 The Thurman Cafe is one of Columbus' most popular restaurants and it is considered by many to be serving up some of the best hamburgers in the country. The Thurman Cafe has been a landmark in German Village since it opened in 1942, an area just south of downtown Columbus that was built in the 19th century. Located just a ten minute drive from Nationwide Arena, the home of the Columbus Blue Jackets, Thurman's was founded by Nick Suclescy and it has remained a family-owned bar and café ever since, staying true to their roots along the way!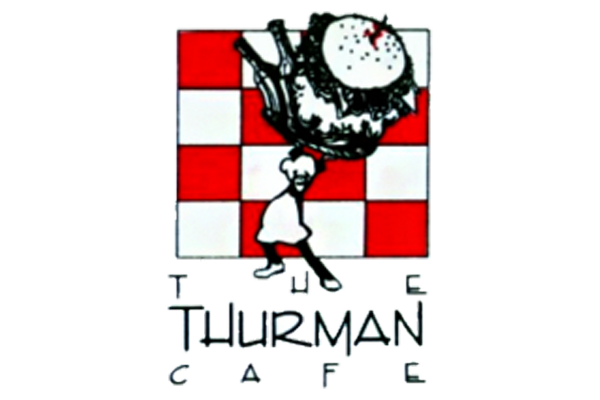 The burgers at The Thurman Café are legendary, being featured in many forms of media including in Travel Channel's first season of Man v. Food with Adam Richman. On the show, Adam enjoyed the Thurman Café's namesake, the Thurman Burger, which is our recommendation as well. Similar to all of their burgers in the sense that it is over-sized and over-loaded in toppings, the Thurman Burger comes topped with ham, sautéed onions and mushrooms, mozzarella and American cheese, lettuce, tomato, pickle, banana peppers, mayo, chips and a pickle spear! The beef quality is superb and the burger is perfectly cooked, remaining juicy and full of flavor. Their famous hand cut fries are no slouch for a side either! When Thurman's was featured on Man v. Food they used this as a chance to reintroduce one of their most famous burgers, a burger that was momentarily off of their menu but is now back in full force - the Thurmanator. Here is how the Thurmanator breaks down. First the burgers bottom bun, then mayo, lettuce, tomato, pickles, banana peppers, and a 12 ounce burger patty, followed by bacon, cheddar cheese and another 12 ounce burger patty, then topped with sautéed onions and mushrooms, ham, mozzarella and American cheese before being squished beneath the top bun. This monstrosity of a burger actually originated as a go-to-meal for bodybuilders who competed in the Arnold Classic bodybuilding competition looking to treat themselves after the show.
The Thurman Café is a lively and rustic tavern beloved for all of their American cuisine – not just their large burgers. Other old favorites like their Famous Coney Island dogs are staples on their menu! The Thurman Café also boasts a full bar that can offer anything that you would want to drink! A meal at the Thurman Café is a must during your stay in Columbus!

When considering where to eat in Columbus try The Thurman Café! Always a popular destination for sports fans traveling to Columbus for a Columbus Blue Jackets game at Nationwide Arena!

Where to eat in Columbus?