Where To Eat In New York City - Di Fara Pizza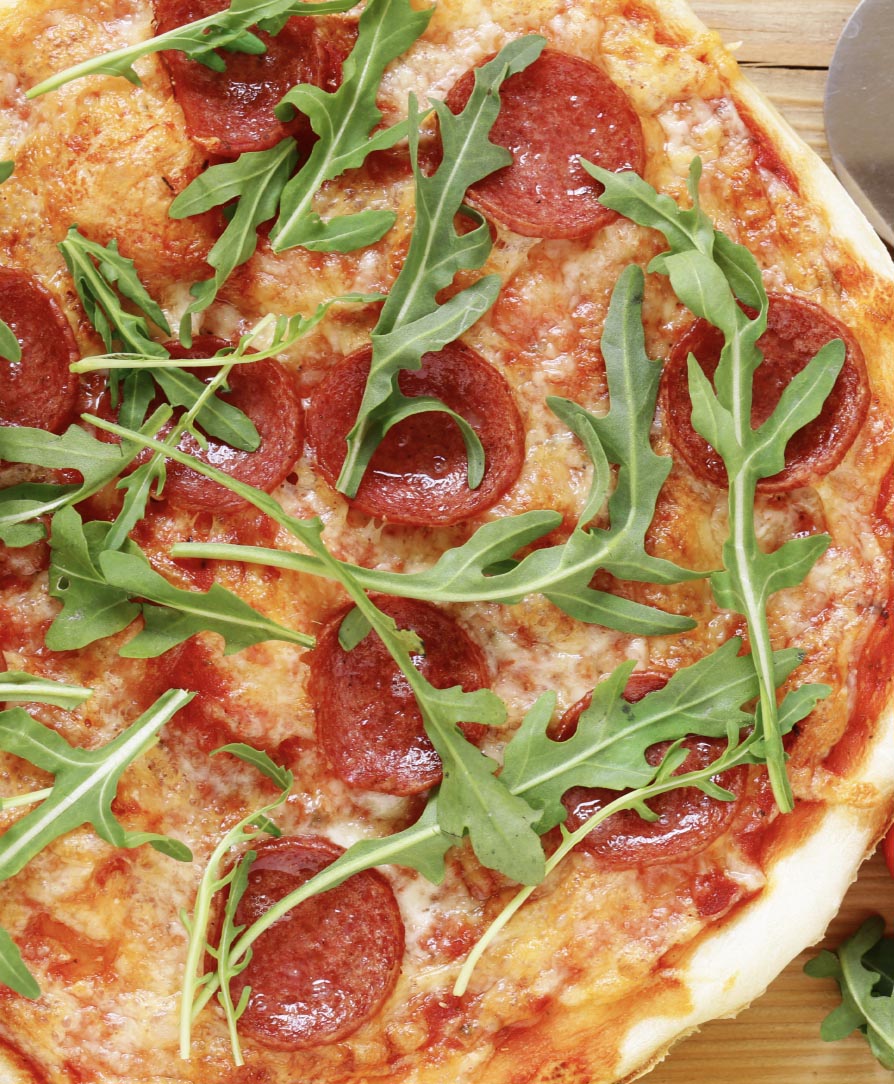 Since its opening in 1965, Di Fara Pizza has been a staple in New York City. Domenico De Marco, known lovingly as "Dom", founded the restaurant after emigrating to Brooklyn from Caserta, Italy and it quickly became known as the best pizzeria in NYC.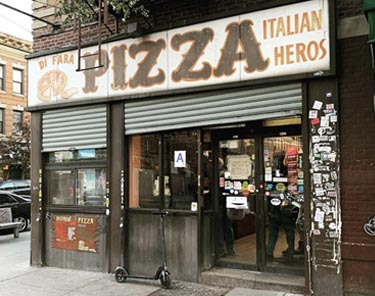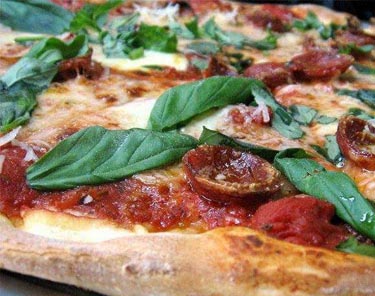 The original location can be found in Midwood but a second location was recently opened in Williamsburg as well. Both locations are family owned and operated and with the help of several of his children in the kitchens, Dom, who has spent over 55 years perfecting his pizza, still handcrafts every pie at the original location today, continuing to cook even at 84 years of age! The amazing taste comes from the many ingredients that are imported from Italy, an authenticity that can't be replicated elsewhere. It doesn't matter which team you're in New York to see. New York Yankees, New York Mets, New York Rangers, New York Islanders, New York Giants, New York Jets, New York Knick or Brooklyn Nets, the trip to Di Fara Pizza is worth it!
Fans of his pizza have long lined up at his simple, no-frills storefront in Midwood to grab some of his famous slices. Even Barstool Sports' own Dave "El Presidente" Portnoy scored the pizza a 9.4 during his One Bite Pizza Review. When you are in New York City and you want a real slice of New York pizza, look no further than Di Fara Pizza.
When considering where to eat in New York City try Di Fara Pizza! Always a popular destination for sports fans traveling to New York City! Whether it's for baseball with the New York Yankees or New York Mets, hockey for the New York Rangers, New York Islanders or even the New Jersey Devils, basketball for the Brooklyn Nets or New York Knicks, or you're staying in the Big Apple for your football trip for the New York Giants or New York Jets, Elite Sports Tours says Di Fara Pizza is an absolute must!
Where to eat in New York?