Where To Eat In Phoenix - Game Seven Grill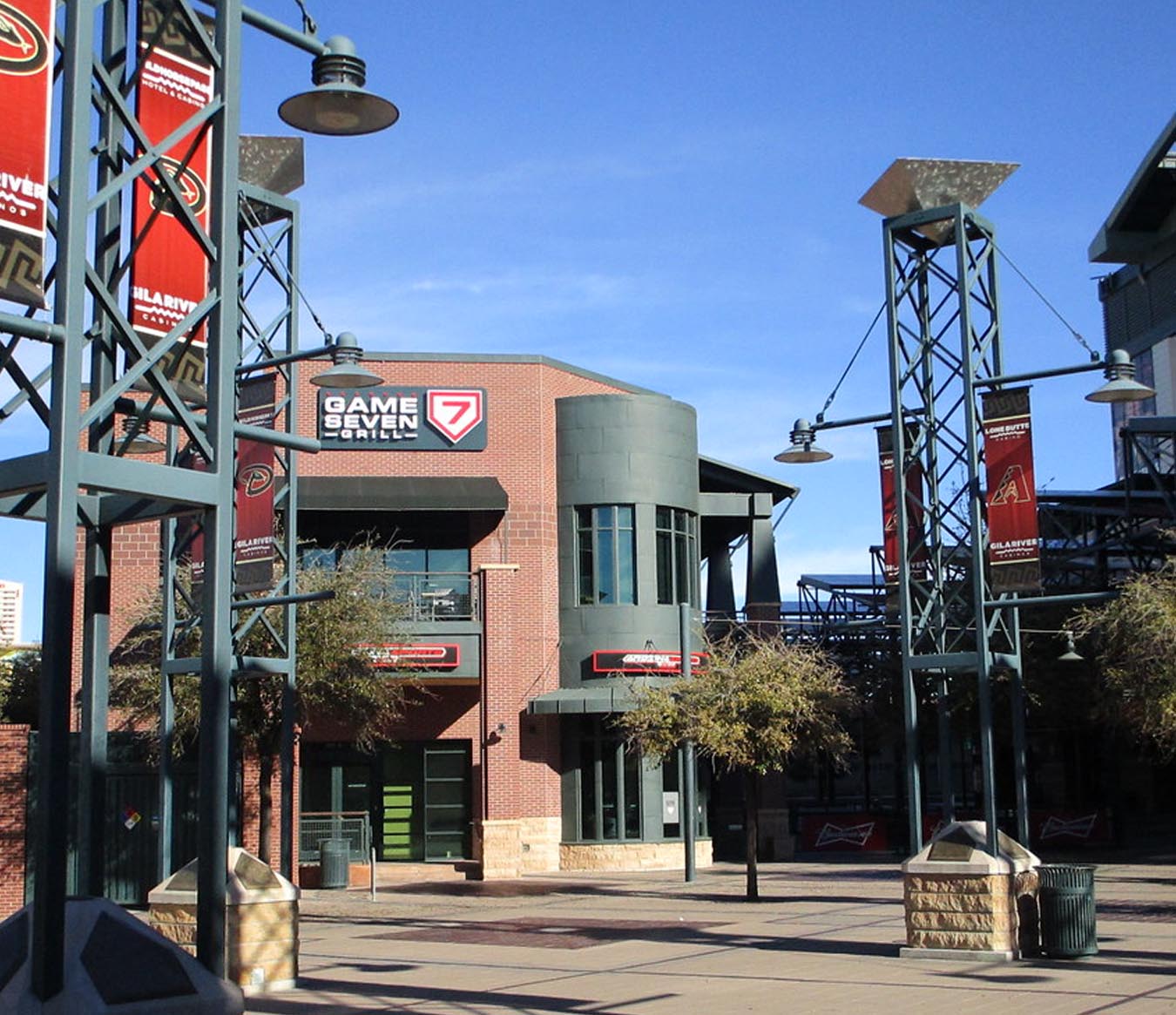 Just steps from the main gate entrance at Chase Field, Game Seven Grill is the perfect pregame and postgame spot if you're in to watch an Arizona Diamondbacks game. This family-friendly BBQ-style restaurant opens three hours before first pitch and closes an hour and a half after the final out. Since it's right next to the ballpark, the menu is full of bar items that pair perfectly with a game of baseball. The place is named after the Arizona Diamondbacks World Series win for Phoenix's first and only major championship. Memorabilia lines the walls including game-worn jerseys, World Series programs, game balls, and more!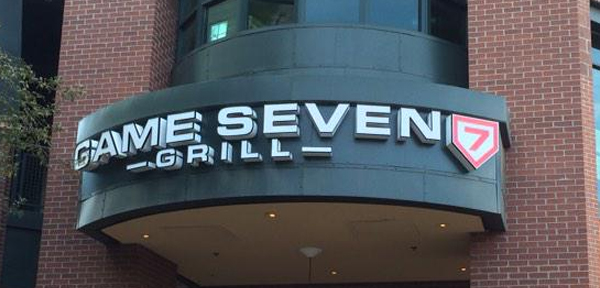 Game Seven Grill has tailored the menu to deliver an optimal dining experience for your typical sports fan. From wings to nachos to burgers paired with beers. It's definitely the perfect pregame spot. Game Seven Grill also happens to be home to XXX "The Hottest Wings in Baseball". Featured on the popular TV program "Man vs. Food", Game Seven Grill has their guests sign a waiver before attempting to eat the devilishly hot wings. Before the game, our recommendation would be to get the Smokin' Loaded Chicken Nachos along with an ice cold beer to beat the desert heat!
Located right at Chase Field, this is the obvious choice for those looking to grab a bite with their family before the game, or if you're looking to hang out and have a couple beers with your friends after the game. Bask in the sun on their patio and enjoy games such as corn hole and ping pong to get you warmed up for the big game!

When considering where to eat in Phoenix try Game Seven Grill! A great spot to visit when traveling to Phoenix for an Arizona Diamondbacks game at Chase Field!