MLB targets 60-game season starting in late July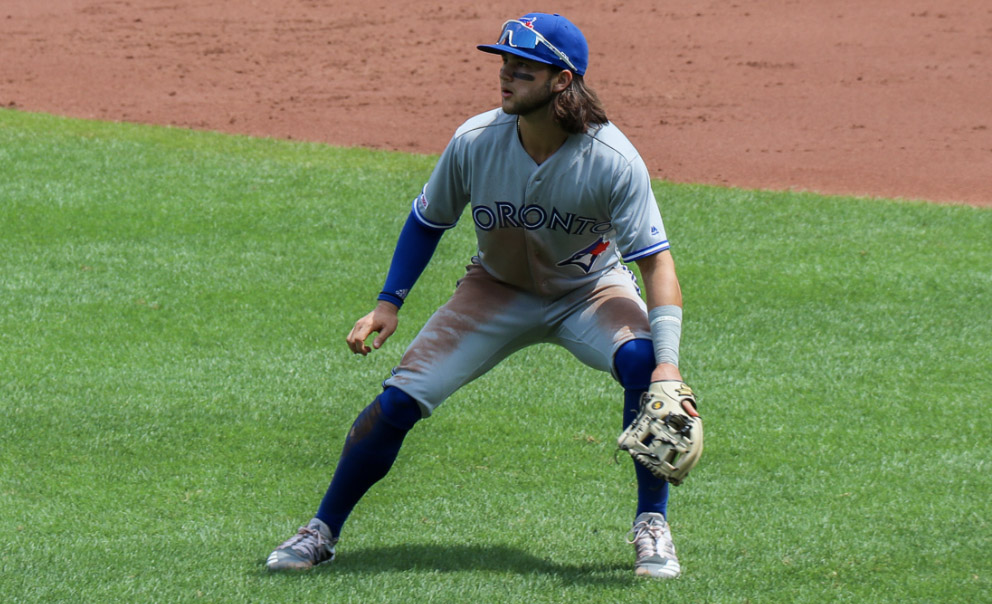 According to multiple reports from baseball insiders Ken Rosenthal and Jeff Passan, Major League Baseball plans to hold a 60-game season beginning around July 24th with players reporting to home stadiums by July 1st to prepare for the shortened campaign. Although fans may be reluctant to celebrate the potential return of baseball, this is biggest step towards starting the 2020 season.

It is expected that the players will agree to the league's request for players to report by July 1st and its heath and safety protocol despite already rejecting a proposal with the same length implemented. The league asked the MLBPA to respond to the latest proposal by 5 p.m. on Tuesday, June 23rd.



THINGS TO KNOW ABOUT THE 2020 MLB SEASON
As we have learned over the past few months, nothing is certain until the ink touches paper and the MLB and the Players Union officially agree on a return-to-play-plan. Although as mentioned, all indications point to baseball returning in late July. Baseball fans will have to wait until 5PM on Tuesday to know if their beloved game will return to the diamond but until then, they can see what the proposed shortened season may look like.
How long will the season be?
Each team would play a 60 game schedule beginning around July 24th. Players would also report to their team's home stadiums on July 1st to start preparations for the season.
What will the salary structure look like?
One of the biggest points of contention during the negotiations had to deal with players salaries. With the shortened season, players will earn a full pro rata, which for 60 games meaning they will earn about 37% of their full-season salary.
How many teams will make the playoffs?
Originally it was believed that the post-season would be expanded to 16 teams but instead the 2020 playoffs will remain at 10 teams, five teams per league. With a shortened 60-game season, the race for the playoffs will be unprecedented and unbelievably entertaining. A winning or losing streak of eight games could make or break a team's post-season chances.
WHAT THE EXPERTS ARE SAYING
As I've learned over the last three months, never, ever, ever, ever think MLB and the MLBPA are close to anything until the ink is dry on an agreement. Health-and-safety issues could cause a snag, and the whole thing could cascade. But the optimism and motivation are both there.

— Jeff Passan (@JeffPassan) June 23, 2020