NFL Teams prepare ticket refund policy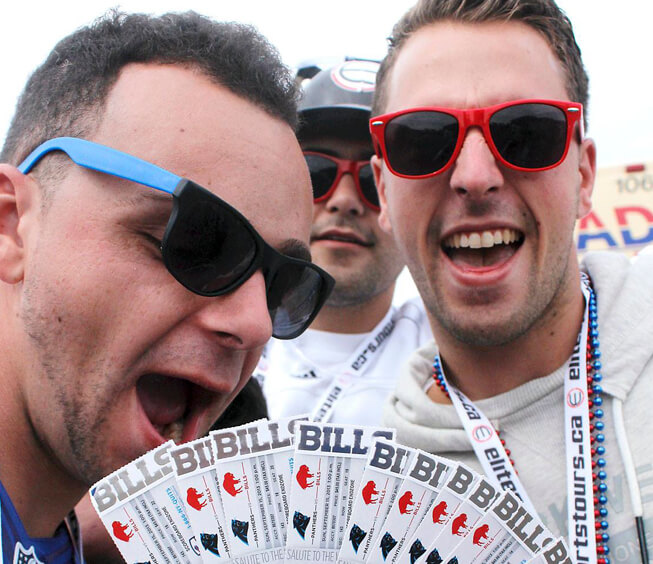 Football fans are eagerly awaiting the 2020 NFL Schedule release this week on Thursday at 8:00 pm. Fans are interested to see who their teams are going to be playing each week and are looking to plan their fall travel to see their squad play live. A lot of uncertainty still surrounds the 2020 NFL Season, although many league executives are moving forward with the intension of playing a full 2020 NFL season at each teams respective stadiums and with fans in attendance.

This isn't to say that the NFL has not considered new policies to be implemented for the start of the 2020 season to help ensure proper safety measures are taken. It also does not mean that fans will be at games this season. For that reason the NFL and teams are preparing a NFL Ticket Refund Policy for Coronavirus should fans not be allowed to attend games or if they are postponed.
NFL Coronavirus Ticket Refund Policy
It is expected that each NFL team will release a different Coronavirus Ticket Policy for the 2020 season in the event the NFL has to postpone games, push the schedule back a few weeks or ultimately play games without fans in the stadium. The NFL is the first of the professional sports leagues to implement a plan for ticket holders in advance of the season. Many individuals are still dealing with the ramifications of the NHL, NBA and MLB ticket purchases. Many individuals are left with uncertainty of what will happen with their money for events that have been postponed and an update has yet to be provided. The NFL is being proactive and implementing Coronavirus Ticket Policies for each NFL team in advance to prepare for the possibility of games being impacted.
Adam Schefter Reports
NFL Schedule Release Date
NFL 2020 regular-season schedule officially will be released Thursday night at 8 PM ET.

— Adam Schefter (@AdamSchefter) May 4, 2020
The 2020 season is set to kick off on Sept. 10, with the first full weekend of games on Sept. 13-14. Every NFL team will communicate directly with their fans over the next few days with specific details on potential refunds for the 2020 NFL season in the event it is canceled due to coronavirus.

The NFL has never been faced with this situation in the past, so contingency plans are not a regular procedure for the NFL and considering alternative options with significant changes to spectators at events the league is taking all the necessary steps to provide a "fan friendly" ticket refund policy.
NFL Coronavirus Ticket Refund Policy
NFL Commissioner Roger Goodell sent a memo to all 32 NFL teams, giving guidance to policies for tickets purchased directly from the teams and issuing full refunds on tickets.
"All clubs will have in place a policy under which, if a game is canceled, or is played under conditions that prohibit fans from attending, anyone purchasing a ticket directly from the club will have the option of either receiving a full refund or applying the amount paid toward a future ticket purchase directly from the club,"
"In preparing for all elements of the 2020 season, including the schedule release, we have considered the unique circumstances facing us this year," Goodell wrote, "and have been clear that all of our decisions will be guided by medical and public health advice and will comply with government regulations. We will be prepared to make necessary adjustments just as we have in other contexts, such as the offseason program and the draft."
"I believe the policies that clubs have in place will serve the league and all member clubs in a variety of ways and will allow us to continue preparing for the 2020 season while also protecting the interests of our fans."