Things to Do in Green Bay - National Railroad Museum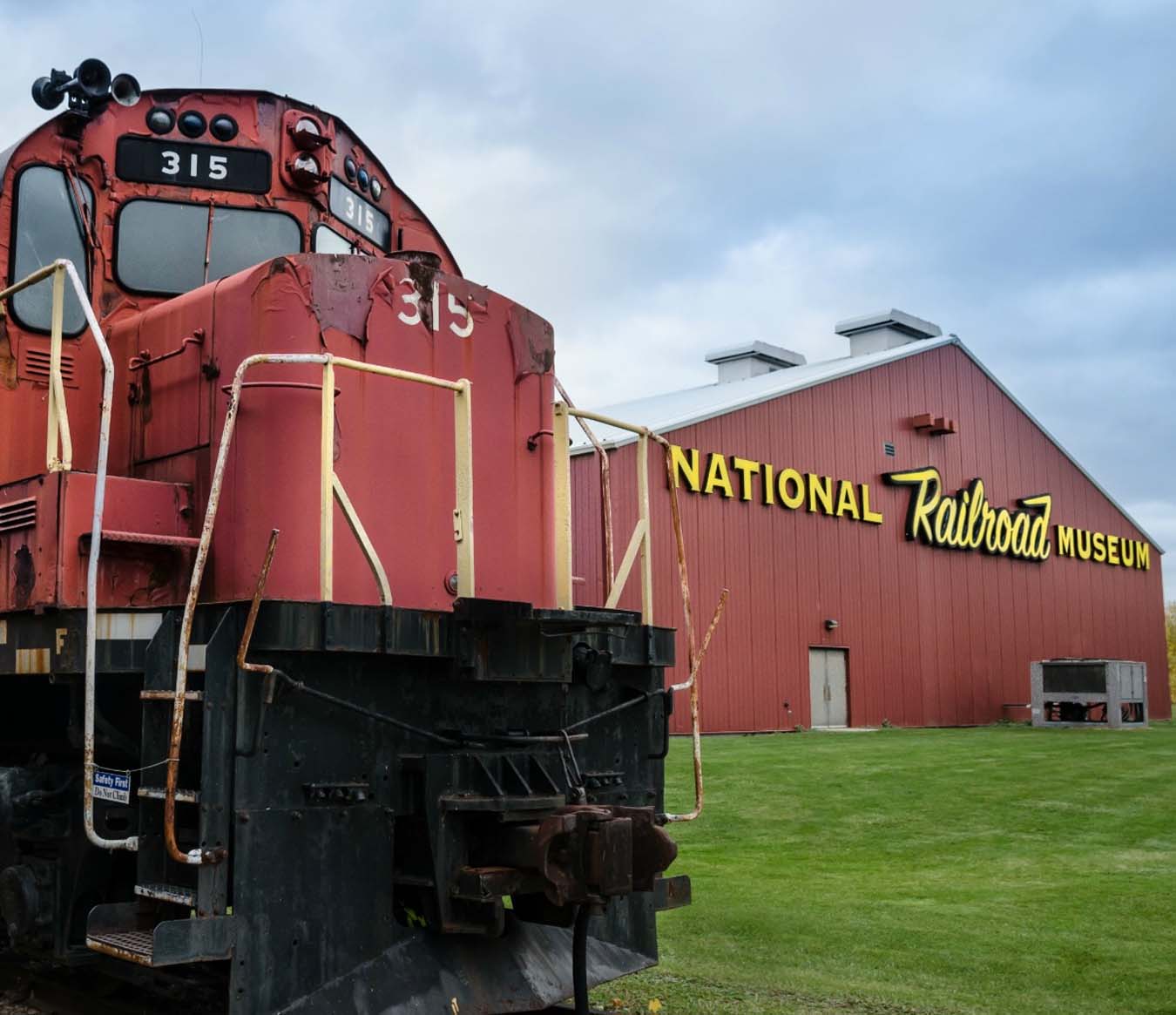 The National Railroad Museum is located just outside of Green Bay. The National Railroad Museum was founded in 1956, and is one of the oldest railroad museums and preserving grounds in United States history. Since their opening, they have also created one of the largest and most impressive collections of former railroad stock. The National Railroad Museum welcomes over 100,000 visitors each year, making it one of Green Bay's most popular attractions.


The National Railroad Museum has an incredible locomotive collection from over the years which includes: the Union Pacific Big Boy No. 4017, which is one of the largest steam locomotives. A British Railways Class A4 No. 60008 Dwight D Eisenhower, as well as Eastern Railway No. 4496 Golden Shuttle, which is a train that was used by the Supreme Allied Commander during World War II. Along with the locomotives, there is a tremendous 80 foot high wooden observation tower that provides views of Green Bay.
If you are visiting Green Bay in October, you have the opportunity to head out to the National Railroad Museum for "Terror on the Fox", which the property uses their trains for haunted rides in the dark, along with other haunted attractions. The National Railroad Museum is a perfect spot for tourists of all ages which makes for an awesome day trip out while you are in Green Bay!

When considering things to do in Green Bay, check out the National Railroad Museum. Always a popular destination for sports fans traveling to Green Bay for a Green Bay Packers game at Lambeau Field!
Things to do in Green Bay?