Where To Eat In Baltimore - L.P. Steamers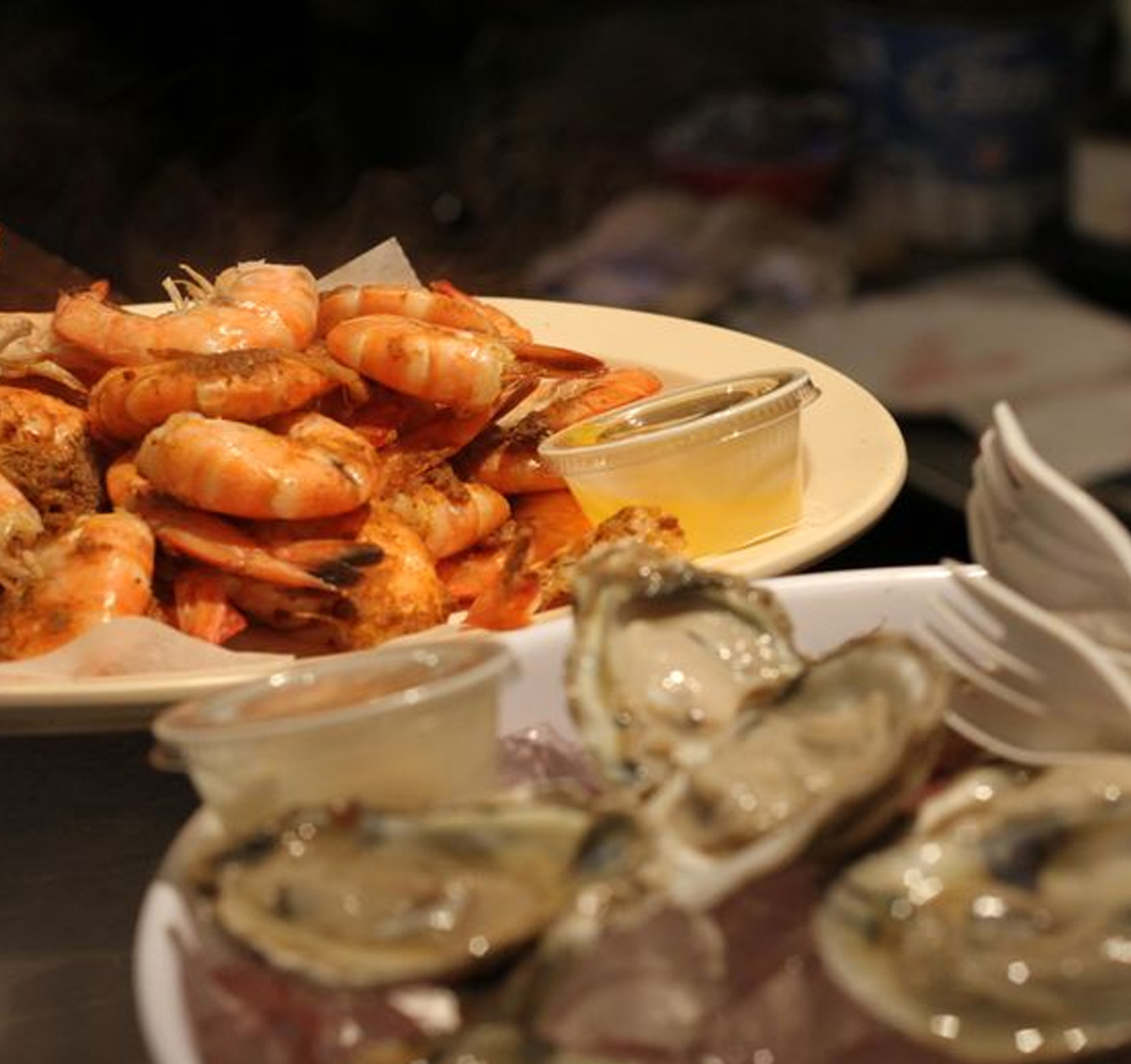 L.P. Steamers is a laid back seafood joint located just under a ten minute drive from M&T Bank Stadium and Oriole Park at Camden Yards, the homes of the Baltimore Ravens and the Baltimore Orioles. This family owned restaurant sits in a corner row house in Locust Point, the city's harborside area. L.P. 's is a favorite of locals, visitors and critics alike gaining recognition from Zagat, Yelp! and TripAdvisor and even being featured in major publications like the Baltimore Magazine and the New York Times. In fact, you may remember L.P. Steamers from famous TV shows like Man V. Food and Food Paradise.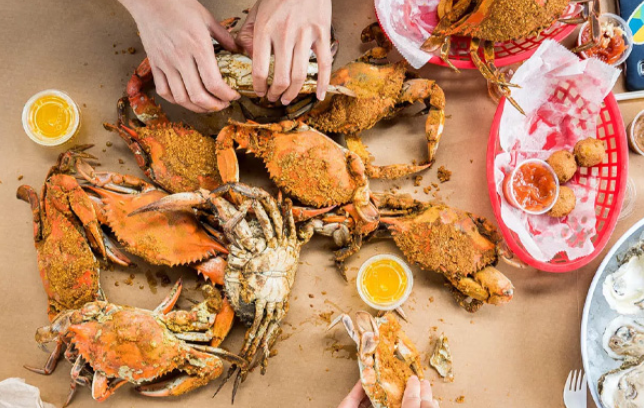 The restaurant space itself offers a rustic charm in an inviting atmosphere. They even boast an amazing third story rooftop deck that overlooks the harbor! The seafood at L.P. Steamers are always fresh and prepared in-house with them only carrying the best crabs that Maryland has to offer. L.P. Steamers serve their special hot steamed crabs year round, but they also offer a diverse menu that includes seasonal seafood offerings as well as a range of sandwiches, burgers and other local favorites. Their seafood comes by the basketful, with some of their most popular dishes being their fried seafood which includes fried soft crab, fried popcorn shrimp, fried clam strips, fried oysters and of course, classic fish and chips. We highly recommend trying their hot steamed crabs. If you're new to crab-picking and if using a butter knife and a wooden mallet to break open your crab is a foreign to you, their staff will be happy to show you the best ways to pick and eat their delicious crab! It is well worth the struggle at first and you quickly get the hang of it. We would come back for these hot steamed crabs alone!
L.P. Steamers has been popular since they opened in 1996 and it's no surprise why. If you are looking for great seafood and the ultimate Baltimore experience than L.P. Steamer's has exactly what you are looking for. Elite Sports Tours is sure to stop by every time we are in Baltimore and we aren't the only ones who venture far and wide to pay this crab shack a visit!

When considering where to eat in Baltimore try L.P. Steamers! Always a popular destination for sports fans traveling to Baltimore for a Baltimore Ravens game at M&T Bank Stadium or a Baltimore Orioles game at Camden Yards!

Where to eat in Baltimore?