Where To Eat In Calgary - Hayden Block Smoke & Whiskey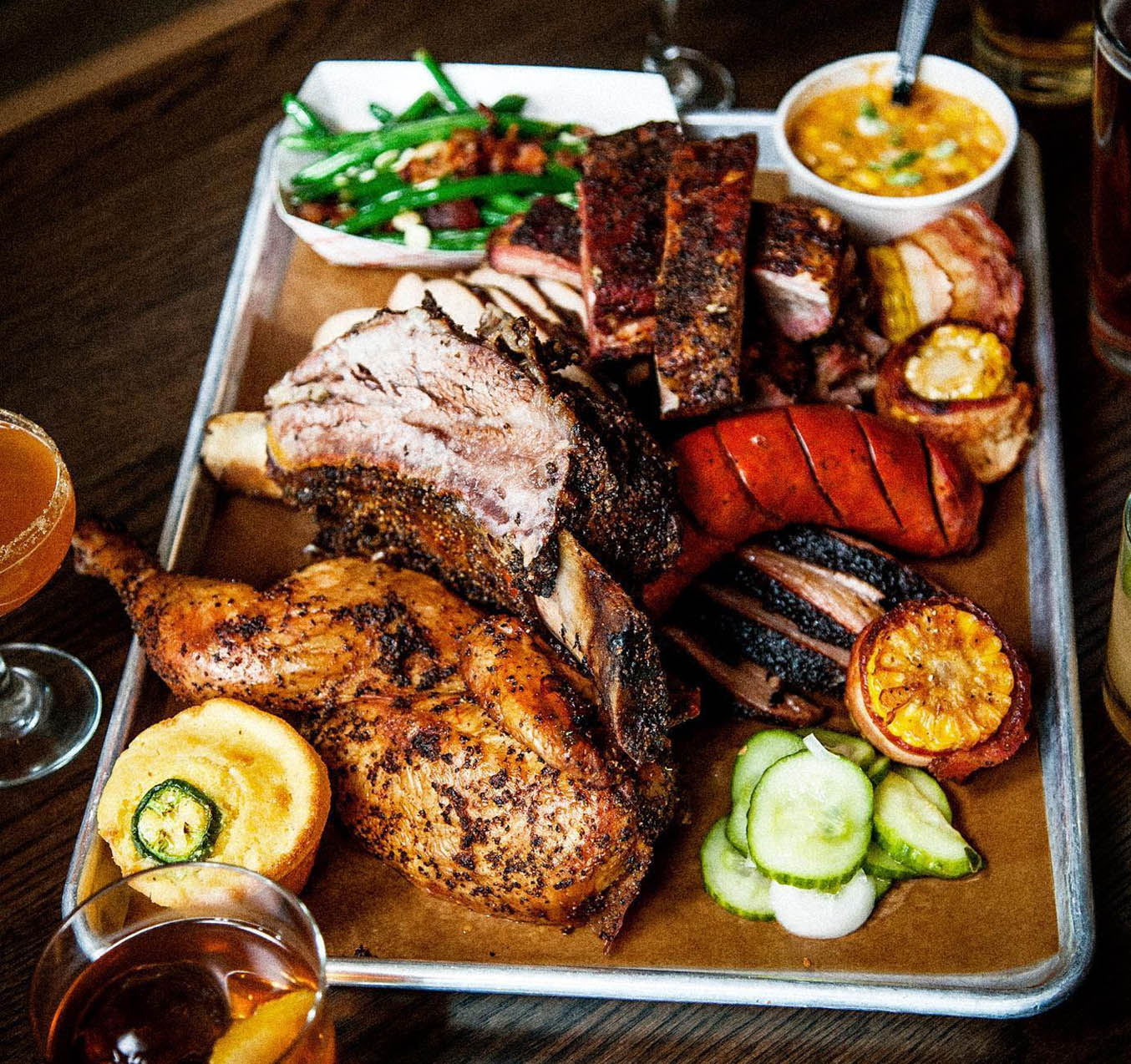 Hayden Block Smoke & Whiskey is a Texas-style BBQ joint just North West of Downtown Calgary. This busy food spot is serving up BBQ favorites in a rustic décor in the heart of Hillhurst, located in the trendy Kensington Village shopping area. This charming spot lies only a 10 minute drive away from Scotiabank Saddledome, the home of the Calgary Flames. Hayden Block Smoke & Whiskey boasts Calgary's longest whiskey list and they are actually known for their brisket and pork spare ribs just as much as their whiskey, smoking all of their meat for 10 to 14 hours in house.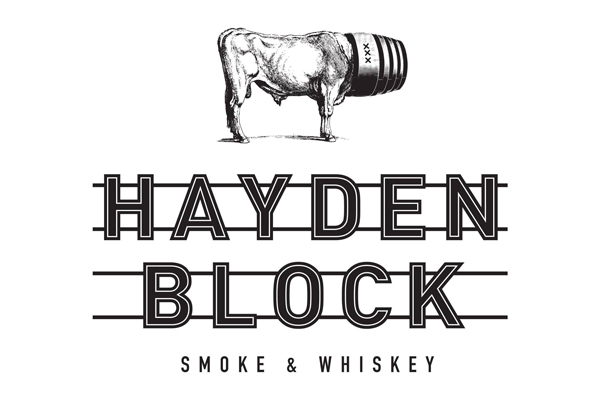 Although people love Hayden Block Smoke & Whiskey for their brisket and pork spare ribs, they offer a menu full of other premium meats available by the half pound, with trays and sides to choose from as well. Their pulled pork, pulled chicken, turkey breast and hot link are cooked just as well as their brisket and pork spare ribs. The "trays" portion of their menu includes a number of amazing offerings such as their smoked wings, their delectable burnt ends, their chipotle maple smoked pork belly and their bacon mac n cheese. Their sides are just as delicious and creative, including their broccoli salad and their bacon wrapped corn on the cob. Well-put together sandwiches and desserts round out the dinner menu. Our recommendation is to go with a group and order different meats by the half pound and different sides until your heart's content. Be sure to spring for their corn bread over the traditional white bread as well! Weekend brunch from 11:00 am to 2:00pm is a must try with favorites including their brisket breakfast tacos and their pulled pork eggs benny being the main draw of the menu. This Texas-style house-smoke BBQ joint is doing things the right way!
Beyond boasting the largest whiskey list in town full of the finest premium spirits from the U.S., Canada, Scotland, Ireland and Japan, Hayden Block Smoke & Whiskey also offers an ever-evolving cocktail list, a well put together wine list and numerous beers on tap including both local favourites and international selects. Enjoy your meal and drink inside in the main dining room or ask to be seated outside to enjoy the Calgary summer. Their backyard whiskey garden is open year round as well! Be sure to stop by Hayden Block Smoke & Whiskey the next time that you are in Calgary for some of the finest BBQ in the city!

When considering where to eat in Calgary try Hayden Block Smoke & Whiskey! Always a popular destination for sports fans traveling to Calgary to see a Calgary Flames game at Scotiabank Saddledome.