Where to Eat In Green Bay- The Pancake Place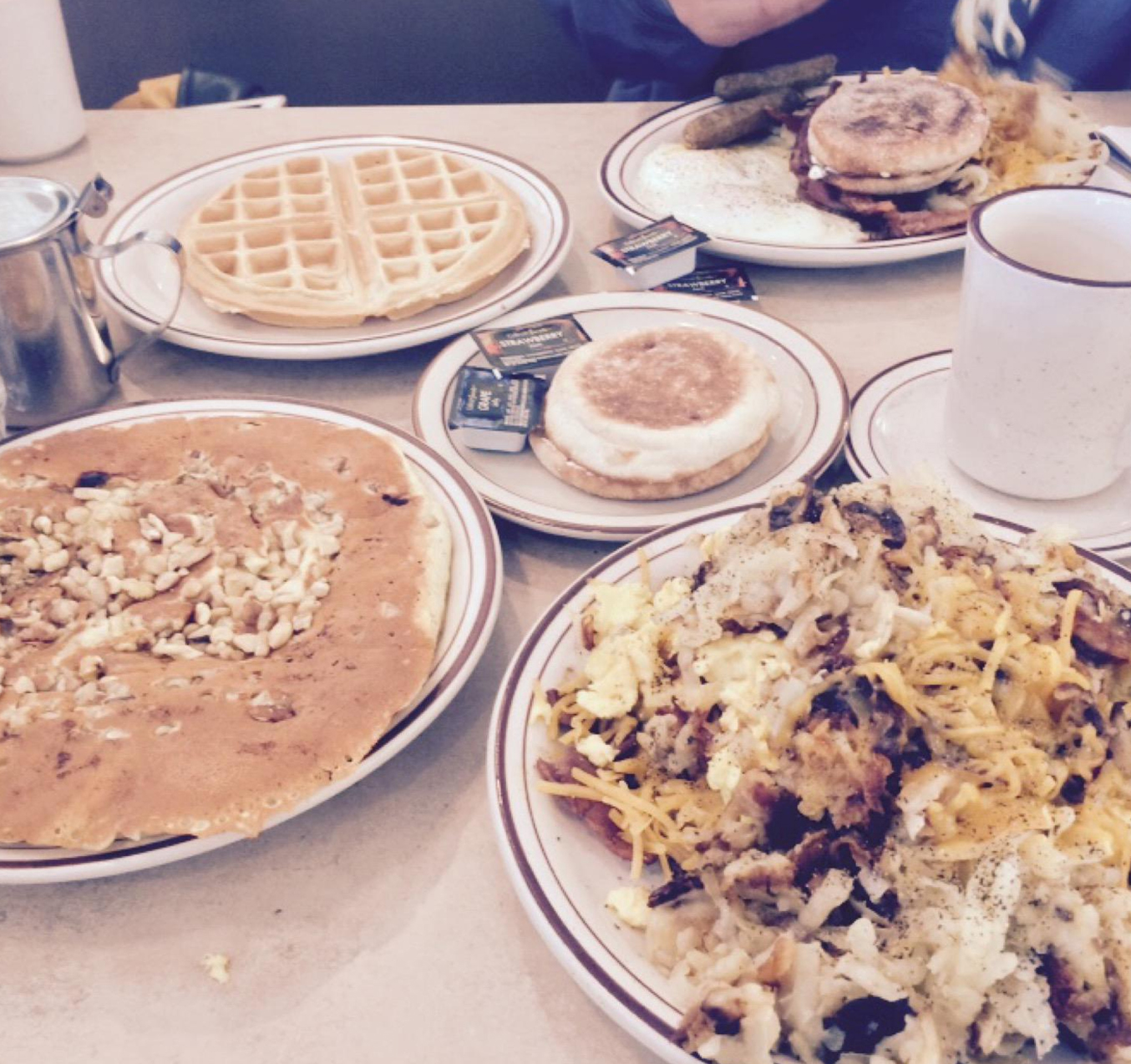 The Pancake Place embodies everything that so many people love about Green Bay. This cultural staple is home to an overwhelming sense of community that is lost in so many chain restaurants found in larger cities. That's part of what makes a trip into Green Bay to see a Green Bay Packers game – or to go to the Pancake Place – all the more special. The Pancake Place is a family owned restaurant that provides quality food and service for great value. Owners Theresa and Kevin Barlament know that dining out is a luxury and so they always look to ensure that their guests have a great experience.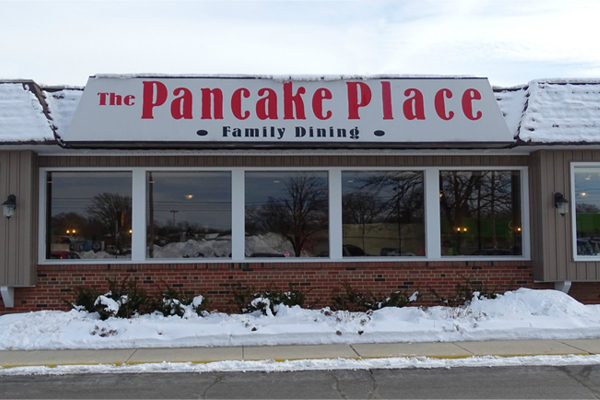 Theresa and Kevin purchased the Pancake Place in 2007 but they knew that they didn't have to change much about this decades old diner. Theresa actually worked at the Pancake Place for 10 years before her and her husband took over. Theresa has since led the Pancake Place to winning 10 straight "Best of the Bay" Awards from the Green Bay Press Gazette. The Pancake Place serves American comfort-food but they are most known for their all day breakfast. Massive pancakes are the main draw at the aptly named Pancake Place. These plate-sized pancakes come in a number of varieties and are all topped with strawberries and raspberries, whipped butter and warm maple syrup. They offer almost 20 different kinds of pancakes ranging from their Buttermilk Pancake to their Banana Split Pancake. We're suckers for good blueberry pancakes and they have some of the best. Their other breakfast options aren't to be forgotten about either, with their delicious omelets, French toasts and other sides being extremely popular! One of our favorite options on their menu is their stuffed hash browns with the Benedict Stuffed Hash Browns being our go to. This amazingly messy plate comes with two eggs of any style served with grilled diced ham stuffed between hash browns and smothered with Hollandaise sauce.
Although breakfast is the star of the show at the Pancake Place, they do have a number of lunch options as well. They are open daily from 5:00am to 3:00pm and being just over 2 miles away from Lambeau Field, under a ten minute drive, the Pancake Place is always a great choice for a great meal in Green Bay!

When considering where to eat in Green Bay try The Pancake Place! Always a popular destination for sports fans traveling to Green Bay for a Green Bay Packers game at Lambeau Field!

Where to eat in Green Bay?