Where to Eat In Las Vegas - Sugar Factory Fashion Show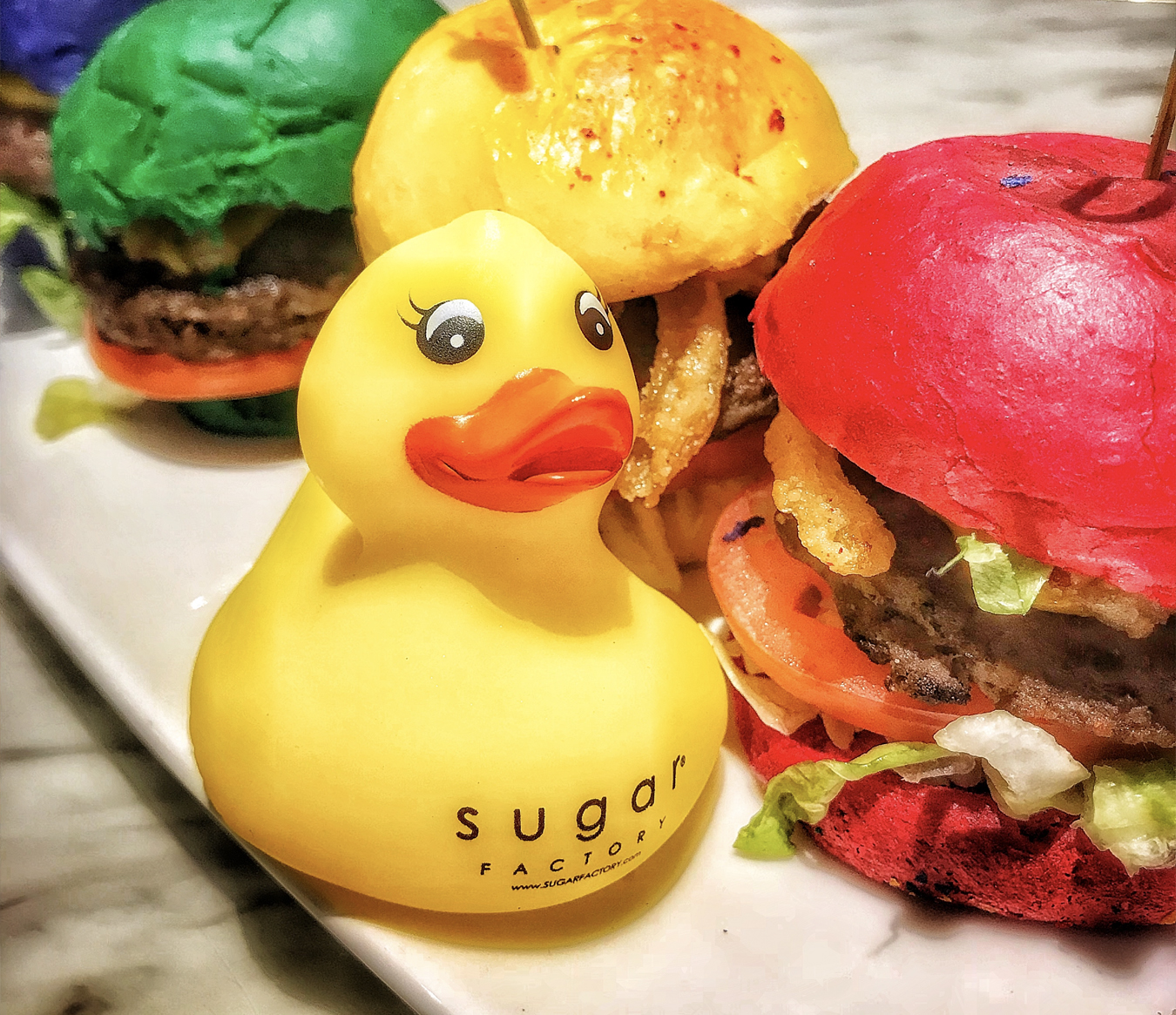 Sugar Factory Fashion Show is a 22,000-square-foot Las Vegas location of the globally known dessert-centric chain. At the front of Fashion Show, a shopping mall on the Las Vegas Strip across from the Wynn Las Vegas, lies this two-floor haven for sugar. The main dining room alone takes up 12,500 square feet with an additional 3,500 square feet for the retail store, and that's just on the first floor. This location also features the upscale Chocolate Lounge on the second floor, complete with wraparound views of the Las Vegas strip, a sculpture garden filled with decorative mazes and LED displays.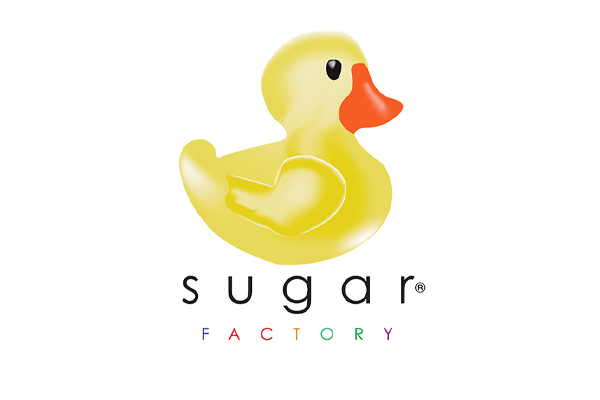 You enter the Sugar Factory Fashion show by walking through a Moulin Rouge inspired entrance, coming into a gorgeously decorated restaurant complete with extravagant chandeliers and red leather booths. Both levels of the restaurant boast great outdoor patios, allowing passersby's to even order goblets at their indoor/outdoor "carousel bar." The top level offers a 14-seat, horse-drawn carousel with a garden decked out in 5,000 candy flowers, animal sculptures, cupcakes and lollipops that light up, making for quite the Instagram picture. The retail store at the Sugar Factory sells over 500 types of candy, as well as homemade ice cream and gelato, milkshakes, pastries and coffee. Guests can enjoy homemade ice cream, gelato, freshly made doughnuts, fudge-covered pretzel sticks, milk chocolate-covered Oreos, Rice Krispies treats and more here, as well as the brand's newly debuted chocolate line! Beyond the sweet stuff, Sugar Factory also offers inspired American fare such as high-end, and sometimes colorful, burgers and pizzas. Sugar Factory offers adult beverages made with only the finest spirits, including their signature 36-ounce alcohol-infused smoking candy goblets, all of which are also available without alcohol for children to enjoy.
The Chocolate Lounge at the Sugar Factory Fashion Show is completely covered in gold and caramel. Here they serve chocolate-based martinis including a German chocolate cake, chocolate mudslide martini and a caramel truffle. Other chocolate based snacks are available at the Chocolate Lounge, including more than two dozen truffles and "Chocolate Gold" fondue that comes served with edible gold-coated sweets such as chocolate nuggets, truffles, gummy bears, strawberries, chocolate cupcakes and homemade chocolate bars. In Las Vegas, a word like moderation isn't something you hear too often, especially at the Sugar Factory Fashion Show.

When considering where to eat in Las Vegas try Sugar Factory. Always a popular destination for sports fans traveling to Las Vegas to see a Las Vegas Raiders game at Allegiant Stadium or a Vegas Golden Knights game at T-Mobile Arena!

Where to eat in Las Vegas?