Where To Eat In Toronto - The Heartbreak Chef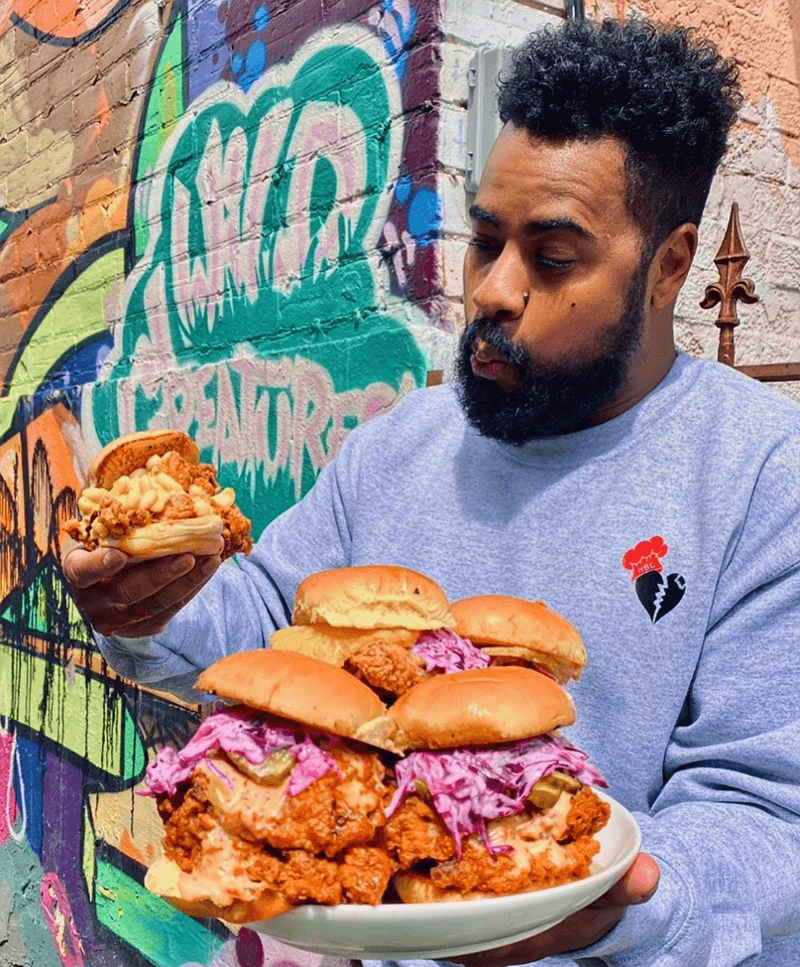 Jerome Robinson, perhaps better known as The Heartbreak Chef, is a Toronto legend. If you're from Toronto or if you've been to the city before, you're definitely familiar with his food. From making regular appearances on the Marilyn Denis Show as a cooking expert, to being featured on Breakfast Television and being a finalist on Guy's Grocery Games, Jerome's talent is well documented.

After years of making fans through running a successful catering company and being a fixture at some of Toronto's largest festivals, including the CNE and TasteToronto's Brunch Fest, The Heartbreak Chef finally decided to open his own storefront.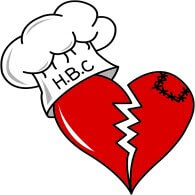 The Heartbreak Chef is easily accessible no matter where you're staying in Toronto. Located in the Dundas West Community, this informal restaurant is complete with a vintage gaming console and murals painted by local Toronto muralist Sumartist. Churning out Toronto's favourite southern comfort foods and serving the city's best fried chicken, The Heartbreak Chef's menu is home to a variety of delicious sandwiches and sides. While The Heartbreak Chef's menu isn't huge, their servings definitely are. The Big Ass Chicken Sandwich is one of their most popular menu items and another fan favourite is their Dutty Chicken Sandwich. This sandwich is served tossed in a house-made jerk sauce and we highly recommend trying it. Although The Heartbreak Chef is famous for its large sandwiches, their sides may steal the show. Be sure to try their Mac and Cheese, their Deep-Fried Brussel Sprouts, and their perfectly seasoned Cajun Tater Tots. We recommend ordering a few sides and sharing with your friends - that way you can be sure to try everything!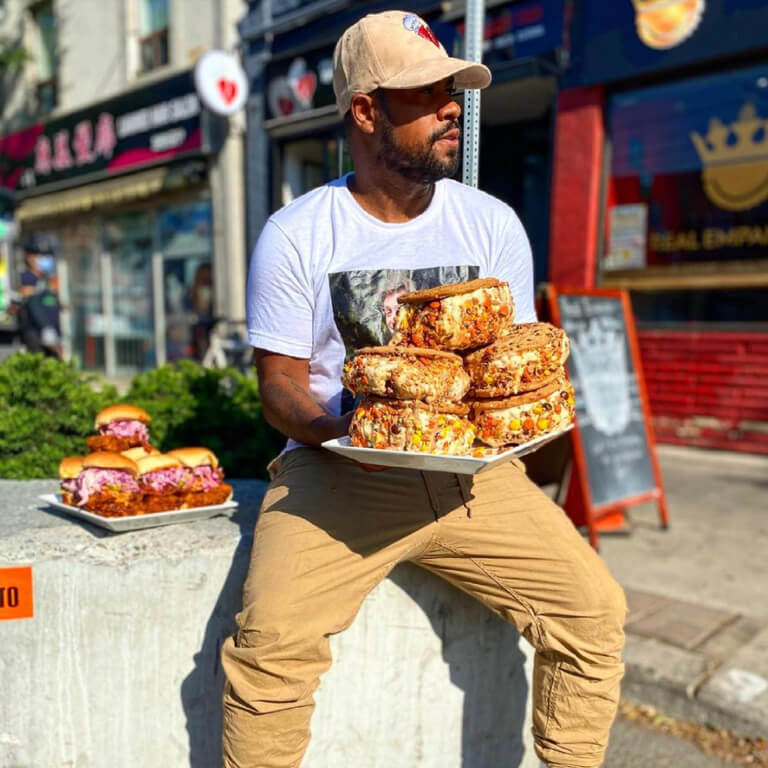 The Heartbreak Chef is a perfect option for dinner during your next trip to Toronto to see the Toronto Blue Jays, the Toronto Maple Leafs, or the Toronto Raptors. Open daily, diners can choose to take their food to go or they can also choose to dine in. With minimal seating inside the restaurant, we recommend getting to The Heartbreak Chef early if you want to eat in. Head over to The Heartbreak Chef for yourself to see how Jerome has taken Toronto by storm!