Where To Eat In Toronto - WoofDawg Hotdog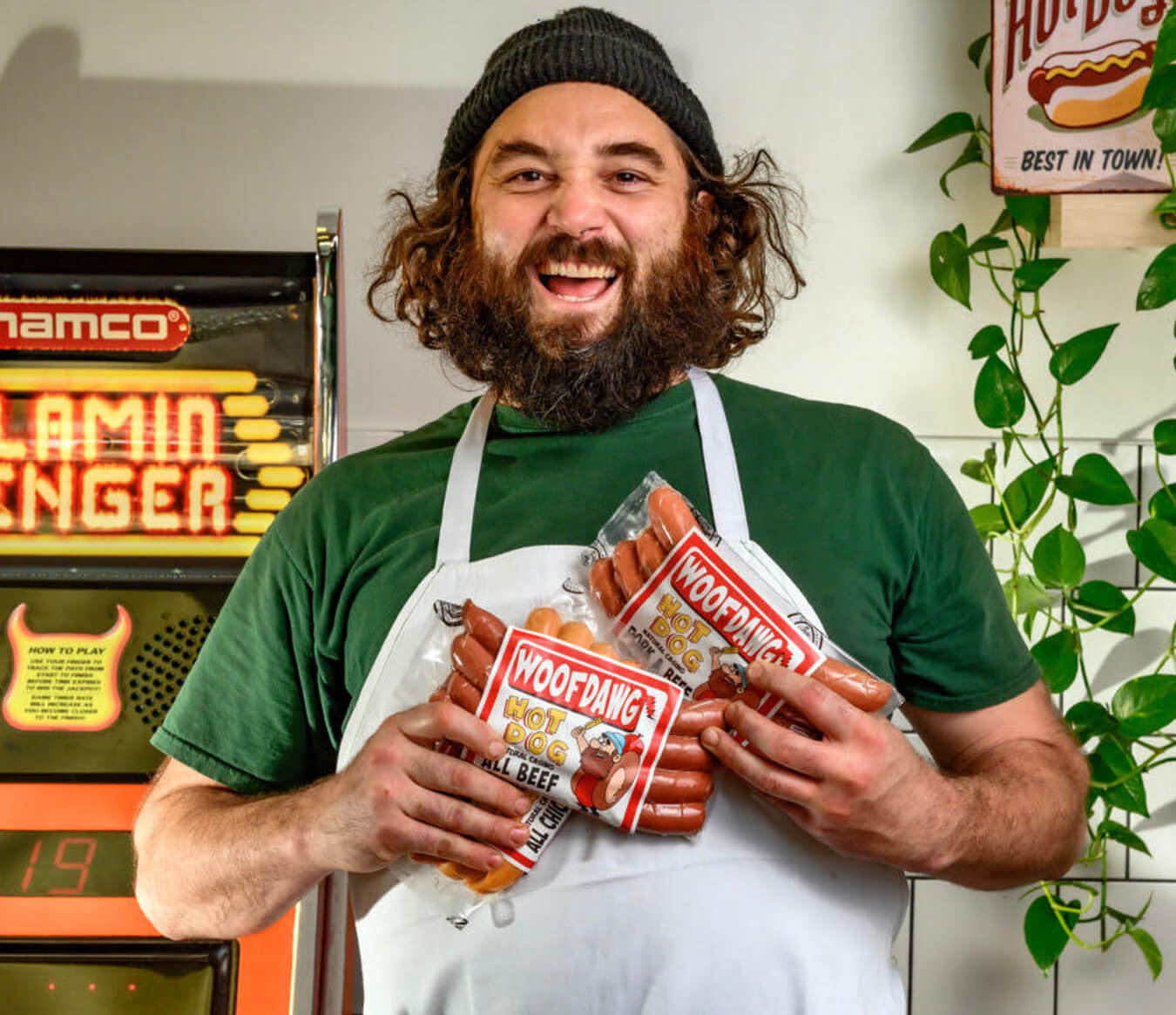 An oxymoron is a figure of speech that combines two contradictory terms, like jumbo shrimp, bittersweet, and… gourmet hot dog? While you may consider hot dogs as nothing more than classic street food, Woofdawg Hotdog is making a big name for itself in Toronto by proving that the term "gourmet hot dog" is anything but a contradiction.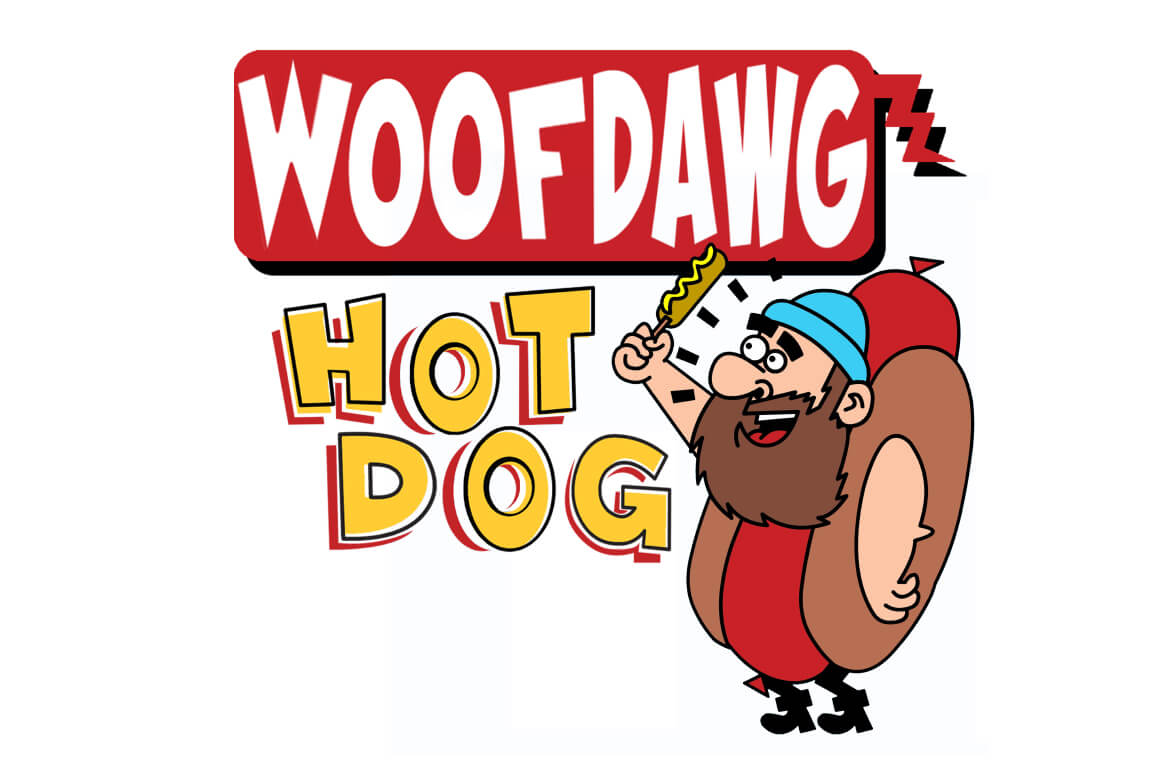 Woofdawg Hotdog, formerly known as KungFu Dawg, began as a hot dog cart in Ossington before moving to their new location, a standalone restaurant in Toronto's Little Portugal neighbourhood. Located at 1357 Dundas St. W., minutes from Trinity Bellwoods Park - one of Toronto's most popular destinations - Woofdawg Hotdog has become such a fan favourite that you can now find their "dawgs" at several retailers across Toronto!

Owned by Chef Stephen Payne, Woofdawg Hotdog is serving up original recipe "hotdawgs and corndawgs" made with locally sourced ingredients. Chef Payne uses a unique spice blend that gives Woofdawg Hotdogs their great flavour with their natural casing giving them an extremely satisfying snap when you bite into them. They offer pork and beef dawgs, all-beef dawgs, chicken dawgs, and veggie dawgs, with all but the veggie dawgs being made using their original recipe.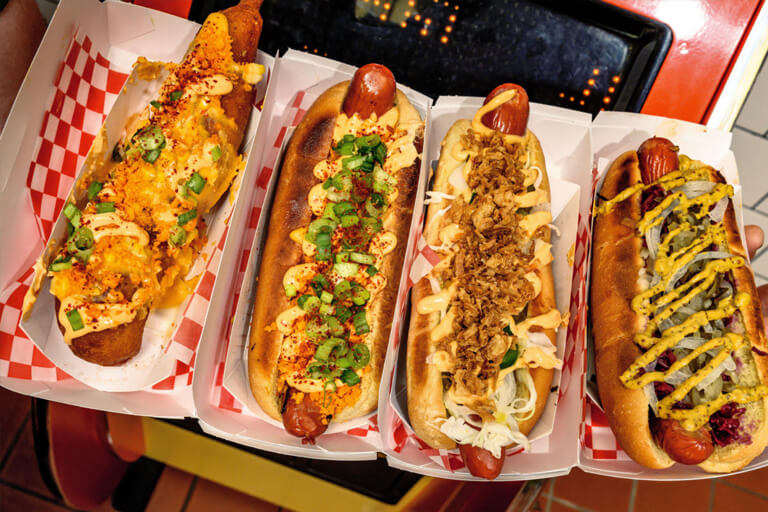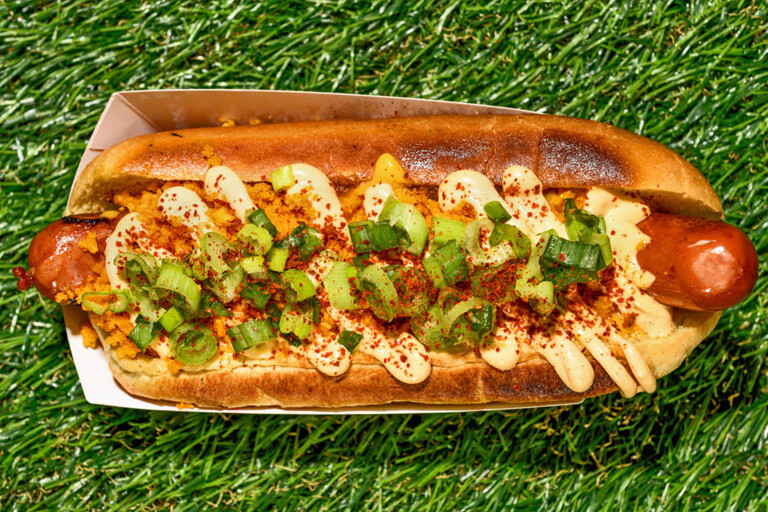 Veering away from the standard finishing's like ketchup, mustard, and relish, the dawgs at Woofdawg Hotdog are garnished with elaborate toppings, such as their house-made chilli and their delicious cheddar cheese sauce. One of their most popular menu items is "The Loaded Dawg". Living up to its name, this dawg is topped with a pile of crunchy fennel slaw, spicy mayo, crispy onions, sweet corn relish, pickles, onions and jalapeños. Be sure to grab some napkins before tackling this dawg!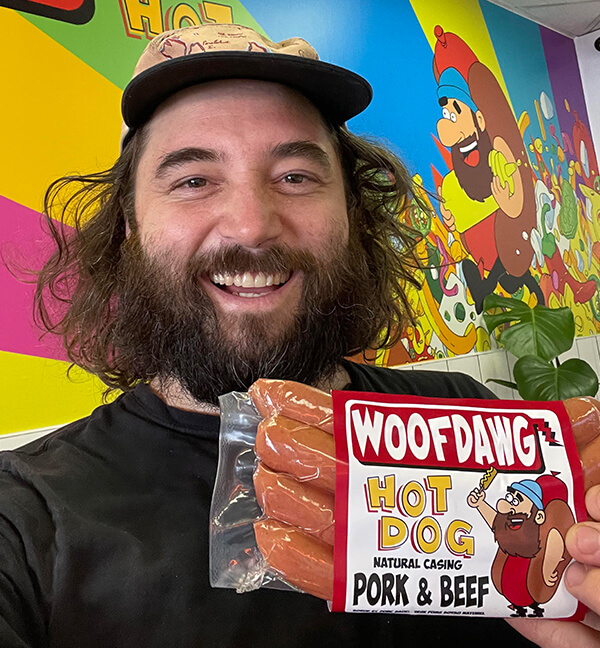 Chef Payne isn't afraid to have fun at Woofdawg Hotdog. The entire vibe of the space is playful. This retro-themed eatery is complete with colourful LED strip lights, vintage signage, and even a Flamin' Finger arcade game! Something to keep in mind is that Woofdawg Hotdog acts as mainly a to-go restaurant, so indoor seating is quite limited.

Regardless, Woofdawg Hotdog is a fantastic restaurant to stop by for a bite to eat during your next trip to Toronto to see the Toronto Blue Jays, the Toronto Maple Leafs, or the Toronto Raptors play! Go on, tell them Elite Sports Tours sent you! Located Downtown at 1357 Dundas St W, Toronto.