Where To Eat In Winnipeg - Marion Street Eatery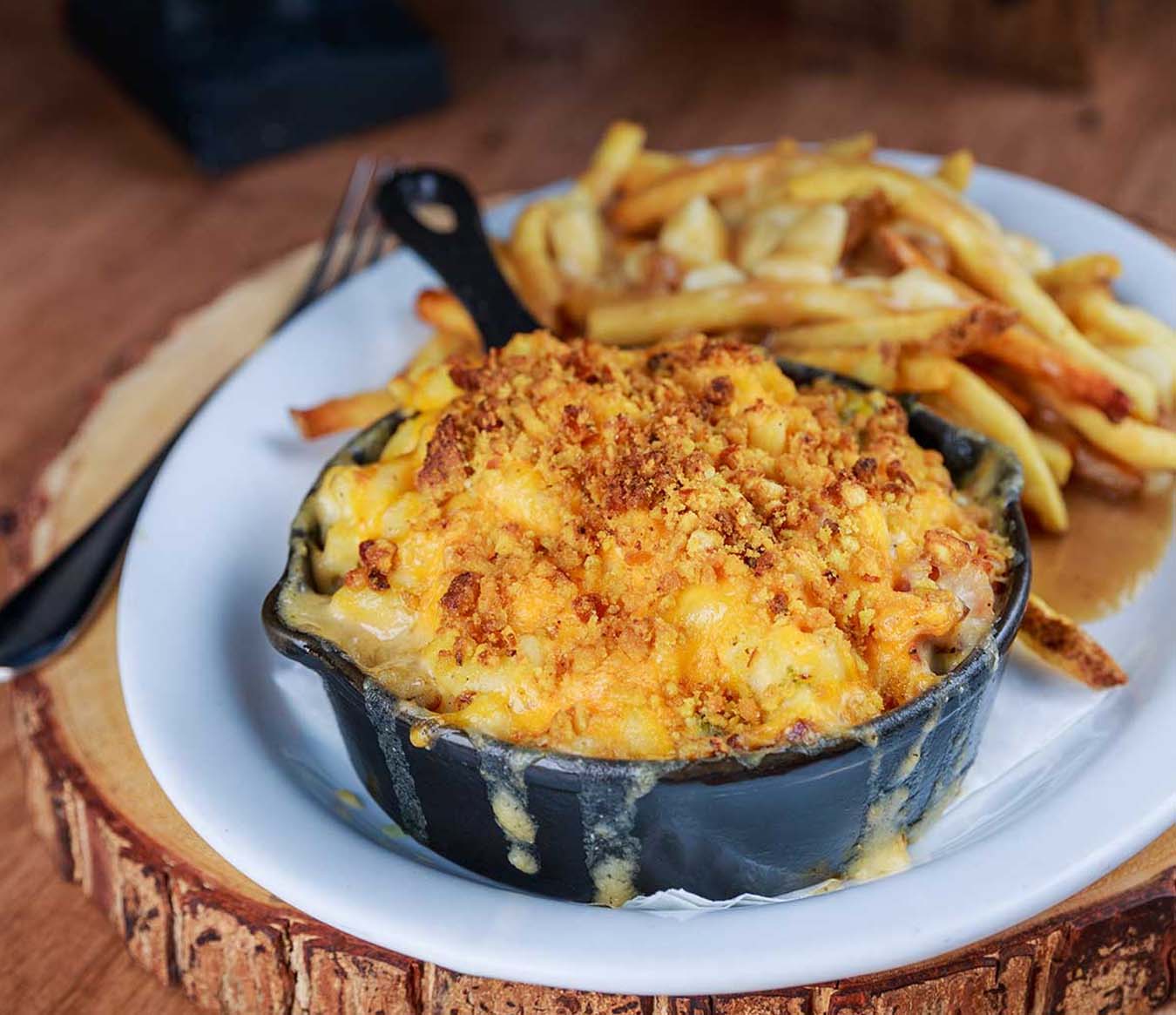 At the Marion Street Eatery you'll be able to find good food made simply. Comfort classics are being served up at this joint in a simple, yet clean atmosphere. Wood finishes and a relaxing vibe make this an excellent spot to grab fresh, high quality comfort food well suited for great conversation. Although comfort food may not be the prettiest to look at, Marion Street Eatery plates their dishes with beautiful presentation and professionalism.
Marion Street Eatery is slinging out both breakfast and lunch for their loyal customers. Their Breakfast Sandwich including fried eggs, bacon, arugula, tomatoes, Gruyere cheese, and maple aioli is the perfect sandwich to get you on your feet and ready to tackle the day. Their Savoury Waffle is also a unique experience, where they've infused herb and cheese into the waffle with white gravy, chorizo sausage, fresh tomato salsa, topped with a fried egg. We recommend their chicken pot pie! A classic comfort food executed perfectly by the chefs containing tender pieces of chicken with celery, carrots, onions, and peas in a rich creamy sauce all ladled underneath a crunchy puff pastry top. At Marion Street Eatery, you'll feel part of the community with their welcoming vibe and down-to-earth atmosphere.
Are you just looking for a simple meal? Or maybe your team just lost to the Winnipeg Jets. Whatever it is, Marion Street Eatery will surely delight you and leave you feeling happy and satisfied. If it's game day and you want to get your day started off on the right foot, Marion Street Eatery is the spot to get your comfort food diner classics!

When considering where to eat in Winnipeg try Marion Street Eatery! Always a popular destination for sports fans traveling to Winnipeg for a Winnipeg Jets game at Bell MTS Place!

Where to eat in Winnipeg?