Things to Do in Chicago - Navy Pier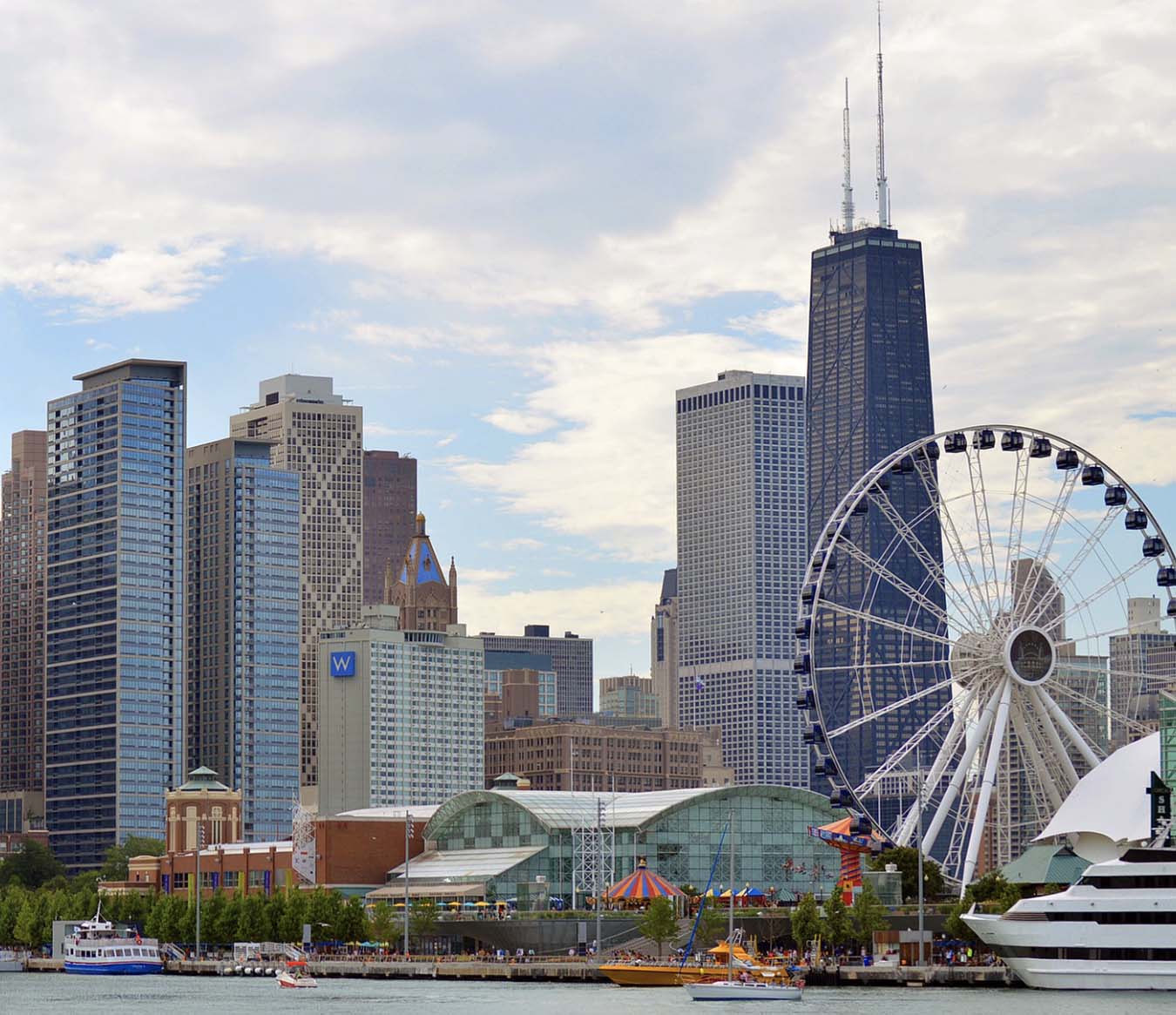 The Navy Pier is a 3,300 foot long pier located on the shoreline of Lake Michigan in Downtown Chicago. Navy Pier features parks, gardens, shops, restaurants, family attractions and exhibition facilities located across its 50 acres. The Navy Pier draws over 2 million visitors a year, making it the second most visited attraction in Chicago and the Midwestern USA only behind Chicago's Millennium Park. Being centrally located in the downtown area of Chicago, the Navy Pier is very easily accessible by public transit and tons of hotel properties in Chicago.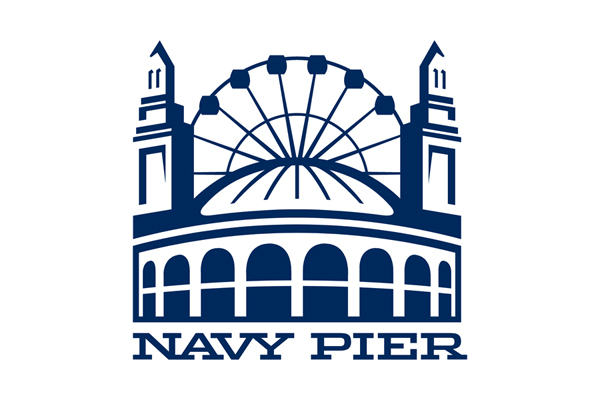 Navy Pier was opened to the public in 1916, with the purpose of being a dock for freights, passenger traffic as well as indoor and outdoor recreation. During World War I the pier was used as a jail for draft dodgers and during World War II, the pier was used as a training center for the U.S. Navy. Now a days the Navy Pier is used as a major tourist attraction for the City of Chicago. The Pier features many outdoor attractions including the Pepsi Wave Swinger, Light Tower Ride, Remote Control Boats, the Carousel and a Ferris Wheel.
The Navy Pier is also home to some amazing indoor and sightseeing attractions. Chicago's Funhouse Maze is located on the pier where you navigate through 4,000 sq feet of tunnels to ultimately make your way through the maze. The Crystal Gardens is a six story glass enclosed botanical garden that is one acre in size. If you are heading down with the family, there is the Chicago Children's Museum which features exhibits and activities for children as well as adults. Finally, the Chicago Shakespeare Theatre is located on the pier that holds Shakespeare's productions and also includes an IMAX theatre. The Navy Pier is clearly a must visit destination for families heading to Chicago this season.

When considering things to do in Chicago, check out the Navy Pier! Always a popular destination for sports fans traveling to Chicago for a Chicago Blackhawks or Chicago Bulls game at the United Center!