Things to Do in New Orleans - Jackson Square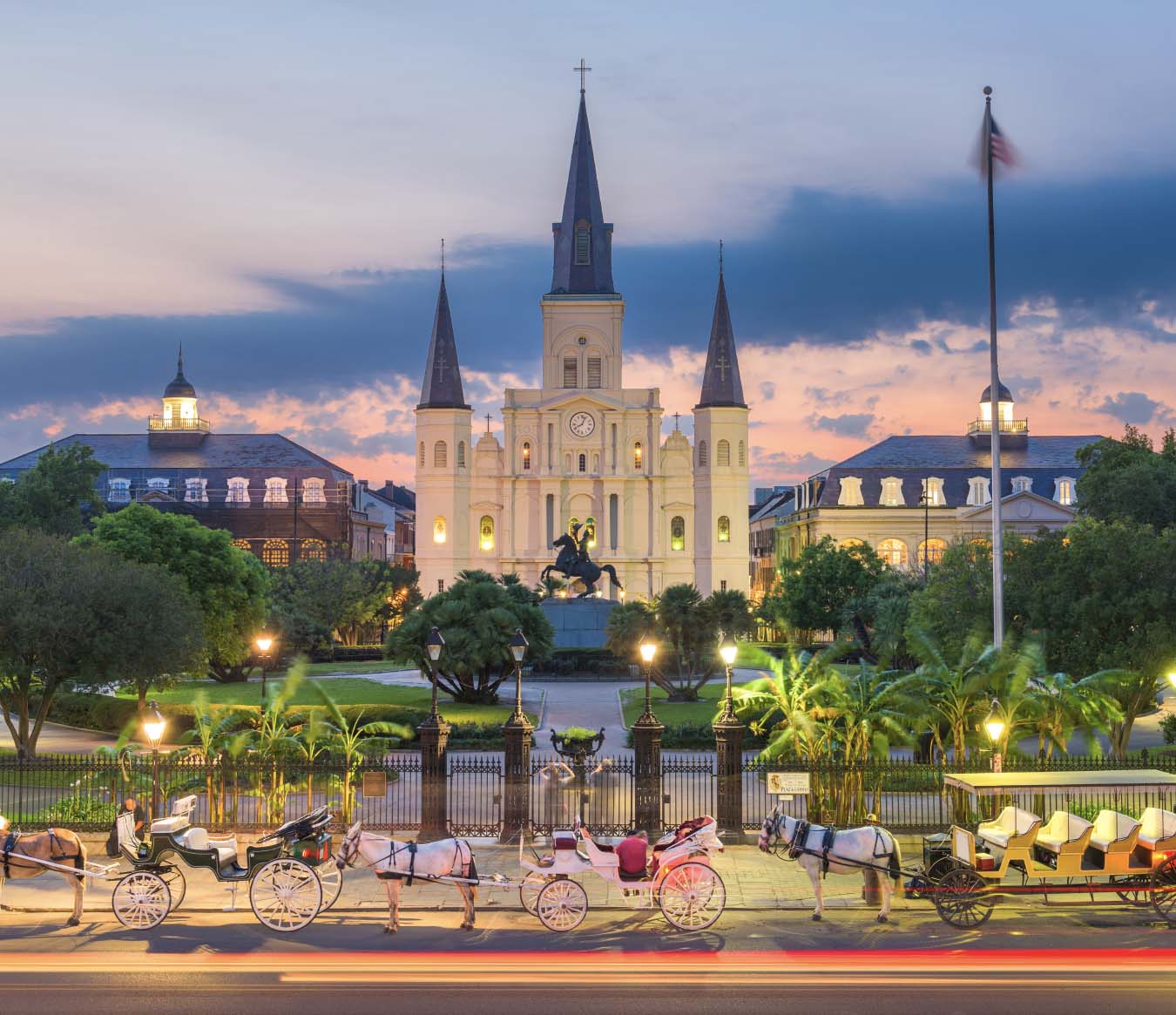 Jackson Square was originally built in 1721 by the French settlers who founded New Orleans. The square sits on 2.5 acres and is a very artists along with street performers, jugglers and magicians. You can also find some fortune tellers and palms readers who have set up in the square dating back to the 60's. Jackson Square has received plenty of accolades these include, listed on the National Register of Historic Places in 1966, and designated a National Historic Landmark in 1960.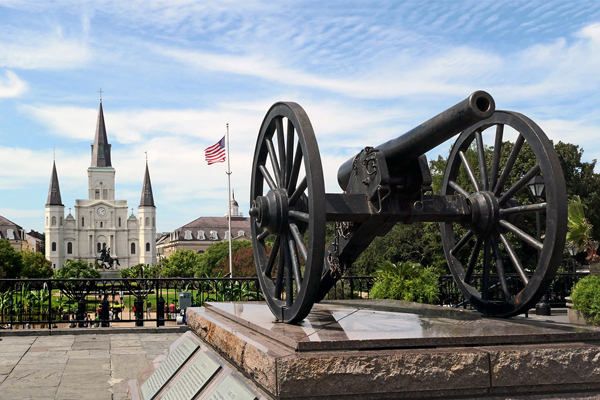 The two prominent landmarks located within Jackson Square include the Saint Louis Cathedral along with Jackson's Statue. On the two sides of Jackson Square you will find the Pontalba Buildings, which are the oldest rented apartments in North America built in the late 1840's. Just north of Jackson Square you can find the original home of the most famous and popular breweries in the Jax Brewery.
Jackson Square hosts hundreds of events each year including live music along with the French Quarter Festival, Caroling in Jackson Square amongst many others. Jackson Square was also famously the spot where the Louisiana Purchase took place, which is when Louisiana was purchased from the French and made a United States territory. The American Planning Association has recently stated that Jackson Square is one of the Great Public Spaces in America.
When considering things to do in New Orleans, visit Jackson Square! Always a popular destination for sports fans traveling to New Orleans for a New Orleans Saints game at Mercedes-Benz Superdome or a New Orleans Pelicans game at Smoothie King Center!

Things to do in New Orleans?