Things to Do in Washington - World War II Memorial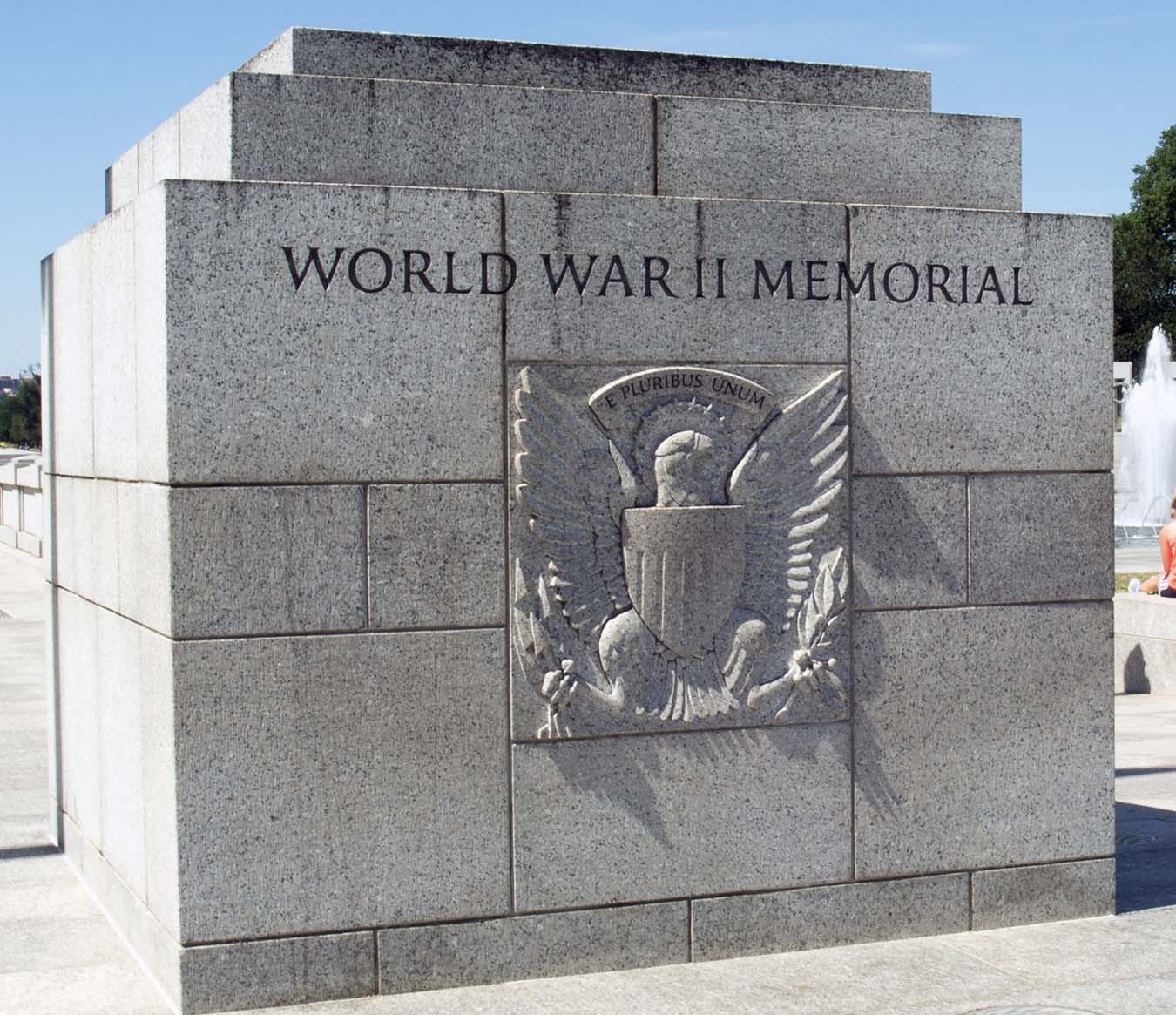 The World War II Memorial offers national significance and is honouring the men and women, U.S. armed forces and civilians alike who served. The WWII Memorial is located in the National Mall it is walking distance to the Lincoln Memorial, the Washington Monument and the Vietnam Veterans War Memorial. The close proximity will allow you to see all of the attractions at once! Over 4.5 million people visit the World War II Memorial each year. Making it a must see when traveling to Washington DC.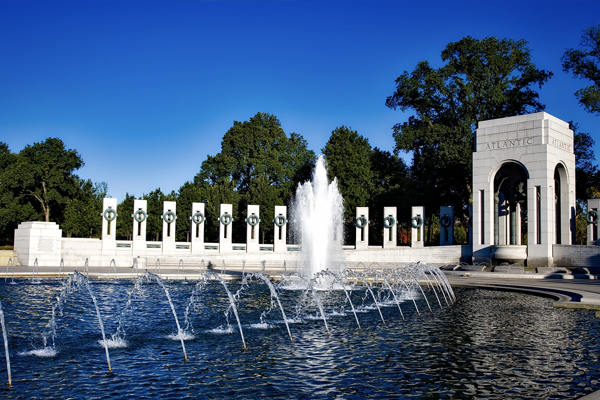 The design of the World War II Memorial consists of 56 pillars each 17 feet tall. The pillars represent each of the 48 U.S. states in addition to the District of Columbia, Alaska, Hawaii, the Philippines, Puerto Rico, Guam, American Samoa, and the U.S. Virgin Islands. Construction began of the World War II Memorial in September 2001. The memorial opened to the public on April 29, 2004, and was dedicated on Saturday, May 29, 2004 and became part of the National Park System on Nov. 1, 2004.
An interesting feature of the World War II Memorial includes two engravings of the "Kilroy was here". "Kilroy was here" is a symbol that was popular among soldiers during World War II. The symbol was seen in graffiti mostly. The story goes that "Chad" which is the equivalent of "Kilroy" made popular in the United Kingdom, met at some point during the war and created the Allied unity to win the war. This is lore and legend now however it is very interesting that there are two engravings on the World War II Memorial to remember this.

When considering things to do in Washington, check out the Washington DC Hop-On/Hop-Off Tour! Always a popular destination for sports fans traveling to Washington for a Washington Redskins game at FedExField or a Washington Nationals game at Nationals Park!

Things to do in Washington?