Where To Eat In Baltimore - SoBo Cafe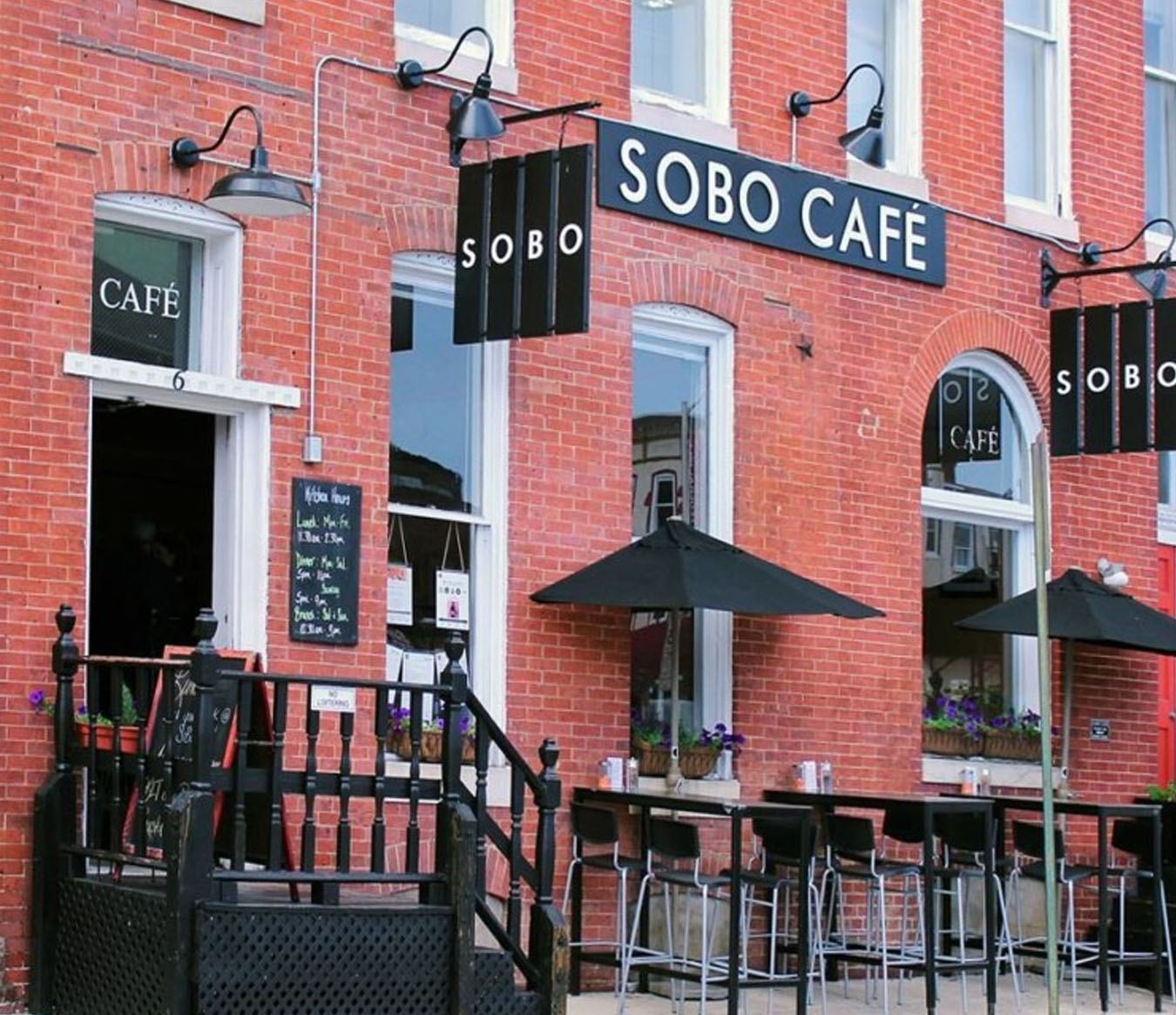 The SoBo Café has been one of the most popular restaurants in Baltimore since it opened in 2000. A favorite for over a decade, the SoBo was revitalized in 2011 when it was purchased by new owner Anna Leventis and since then it has launched to new heights. Located in the Inner Harbor, a short walk from both M&T Bank Stadium and Oriole Park at Camden Yards, home to the Baltimore Ravens and the Baltimore Orioles respectively, this cozy and intimate restaurant offers their version of American comfort food.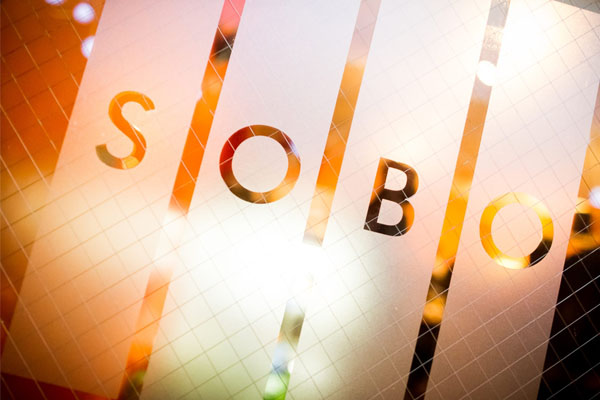 The SoBo Café serves breakfast, brunch and dinner in their colorful dining rooms that are lined with works from local artists. The SoBo takes pride in preparing their made-from-scratch, seasonal menu. They focus on using fresh ingredients to ensure the most flavor possible in all of their dishes and with many vegetarian and gluten free options they have something that will appeal to everybody! SoBo's American fare is expanded into the global cuisine, creating a style of fusion comfort food. Their Korean Chicken Fried Steak, which is served with kimchi collard greens, soy-garlic mashed potatoes and smothered ssamjang gravy is out of this world and their Dry Rubbed Bavette Steak topped with blue cheese butter and served with creamed spinach and roasted fingerling potatoes is equally as amazing. The in-house pastry chef bakes fresh bread and desserts daily, leading many to believe that the SoBo Café has the best biscuit in Baltimore. SoBo's focus on sustainability doesn't stop at shopping local to ensure fresh ingredients either. The SoBo also composts all food waste and recycles all of their glass, metal, plastic and paper products, so you can feel good about eating here!
The wine and beer list, along with the unique wine cocktails, perfectly pair with any meal and they really help to set this restaurant apart from the rest in the area. The atmosphere of SoBo will draw you in and make you want to go back for seconds! See for yourself why SoBo Café has won so many awards, including being ranked #2 in USA Today's 10 Best: Restaurants Near NFL Stadiums and being mentioned in Baltimore's 100 Best Restaurants by the Baltimore Sun!

When considering where to eat in Baltimore try SoBo Café! Always a popular destination for sports fans traveling to Baltimore for a Baltimore Ravens game at M&T Bank Stadium or a Baltimore Orioles game at Camden Yards!

Where to eat in Baltimore?