Where To Eat In Baltimore - Thames Street Oyster House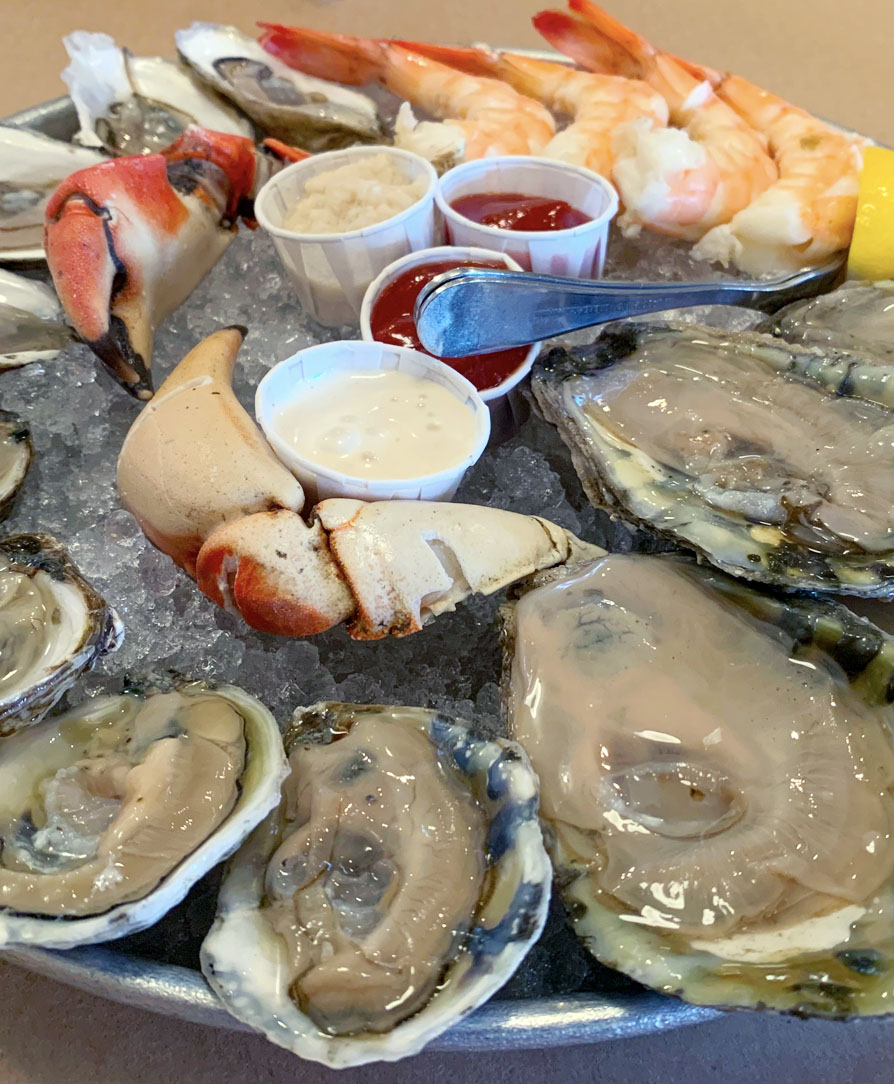 The Inner Harbor in Baltimore is a major tourist attraction. Home to the Maryland Science Center with its planetarium and observatory, the National Aquarium that has giant turtles, dolphins and electric eels, the "Top of the World Observation Level" that offers sweeping views of Baltimore, and a collection of historic warships, you could spend your entire trip to Baltimore in the Inner Harbor and you would leave feeling fulfilled. Perhaps the best part about Baltimore and the Inner Harbor is the fresh seafood. Located within walking distance from both M&T Stadium and Oriole Park at Camden Yards lies the Thames Street Oyster House. This beautifully brass-and-wood trimmed restaurant offers a raw bar to accompany its Eastern coastal cuisine. With upstairs seating offering a view of the harbor, this classic oyster house in the heart of historic Fells Point on the waterfront is doing seafood the right way.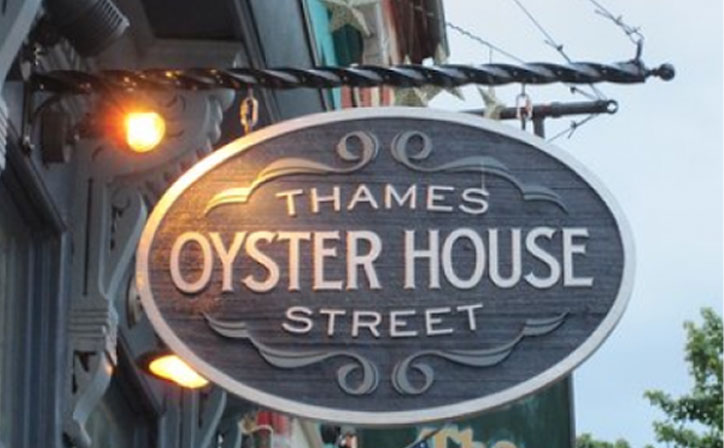 Serving traditional Maryland, Mid-Atlantic and New England seafood with a modern flair, the Thames Street Oyster House is known to locals and visitors alike. Thames Street Oyster House sources the finest product from the most reputable fisherman as local and sustainably as possible, serving only the highest quality seafood with each meal. Their à la carte raw bar features at least ten different kinds of oysters daily, from the East and West coasts and beyond. The bar offers handmade cocktails, a wide selection of draft beer and a great wine list, with many local options and New England favorites. If you're looking for a nice seafood dinner while you travel to see the Baltimore Ravens or Baltimore Orioles, this local staple is the place for you!
With such a menu, it is no surprise that Thames Street Oyster House is always busy, so we definitely recommend making a reservation before your next visit to Baltimore! We highly recommend the oysters from the raw bar and the fish and chips, made from Georges Bank cod and served with coleslaw, beach fries and tartar sauce, is a great choice for dinner. With an inviting main bar room, an upstairs dining room with a gorgeous water view and a charming back courtyard, the Thames Street Oyster House is a perfect choice no matter the season or the company!

When considering where to eat in Baltimore try Yard House! Always a popular destination for sports fans traveling to Baltimore for a Baltimore Ravens game at M&T Bank Stadium or a Baltimore Orioles game at Camden Yards!

Where to eat in Baltimore?