Where To Eat In Green Bay - D2 Sports Pub Stadium District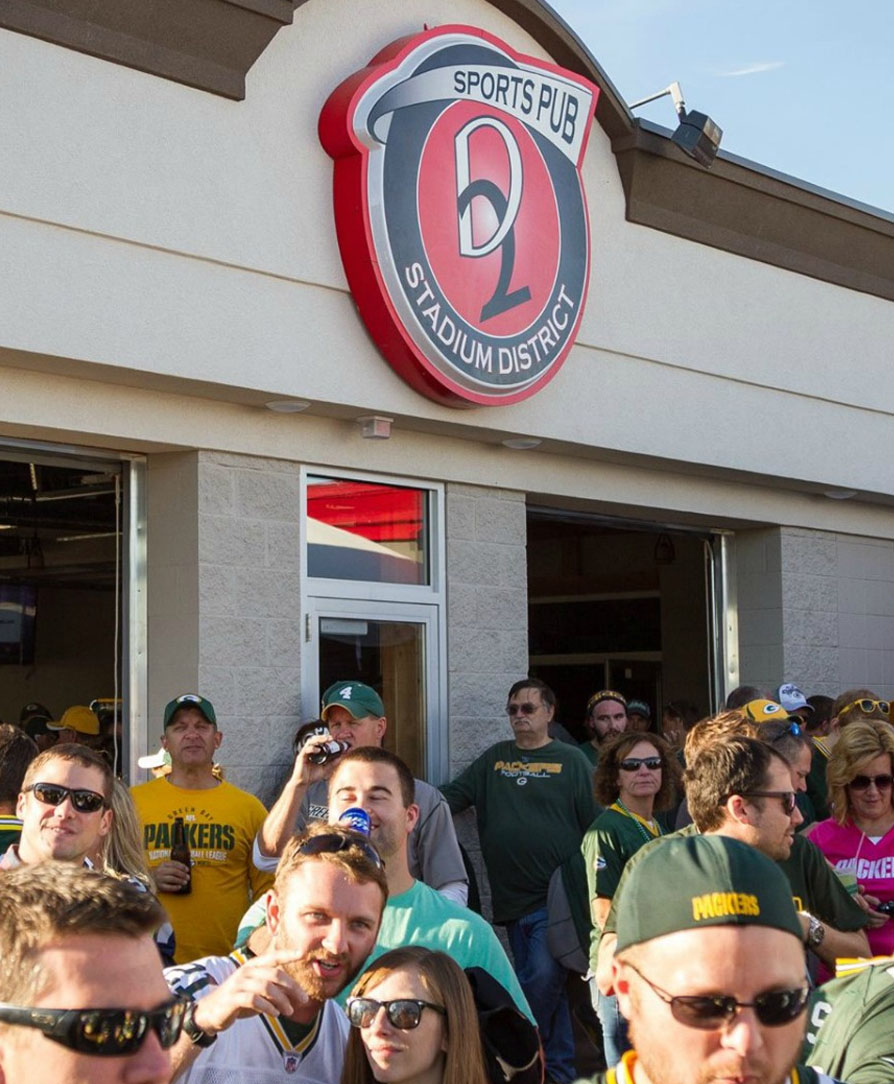 There may be no better place to tailgate in Green Bay before a Green Bay Packers game than at D2 Sports Pub Stadium District. With views of Lambeau Field in the background, you will feel like you're already at the Frozen Tundra hours before kickoff! This chill sports bar serves American classics, as well as some Mexican favorites, in an industrial designed restaurant. With giant and clear garage-door-walls the restaurant opens up to its large outdoor patio during the warmer seasons. During those famously cold Green Bay late season games you can stay warm inside the restaurant or you can take advantage of the fire-pits located throughout the patio. Before you leave D2 Sports Pub, you have to get the local favourite deep fried cheesecurds! Football, beer and cheese? Is there anything more Wisconsin?! We didn't think so!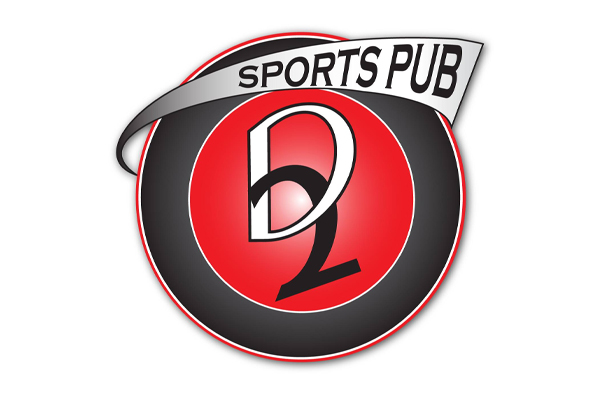 D2 Sports Pub Stadium District hosted Elite Sports Tours for our tailgate during our trip to see the Philadelphia Eagles play the Green Bay Packers at Lambeau Field on Thursday Night Football. With their all-inclusive tailgate we were able to enjoy their fully catered menu, which included walking tacos, bratwurst, burgers and more, while enjoying their all-you can drink service. With multiple bars and beer carts set up around the restaurant and patio during the tailgate party you never had to wait long for a drink! A huge stage anchored the set-up, complete with a DJ and dancers.
D2 Sports Pub always has cold beer and great food ready for you to enjoy. In the restaurant they offer a variety of favorites, from their famous buffalo wings and their incredible homemade pizza that are both known throughout the Green Bay area, to amazing soups that will warm you up after a December home game! If you didn't get to the Green Bay Packers game with Elite Sports Tours and you don't have a ticket, you can feel a part of the action watching the game at D2! With big screen TVs all over the bar you'll always have a view of the game.

When considering where to eat in Green Bay try D2 Sports Pub Stadium District! Always a popular destination for sports fans traveling to Green Bay for a Green Bay Packers game at Lambeau Field!

Where to eat in Green Bay?