Where to Eat In Las Vegas - Secret Pizza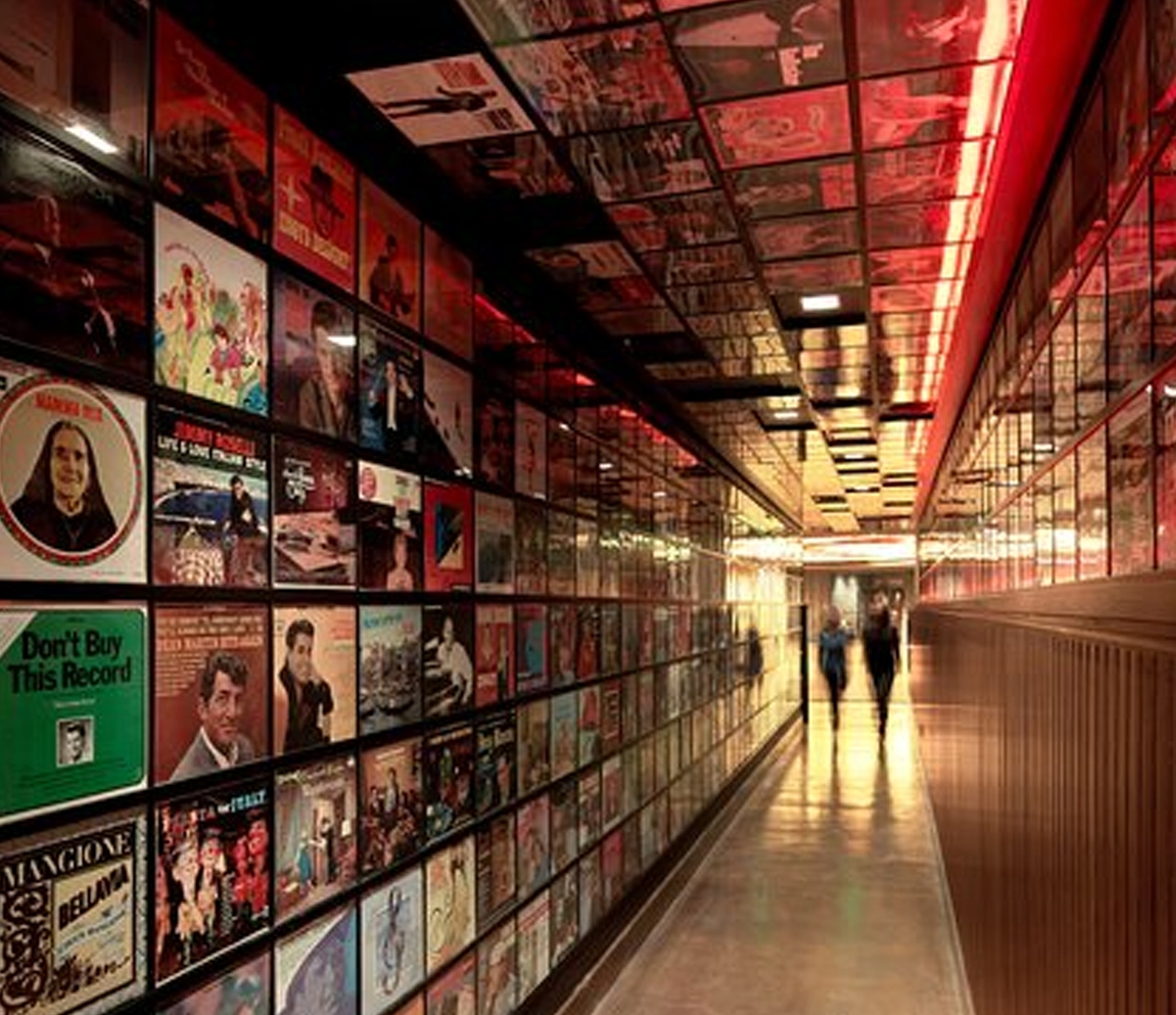 Secret Pizza is a New York-style pizza joint in Las Vegas. This small, standing-room-only pizzeria is tucked away on the third floor of The Cosmopolitan of Las Vegas, located at the end of a long and unmarked hallway that's lined with records. Secret Pizza has no signage - hence its name - so it is very easy to miss. This hidden eatery offers guests fresh pizza both by the slice and as a whole pie. Secret Pizza's casual atmosphere makes it the perfect restaurant to visit in Las Vegas, no matter the occasion!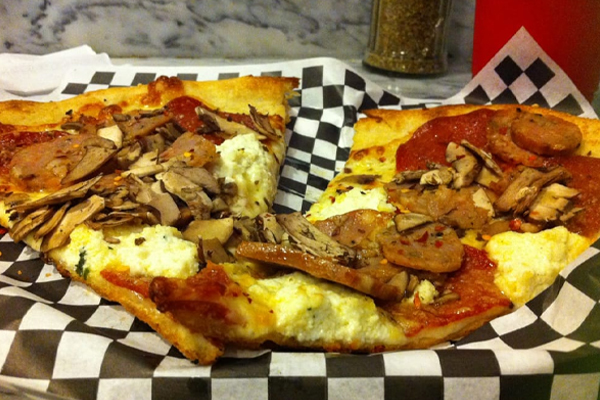 The pizza at Secret Pizza is either served on a crisp thin crust or its served Sicilian style on focaccia bread. Secret Pizza offers a lot more than just the classic pepperoni, cheese and veggie pizzas that are found at so many other restaurants. Arguably their most popular pizza is their White Pizza and we highly recommend giving it a try. Secret Pizza's White Pizza sounds simple enough, but it's truly amazing. This pizza comes topped with ricotta, mozzarella, garlic and herbs. For their seasonings, Secret Pizza keeps it simple, offering parmesan cheese, cherry peppers and oregano in old-fashioned spice shakers that can be found on their high-top counters. These high-top counters are perfect to stand at while you enjoy your pie. Whole pizzas typically take around 15 minutes to prepare, so be sure to take advantage of Secret Pizza's classic video games and their pinball machine while you wait! Secret Pizza also serves salads but who really goes to a pizzeria for a salad?
In addition to the typical soft drinks that you would find at most other pizzerias, Secret Pizza also offers select beer and wine. After all of the positive reviews, Secret Pizza might not be as big of a secret as it once was, but it's still worth stopping by. Home to some of the best pizza in all of Las Vegas, Secret Pizza should be the first restaurant that you think of if you are craving a "late-night bite". The earliest that Secret Pizza closes throughout the week is 4:00 a.m., so there's never a bad time to stop by!

When considering where to eat in Las Vegas, be sure to think of Secret Pizza! Secret Pizza is always a popular destination for sports fans travelling to Las Vegas to watch the Las Vegas Raiders and the Vegas Golden Knights play!
Where to eat in Las Vegas?