Where to Eat In Montreal - Joe's Panini 24h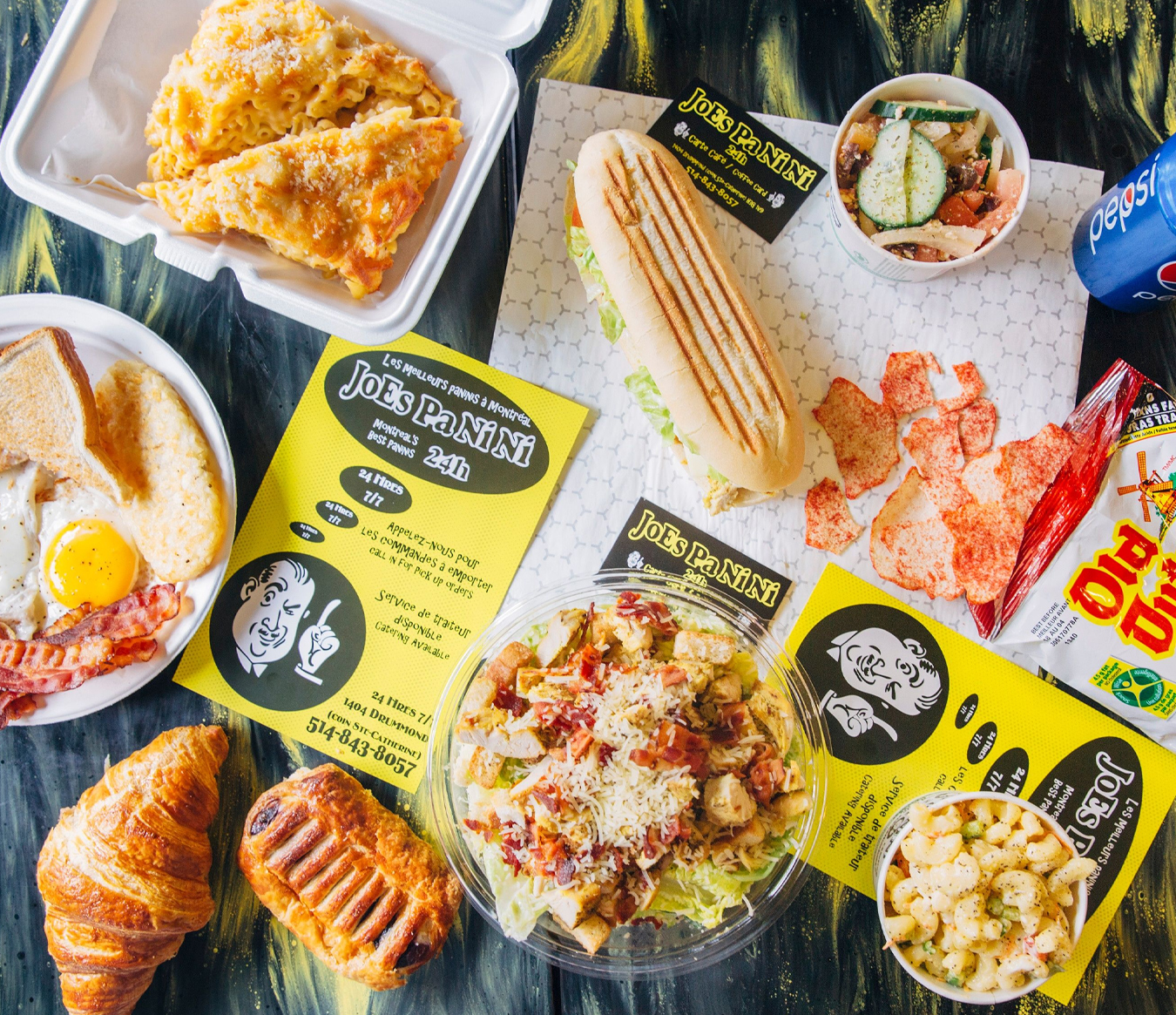 There may be no better place in Montreal to stumble into for a late night meal than Joe's Panini 24h. As we're sure you guessed, the 24h stands for 24 hours. As in they are open all day, seven days a week. Located in the heart of Downtown Montreal, under a kilometre away from the Bell Centre, the home of the Montreal Canadiens, Joe's Panini has been a staple in Montreal for over 30 years. Loved by locals and visitors alike this restaurant was voted by the Montreal Gazette as serving the best paninis in the city!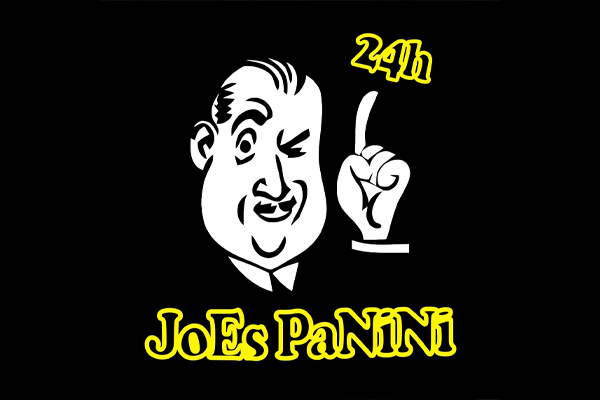 The 25 classic sandwiches offered at Joe's Panini 24h are now famous. Beyond their traditional paninis and sandwiches Joe's also offers a number of hot meals and a variety of salads. Fit in a snug space, this sandwich speciality shop has endured for years by offering the finest breakfast, lunch and late night snacks. Their breakfast is served from 5:30am to 11:00am weekly and from 7:00am to 1:00pm on weekends and it offers a number of Joe's playful reimaginings of breakfast staples, including their Nutella Panini and their Fresh Western. Although their hot meals, which include their Macaroni and Cheese and their Lasagna are delicious, same as their salads, you would be missing out not ordering a panini. Some of their most popular paninis include their Philly Cheese Steak, their Capicola and their Italian. Our personal favorite is their Prosciutto and Provolone panini which we would happily order every time we visit. If you order any panini though you can't go wrong. Joe's even offers a number of vegetarian and vegan options to accommodate everyone in your post-bar friend group.
You really need to stop by Joe's Panini 24h for yourself to fully understand why Montrealer's hold Joe's in such high regard! Their paninis are stuff of legend and we enjoy stopping by this eatery whenever we get the chance. If we're in Montreal for a Montreal Canadiens game, you better believe that we are stopping by Joe's, and we highly recommend that you do the same!

When considering where to eat in Montreal try Joe's Panini 24h! Always a popular destination for sports fans traveling to Montreal for a Montreal Canadiens game at the Bell Centre.
Where to eat in Montreal?