Where To Eat In Pittsburgh - Primanti Brothers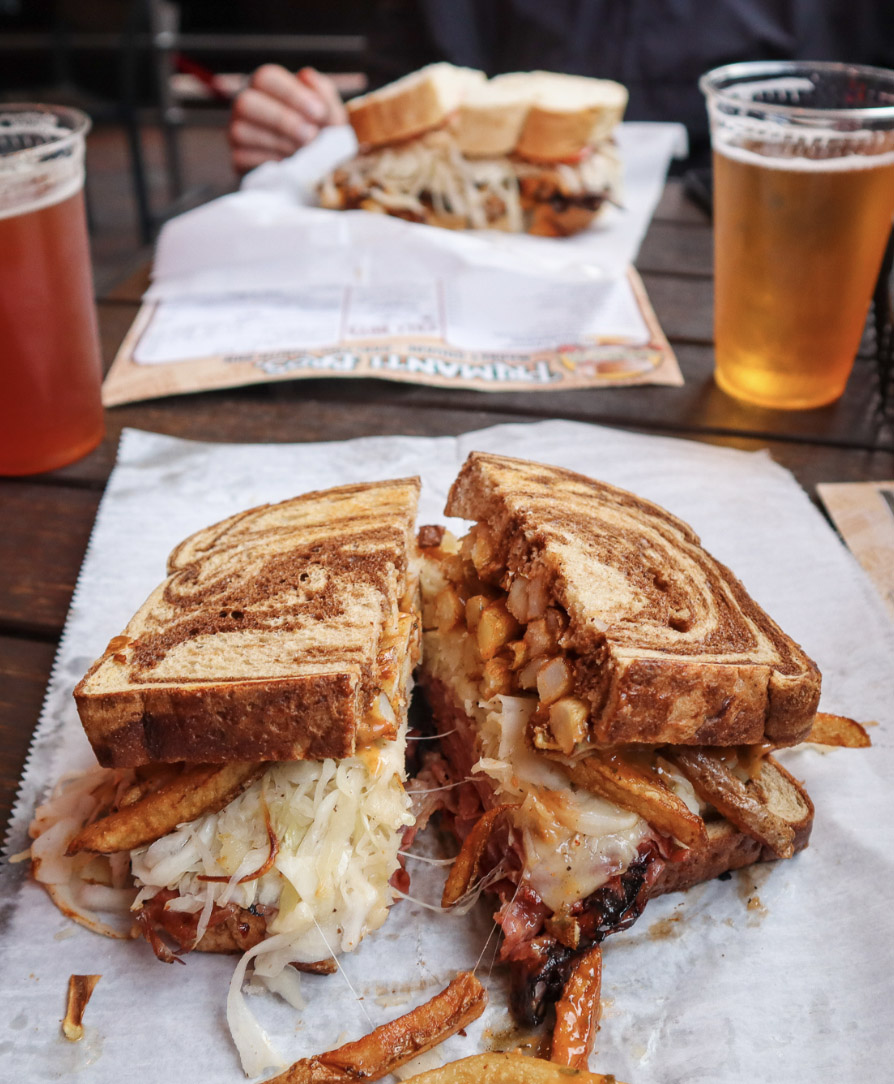 There may be no restaurant as engrained in Pittsburgh-lore as Primanti Bro's. Arguably as well-known as the Steel City itself, Primanti Bro's is a local restaurant chain made famous for their signature sandwiches that are made with grilled meat, melted cheese, coleslaw, tomato slices and French fries served between Italian bread. In 2007 Primanti's was named as one of America's Classic Restaurants by the James Beard Awards.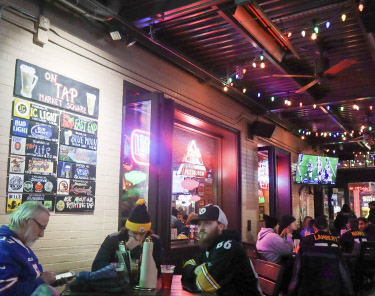 Founded in 1933 by Joe Primanti, Primanti Bros began as a humble sandwich cart selling substantially sized sandwiches to hungry workers in Pittsburgh's Strip District, an area that remained busy even during the Great Depression. In fact, sales were so good that Joe partnered with his brothers to create the first Primanti Brothers storefront and their "Almost Famous" sandwich was born. The Pitts-Burger and Cheese - their "number two best seller", which is really the most popular item on their menu, is a Pittsburgh classic and a must try. A seasoned beef patty served Primanti-style, this sandwich will start your torrid love affair with this restaurant. Truth be told you really can't go wrong with anything on the menu and one of the hardest decisions Elite Sports Tours has to face when we head to Pittsburgh is "what sandwich do we try this time"?
Over the year's restaurants have opened all over Pennsylvania, Florida, Ohio, West Virginia, Maryland, and Indiana but their mission remains the same – to serve high quality food to hard working people for good value. Now with a location in Market Square in the heart of downtown, near PPG Paints Arena, Heinz Field and PNC Park, it has never been easier to get your next favorite sandwich!

When considering where to eat in Pittsburgh try Primanti Brothers! Always a popular destination for sports fans traveling to Pittsburgh for a Pittsburgh Steelers, Pittsburgh Pirates or Pittsburgh Penguins game!

Where to eat in Pittsburgh?