Where To Eat In San Diego - Social Tap
This neighborhood Social Tap location caters to East Village and Downtown San Diego locals, baseball fans and visitors of San Diego. The back patio looks into Petco Park creating an amazing atmosphere to enjoy a social hour, date night, or business lunch. At Social Tap, you'll be happy to find that all of their food is made from scratch from their sandwiches to the tacos. It's their belief that good food is the foundation to a restaurant's identity, and it's clear that they live by this by not cutting any corners and truly establishing their identity in this beach town.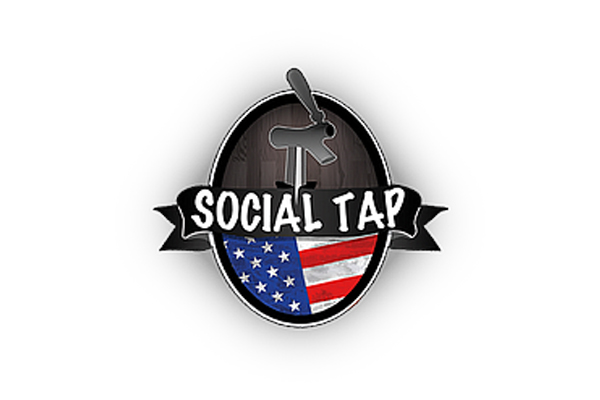 Although Social Tap has several locations, the menu at each location is different; tailored to what fresh ingredients are available for their chefs on any given day. At Social Tap San Diego, you can find dishes inspired by local cuisine made up of fresh, never frozen, local ingredients. Ceviche is always a good option when on the west coast, and San Diego happens to be known for its great seafood options. That's why we'd recommend it at Social Tap San Diego! If you don't dig seafood as much as us, no worries. Try out the Filet Mignon Truffle Tacos - cooked with a mushroom poblano shallot mix, poblano cheese, and then garnished with fried shallots, cilantro and black truffle salt.
Social Tap San Diego sits just steps from Petco Park and is the premier place for San Diego Padres game day gatherings. Enjoy one of their three outdoor patios, or if you prefer to sit inside you can enjoy the atmosphere, with walls lined with plenty of TVs. At Social Tap they've got all the sports channels, and even play pay-per-view events such as UFC. With a beautiful patio just beyond Center Field at Petco Park, you're actually able to see into the ballpark if you're having a drink outside. No better way to get warmed up for the game than to do the actual pregame at the ballpark!

When considering where to eat in San Diego try Social Tap! A great spot to visit when traveling to San Diego for a San Diego Padres game at Petco Park!

Where to eat in San Diego?