Where To Eat In Toronto - Seven Lives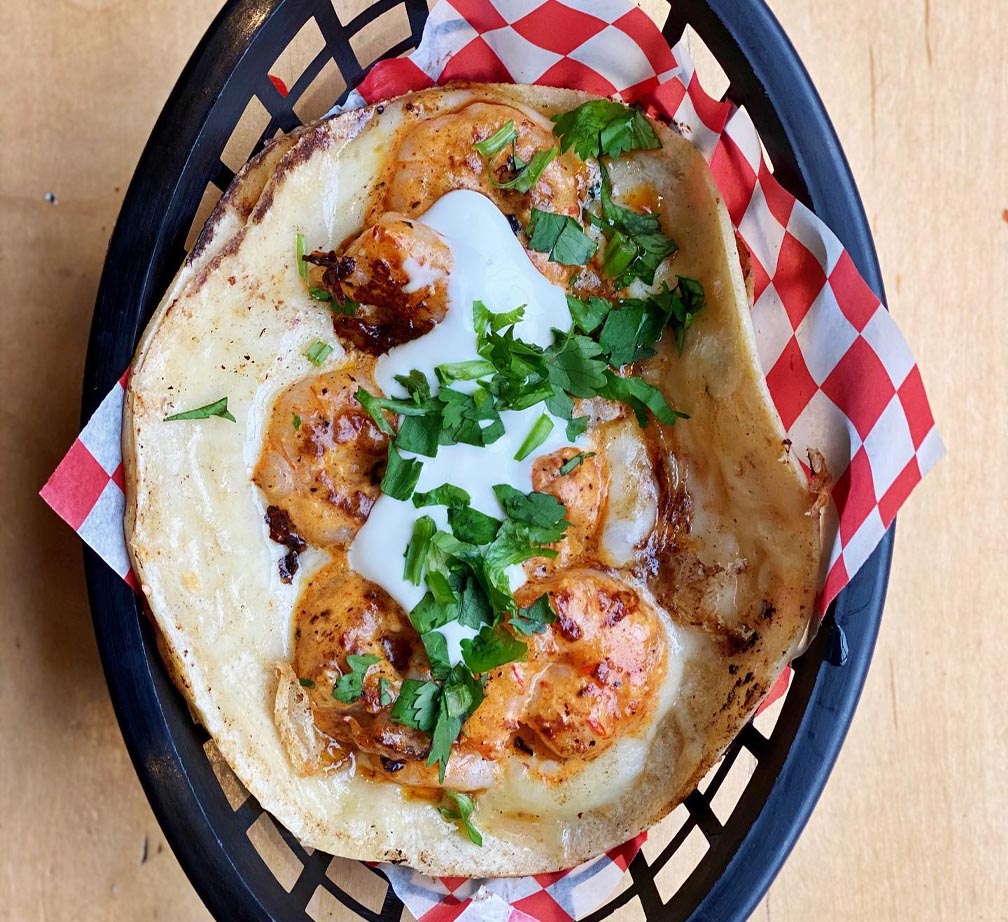 What looks like an unassuming storefront in the middle of the trendy Kensington Market in the heart of Downtown Toronto is actually home to some of the best tacos in the city. Seven Lives is a cash-only taqueria serving up Southern Californian influenced Mexican food. We would say that Seven Lives has an old-diner feel to it, except the outside alley-facing wall is covered in a bright street-art mural. A bright red awning, bubble letters decals on the window and the sound of music are all you see and hear beyond the droves of customers that line up out the door at this Baja-style taco spot.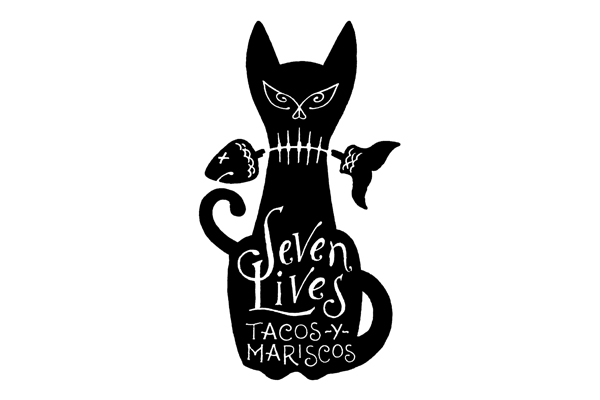 As you move your way up the line you begin to feel the bright colours and the vibrancy of this small restaurant even more. Everyone behind the counter at Seven Lives is singing, almost drowning out the music being played on their speakers. The fun being had is infectious, exactly what Sean Riehl, the founder of Seven Lives, intended when he first opened his now-famous taco spot. An American-born and self-taught chef, Sean moved to Toronto from California in 2010 and created Seven Lives in 2013, originally only as a pop-up shop, before his tacos took over and he opened his permanent location in 2014. Watching the Seven Lives staff create their delicious tacos is quite the sight. The menu at Seven Lives is small but so well executed. The Seven Lives menu occasionally changes, but it always features eight different tacos, each for only six dollars. Their signature taco is their Gobernador which we highly recommend. This taco is packed with smoked marlin, grilled shrimp and cheese, and yes, it is as delicious as it sounds. It's also the only taco at Seven Lives that never gets taken off the menu. Another popular taco is the Seven Live's Baja Fish Taco that includes fried haddock covered in pico de gallo and cabbage. All of their tacos are available with your choice of side, including their classic guacamole, tortilla chips and seafood ceviche. Inspired by both the California-style tacos that owner Sean Riehl enjoyed growing up and the authentic Mexican tacos he enjoyed on his trips to Tijuana, these tacos are the real deal.
Seven Lives is open seven days a week from 12 p.m. to 7 p.m. and it is definitely worth stopping by during your next visit to Toronto. This Cal-Mex fusion taqueria is one of the most popular restaurant in Toronto, let alone Kensington Market. Ranked as #1 out of 444 Quick Bites in Toronto on TripAdvisor, the concept at Seven Lives hasn't changed since it first opened in the market. Seven Lives remains committed to using fresh ingredients in all of their tacos with everything being made in house, outside of the tortillas. Seven Lives makes for an amazing and inexpensive meal in Toronto!
When considering where to eat in Toronto try Seven Lives. A great spot to visit while traveling to Toronto for a Toronto Maple Leafs or Toronto Raptors game at Scotiabank Arena or a Toronto Blue Jays game at Rogers Centre!