Chicago Bears Road Trips For 2020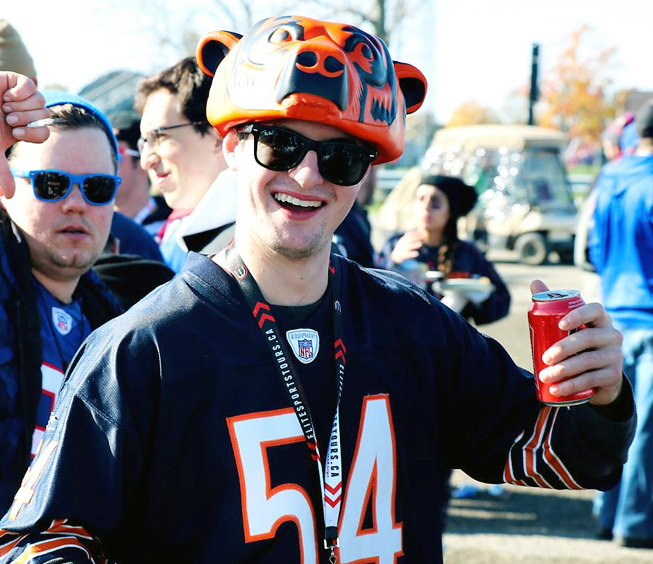 The 2020 NFL Schedule is here and it's time to starting thinking about your annual Chicago Bears football road trip! The Chicago Bears have one of the most loyal fan bases in the NFL that always invade their opponents home stadiums to support their squad! Whether you hit the road with your friends, a loved one or by yourself, picking the perfect travel destination is important for a football road trip.

The Chicago Bears play some away games in some awesome destinations this season, making it very difficult to choose what's best for you and your group. That's where Elite Sports Tours is here to help you plan the pefect Chicago Bears Travel Package! Take a look at the Best Chicago Bears Road Trips of 2020!
2020 Chicago Bears Away Opponents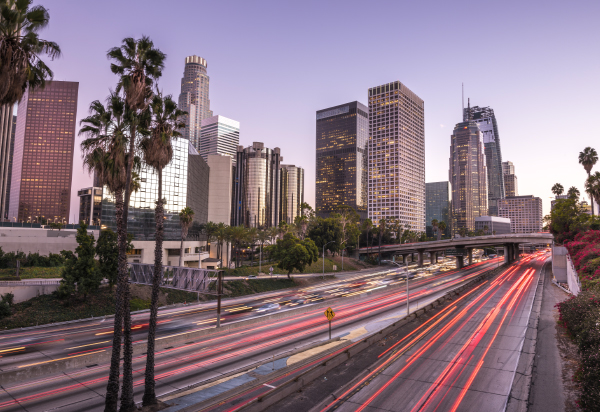 Cross off the brand new SoFi Stadium off your bucket list and head to SoCal to see the Chicago Bears take on the Los Angeles Rams! Check out the state of the art $4.963 billion stadium located in Inglewood, just a few miles from Downtown LA. While planning your Chicago Bears at Los Angeles Rams road trip, an Elite Sports Tours representative can get you a hotel in Downtown Los Angeles near all the popular attractions, or if you prefer to be closer to the stadium and LAX, we can accommodate you with an airport property. Is there anything better than watching football in the sunshine? We didn't think so. All the more reason why Los Angeles is the perfect destination for your Chicago Bears road trip this football season!

Chicago Bears at Los Angeles Rams Travel Packages
The home of the Atlanta Falcons, Mercedes-Benz Stadium is considered by many as one of the premier stadiums in the NFL making it well worth you checking out this season. Mercedes-Benz Stadium features a visually pleasing circular video screen that surrounds the stadium as well as a retractable roof that opens like a camera shutter on sunny days. The stadium also has the cheapest beer and concession prices in the entire NFL! The high powered Atlanta Falcons offense will clash with the defensive juggernaut in the Chicago Bears in a huge NFC battle. Mercedes-Benz Stadium is located centrally near Downtown Atlanta and provides fans with many affordable hotel options within walking distance to game. Let Elite Sports Tours help you plan the perfect Chicago Bears at Atlanta Falcons road trip this football season!

Chicago Bears at Atlanta Falcons Travel Packages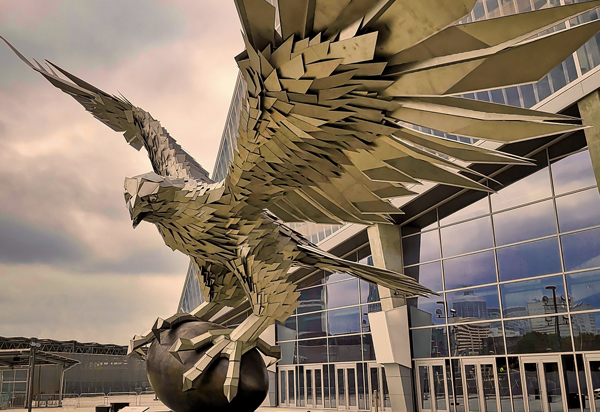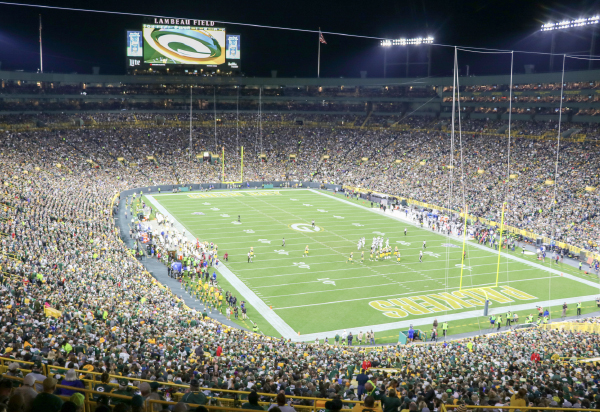 NFC NORTH BATTLE AT LAMBEAU
If you have yet to see a Chicago Bears and Green Bay Packers game at Lambeau Field, this is a must do on your bucket list! Although the Chicago Bears play at Lambeau every season, this game is always special for both fan bases. Both the Chicago Bears and Green Bay Packers are looking to get back into the dance and return to the playoffs this year, making this a vital NFC North Battle. Off the field, Lambeau has an incredible tailgating environment and a college football atmosphere inside the building. If you are looking to take a road trip up to Green Bay this season be sure to book it as soon as possible as hotel availability can become scarce in the area rather quickly! Witness one of the best rivalries in the NFL at one of the most iconic venues in sports this football season!

Chicago Bears at Green Bay Packers Travel Packages
CLASH WITH THE TITANS IN NASHVILLE
The Music City will be welcoming the Chicago Bears and their fans this season, which will set up to be a terrific out of conference matchup between these two teams. The Tennessee Titans pregame tailgate brings the strip of Broadway to the surrounding parking lots of Nissan Stadium with cold beverages, southern barbecue and plenty of music. Speaking of the strip, there isn't a better place to spend your off-days or even pre/post-game taking it the world-class live music at their iconic honky tonk bars! Downtown Nashville is within walking distance to Nissan Stadium and has plenty of great hotel options for your stay. An Elite Sports Tours representative can help you plan the perfect Chicago Bears at Tennessee Titans road trip to fit you and your groups needs!

Chicago Bears at Tennesee Titans Travel Packages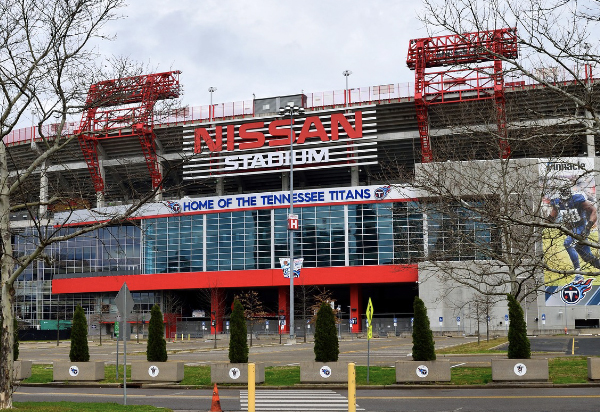 Don't see the game you're looking for? Interested in seeing the Chicago Bears at Soilder Field? No problem! Elite Sports Tours has you covered. Whether you want to cross off a new city or stadium off your bucket list or see the Bears play in Chicago, our Sports Travel Experts can help you plan the perfect football travel package for you and your group! Traveling to an unfamiliar city can be difficult and ultimately impact the entire sports trip. Let the Elite Sports Tours team know what you are looking to do, if there is any other attractions in the city you wish to visit and our staff is here to help you all the way through to ensure you have a great experience!

Chicago Bears Travel Packages