Best New Orleans Saints Road Trips For 2020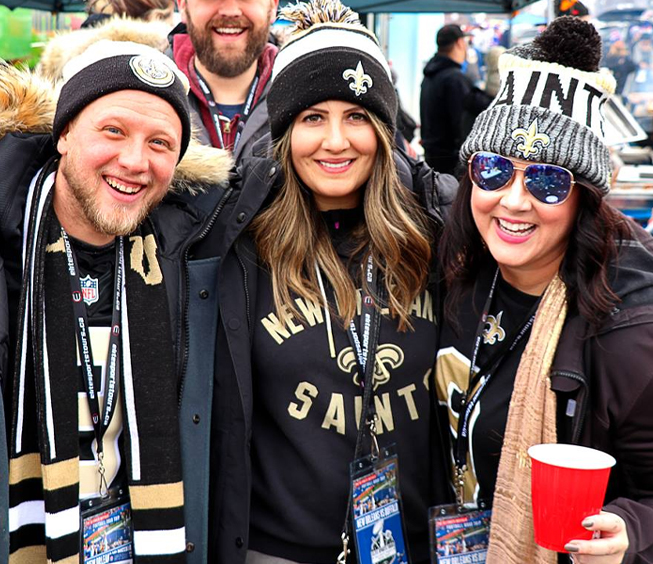 The 2020 NFL Schedule is here and it's time to starting thinking about your annual New Orleans Saints football road trip! The New Orleans Saints have one of the most loyal fan bases in the NFL that always invade their opponents home stadiums and bring their own Bourbon Street flavour! Whether you hit the road with your friends, a loved one or by yourself, picking the perfect travel destination is important for a football road trip.

The New Orleans Saints play a ton of away games in some awesome destinations this season, making it very difficult to choose what's best for you and your group. That's where Elite Sports Tours is here to help you plan the pefect New Orleans Saints Travel Package! Take a look at New Orleans Saints Road Trips of 2020!
2020 New Orleans Saints Away Opponents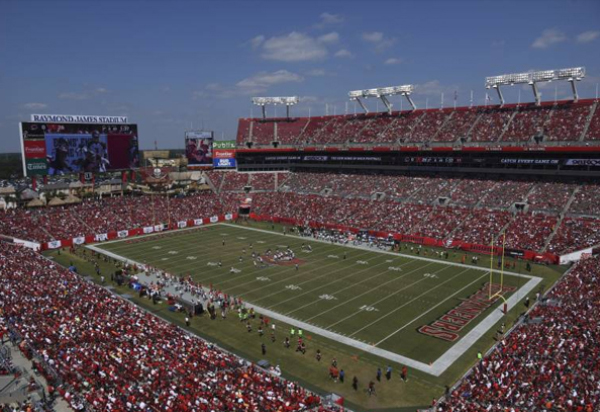 Tom Brady vs Drew Brees is a matchup we will luckily be seeing a lot more often now that TB12 has landed in the NFC South with the Tampa Bay Buccaneers. Heading to the Sunshine State to catch one of the first instalments of this new era of Tampa Bay Buccaneers vs New Orleans Saints rivalry is a great trip idea for Bucs fans or just individuals who want to see two of the QB GOATS go head-to-head. Raymond James Stadium is located right beside the main airport in Tampa providing you with the flexibility to stay right close to the stadium or in downtown Tampa just a few miles away. This will no doubt be one of the hottest tickets, not only for the Saints and Bucs but the entire 2020 NFL season! Start thinking about your New Orleans Saints at Tampa Bay Buccaneers road trip with Elite Sports Tours today!

New Orleans Saints at Tampa Bay Buccaneers Travel Packages
SAINTS MARCH TO MILE HIGH
The New Orleans Saints will be taking the trip to the Mile High City this season to take on the Denver Broncos. Denver is a tremendous destination for a sports weekend trip. The Empower Field at Mile High is located just outside of the downtown core making it just a short cab or Uber from the downtown core which features plenty of amazing value hotel properties. Be sure to head over to the venue early as the team has plenty of great pre-game tailgating set up around the stadium. Also, Denver is one of a handful of four sport cities, so chances are there will be another professional team playing when you are in town! Let our Sports Travel Experts help you plan the perfect New Orleans Saints at Denver Broncos road trip this football season!

New Orleans Saints at Denver Broncos Travel Packages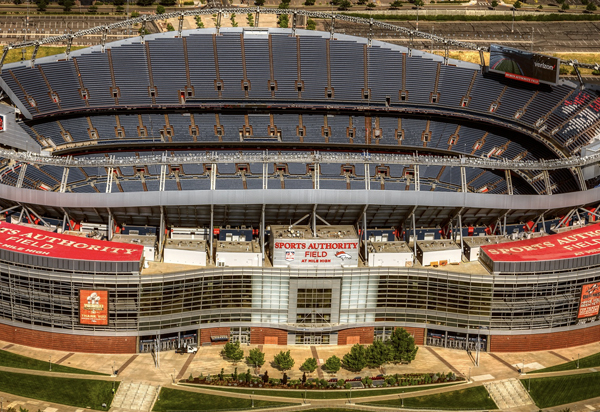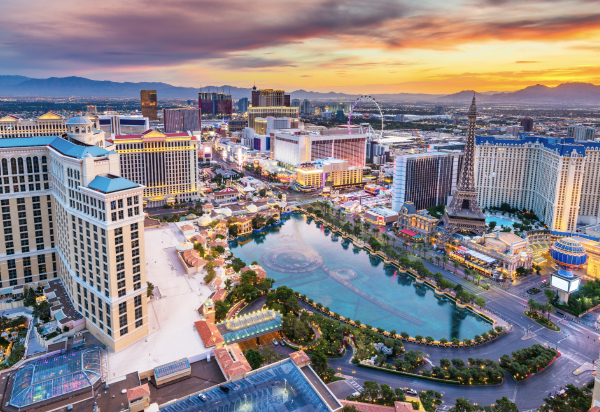 New Orleans Saints fans are blessed with the opportunity to potentially to see a football game in the Sin City during the Las Vegas Raiders season inaugural. The new home of the Las Vegas Raiders, Allegiant Stadium, cost $1.8 billion to build and features retractable side panels that will be able to open up to show off the beautiful Las Vegas strip in the background. With so many great casino and hotel properties located on the Las Vegas strip, weekend trips to watch a Las Vegas Raiders game are going to be electric, especially with Saints fans in town! Be sure to consider a trip up to Vegas to see the Raiders this season as the Saints will likely not return to Las Vegas for at least another four seasons. This is the perfect season to not only cross a new stadium off your bucket list but also experience Sin City first hand!

New Orleans Saints at Las Vegas Raiders Travel Packages
VISIT THE CITY OF BROTHERLY LOVE
The New Orleans Saints will be heading to the City of Brotherly Love to take on the Philadelphia Eagles this season for what is sure to be an electric matchup between two of the NFC's best football teams. Philadelphia Eagles fans are very passionate and love their team which provides fans with a tremendous in game atmosphere at the beautiful Lincoln Financial Field. Both teams will be battling for division titles, which will help make this a tremendous game at the Link. While you're in town depending on the time of year, you might be able to catch a Philadelphia Flyers or Philadelphia 76ers game at Wells Fargo Center! Our Sports Travel Experts can help you plan the perfect New Orleans Saints at Philadelphia Eagles road trip this football season!

New Orleans Saints at Philadelphia Eagles Travel Packages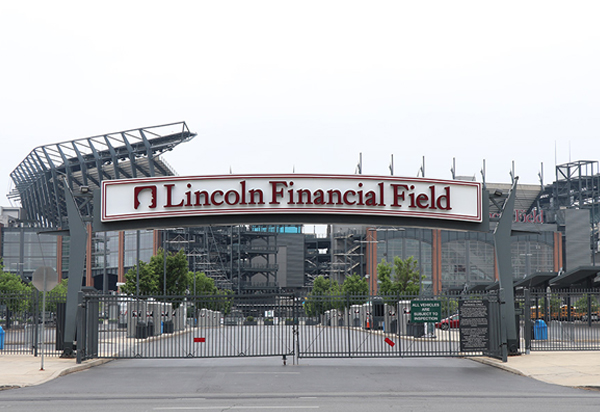 Don't see the game you're looking for? Interested in seeing the New Orleans Saints at Mercedes-Benz Superdome? No problem! Elite Sports Tours has you covered. Whether you want to cross off a new city or stadium off your bucket list or see a football game in NOLA, our Sports Travel Experts can help you plan the perfect New Orleans Saints Travel Package for you and your group! Traveling to an unfamiliar city can be difficult and ultimately impact the entire sports trip. Let the Elite Sports Tours team know what you are looking to do, if there is any other attractions in the city you wish to visit and our staff is here to help you all the way through to ensure you have a great experience!

New Orleans Saints Travel Packages