Best Philadelphia Eagles Road Trips For 2020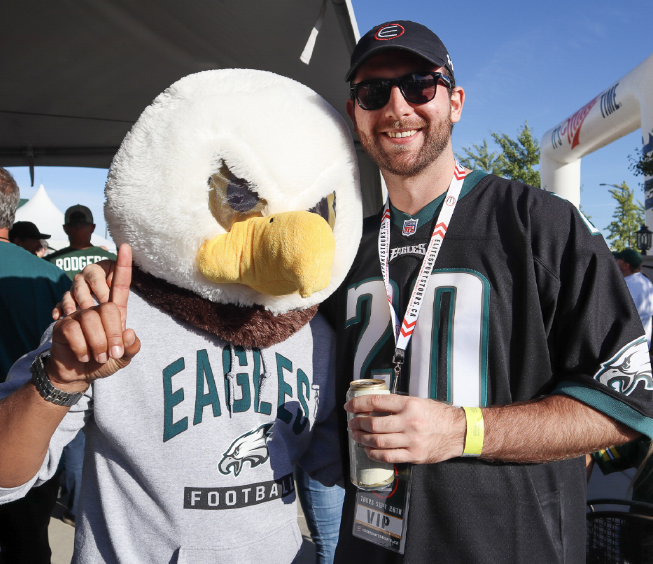 The 2020 NFL Schedule is here and it's time to starting thinking about your annual Philadelphia Eagles football road trip! The Philadelphia Eagles have one of the most passionate fan bases in the NFL that always invade their opponents home stadiums to support their squad! No matter which stadium you are at, if Philadelphia is playing, you can always hear "Fly Eagles Fly" break out at the tailgate or in the stands! Whether you hit the road with your friends, a loved one or by yourself, picking the perfect travel destination is important for a football road trip.

The Philadelphia Eagles play a ton of away games in some awesome destinations this season, making it very difficult to choose what's best for you and your group. That's where Elite Sports Tours is here to help you plan the pefect Philadelphia Eagles Travel Package! Take a look at the Best Philadelphia Eagles Road Trips of 2020!
2020 Philadelphia Eagles Away Opponents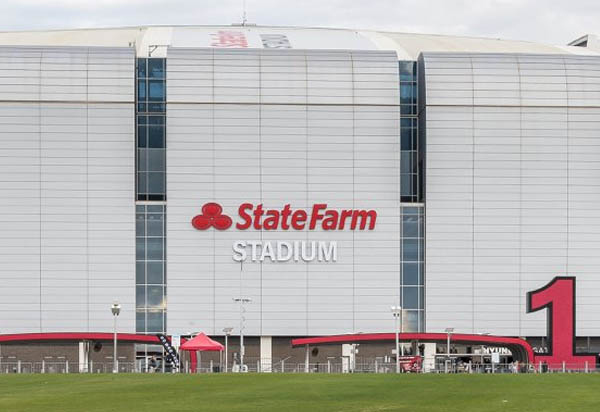 The Philadelphia Eagles will head to Glendale for the first time since 2014 as they take on the Arizona Cardinals on the road. After the blockbuster trade that the Cardinals made to acquire DeAndre Hopkins in the offseason, the Cardinals feature an exciting offence that will sure help create a great game against the super speedy Philadelphia Eagles! Arizona also provides one of the most affordable game day experiences in the NFL, with cheap game tickets and an awesome tailgate. The Battle of the Birds will not only be exciting on the field but it also provides the perfect setup for a great getaway weekend for Philadelphia Eagles fans! Our Sports Travel experts can help you plan the perfect Philadelphia Eagles at Arizona Cardinals travel package this football season!

Philadelphia Eagles at Arizona Cardinals Travel Packages
PHILLY TAKES OVER SANTA CLARA  
The Philadelphia Eagles will be heading to Santa Clara to take on the defending NFC Champions San Francisco 49ers at Levi Stadium. One of the nicest Venues in the NFL, Levi's Stadium is located just 40 minutes outside of downtown San Francisco making it perfect for an off day trip that will provide you with an opportunity to see all that The Golden City has to offer. You will be treated to a hard fought game if you head down to Levi's Stadium as both teams will be battling for positioning in the NFC Playoffs. If you are an Philadelphia Eagles fan you should consider a trip to the Bay Area this season with Elite Sports Tours!

Philadelphia Eagles at San Francisco 49ers Travel Packages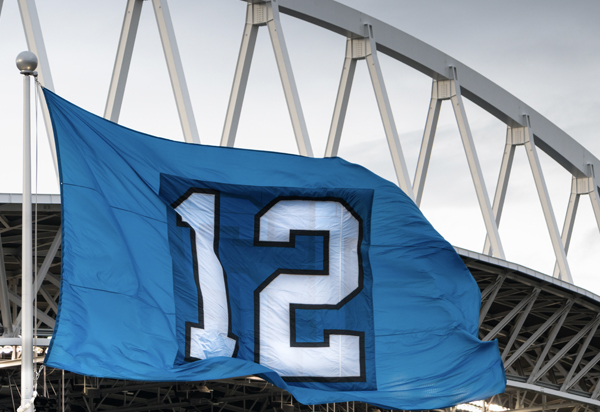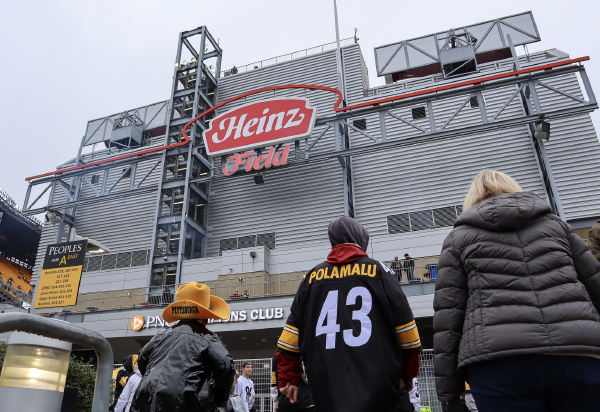 This Battle of Pennsylvania only takes place once every 4 years which makes a trip across the state to Pittsburgh this season a great idea for all Eagles fans from Philly. If you have yet to be to Heinz Field it is a fantastic place to watch a game and one of Elite Sports Tours favourite football stadiums! The atmosphere is intense as Pittsburgh Steelers fans are passionate bunch who love their team. The stadium is in a terrific spot with exceptional views of the Pittsburgh skyline and downtown is just over the river and features many great value hotel properties of your choosing. We also highly recommend grabbing a world famous Primanti Bros sandwhich before the game! Talk to our Sports Travel experts to help you plan the perfect Philadelphia Eagles at Pittsburgh Steelers Travel Package this football season!

Philadelphia Eagles at Pittsburgh Steelers Travel Packages
CROSS LAMBEAU FIELD OFF YOUR BUCKET LIST
The Philadelphia Eagles are heading back to Lambeau Field again and if you didn't get a chance to catch the Thursday Night Football game last season, you can't miss it this year! The Green Bay Packers are the most storied and historic teams in the NFL and Lambeau Field should be on every football fan's bucket list. Green Bay also has a tremendous tailgating experience which is sure to have you pleased, with games, drinks and live music. If you are interested in heading to Green Bay, be sure to book as soon as possible as hotel availability in Green Bay becomes scarce rather quickly. Let Elite Sports Tours plan your perfect Philadelphia Eagles at Green Bay Packers road trip this football season!

Philadelphia Eagles at Green Bay Packers Travel Packages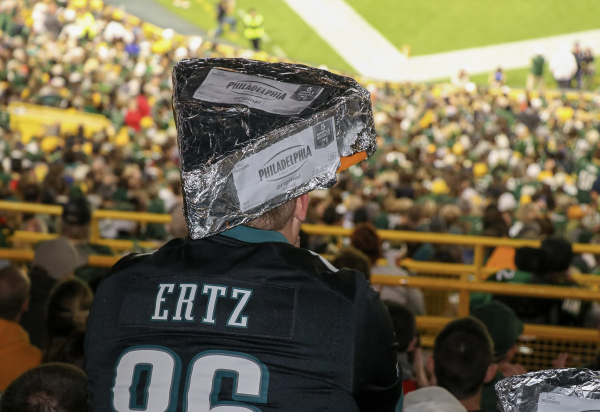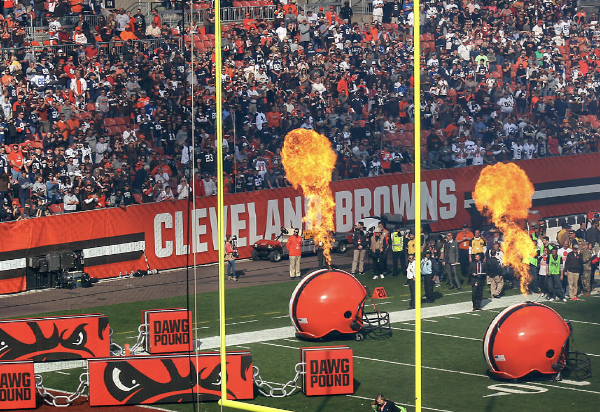 EAGLES VISIT THE DAWG POUND
Cleveland makes the list as it is a drivable distance from Philly making it a quite affordable road trip for Eagles fans from the Philadelphia area. After a dissapointing season, the Cleveland Browns hope to bounce back and have their best season in recent memory. FirstEnergy Stadium is located in the heart of Downtown Cleveland, putting you within close proximity to affordable hotels and incredible restaurants. Cleveland Browns tickets themselves are amongst the more affordable in the NFL, this trip is sure to be cost friendly for you. The Cleveland Browns fans are one of the most passionate and intense fan bases in the entire NFL making the atmosphere inside the stadium memorable. Let our Sports Travel experts help you plan the perfect Philadelpha Eagles at Cleveland Browns road trip with Elite Sports Tours!

Philadelphia Eagles at Cleveland Browns Travel Packages
Don't see the game you're looking for? Interested in seeing the Philadelphia Eagles at Lincoln Financial Field? No problem! Elite Sports Tours has you covered. Whether you want to cross off a new city or stadium off your bucket list or see a football game in Philly, our Sports Travel Experts can help you plan the perfect Philadelphia Eagles Travel Package for you and your group! Traveling to an unfamiliar city can be difficult and ultimately impact the entire sports trip. Let the Elite Sports Tours team know what you are looking to do, if there is any other attractions in the city you wish to visit and our staff is here to help you all the way through to ensure you have a great experience!

Philadelphia Eagles Travel Packages