Things to Do in Las Vegas - The Hoover Dam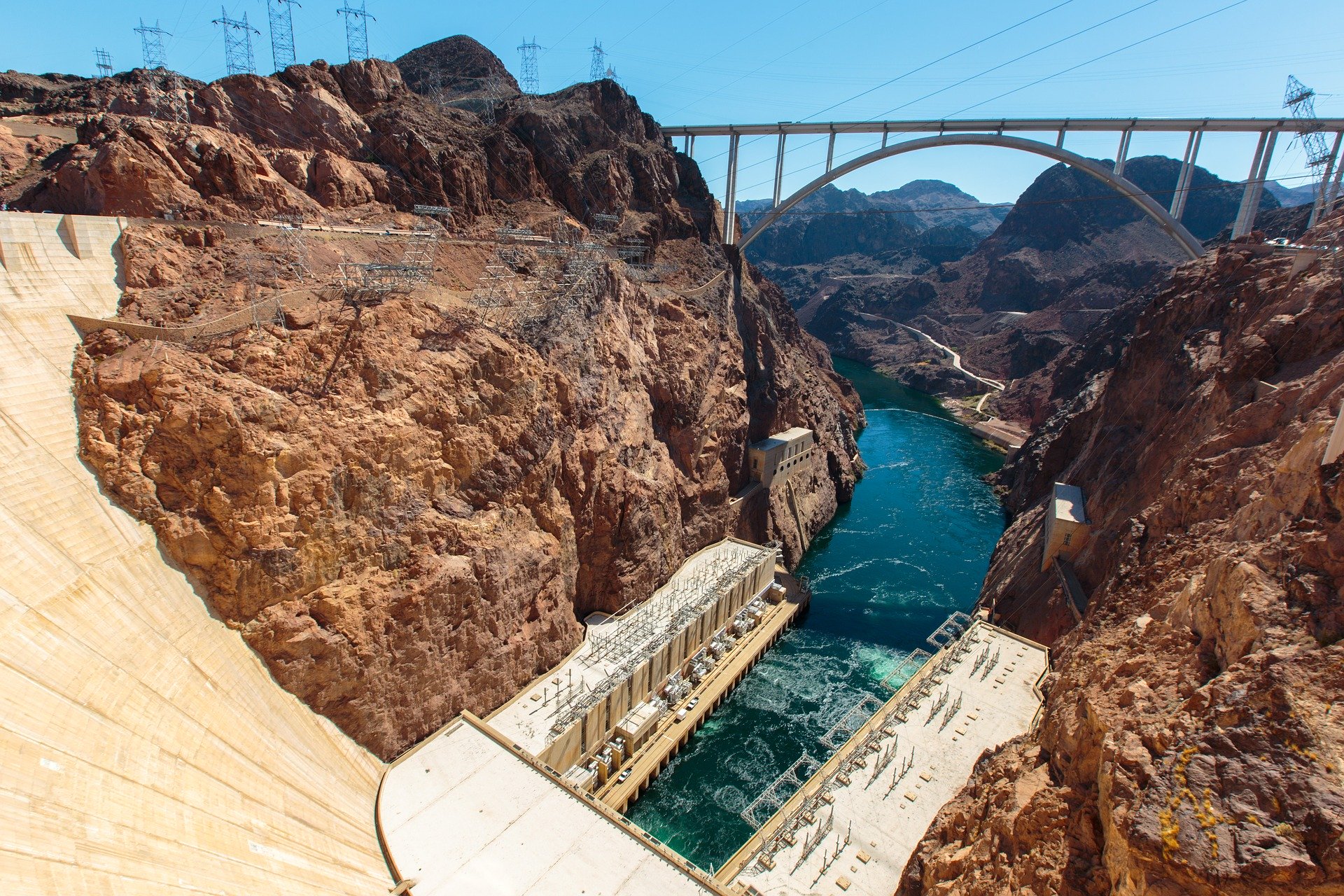 The Hoover Dam is the largest reservoir in the United States. The dam is located right by a small town called Boulder City which was constructed for the individuals who were tasked with building the dam. The Hoover Dam is approximately 30 miles from the Las Vegas Strip making it a must visit when you are in Las Vegas. The dam was built in 1936 and has become one of America's most popular tourist attractions over the years drawing in over 1 million tourists per year to visit the beauty of the dam.
The Hoover Dam stands at an astonishing 726 feet tall and is 660 feet wider. The damn combines as a reservoir for Lake Mead as well as a power station that provides power to the States of Nevada, Arizona as well as California. The Hoover Dam was listed on the National Register of Historic Places in 1981, followed by being recognized as a National Civil Engineering Landmark in 1984 and then was also designated a National Historic Landmark in 1985.
The Bureau of Reclamation offers three different types of tours for you to choose from: a Self-Guided Visitor Center Tour, where you can see a 360 degree view from the observation deck. Guided Power Plant Tour where you get all that's offered in the Self-Guided along with a visit to the original construction tunnels, feel the vibration created by the water rushing through pipes and see 8 of the generators. The final tour option is the Guided Dam Tour, you get all the benefits of the first two packages along with historic tunnel tours and a ride in the original elevator to the top of the Hoover Dam, and walk through the inspection tunnels at the center of the dam and you get to view the Colorado River from the inspection ventilation shaft.

When considering things to do in Las Vegas, visit the Hoover Dam! Always a popular destination for sports fans traveling to Las Vegas for a Vegas Golden Knights game at T-Mobile Arena or a Las Vegas Raiders game at Allegiant Stadium!
Things to do in Las Vegas?