Things to Do in Montreal - Notre-Dame Basilica of Montreal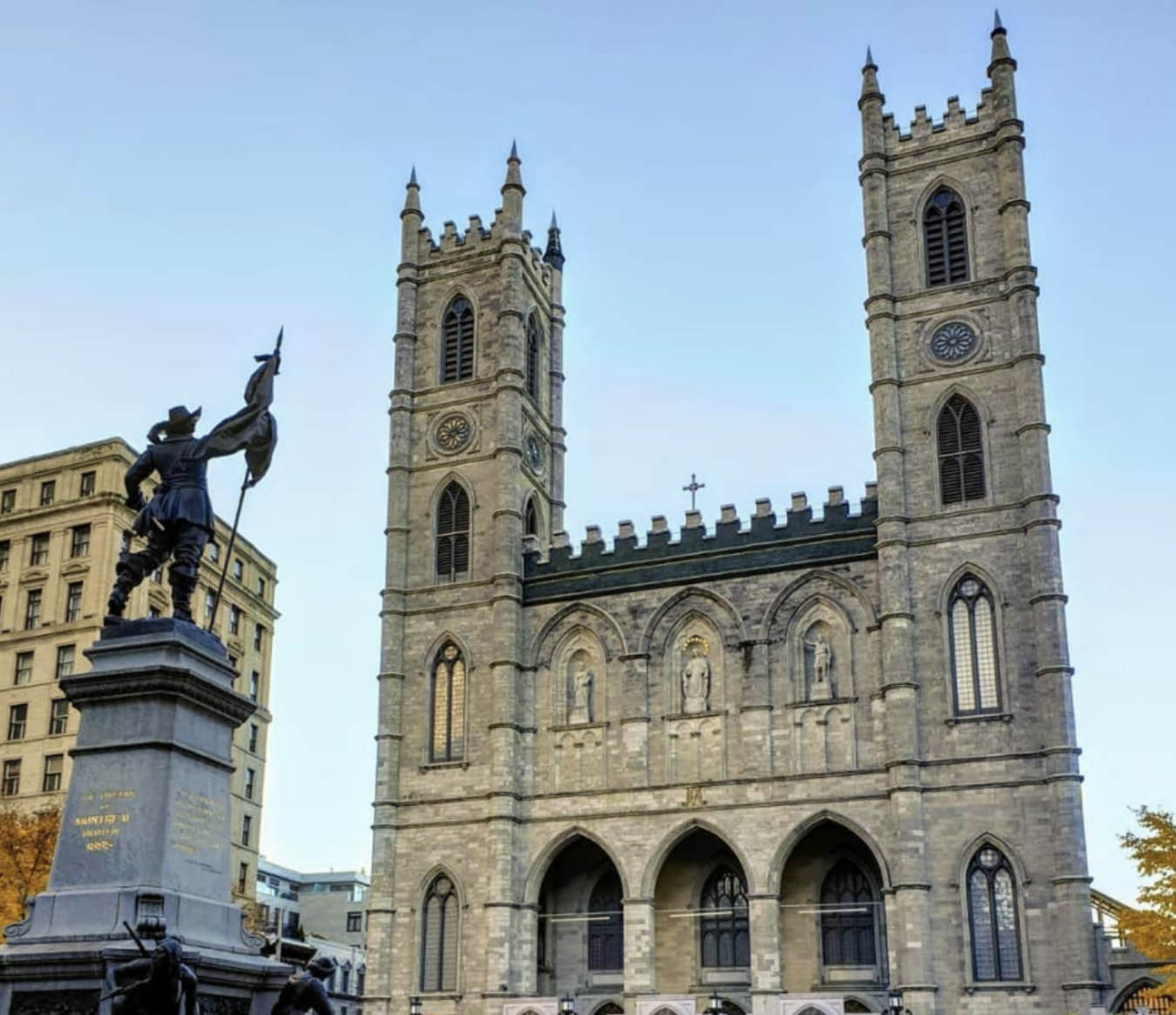 Notre-Dame Basilica of Montreal is located in Old Montreal and is one of the most historic buildings in Montreal. Notre-Dame Basilica was built in 1823 and has been preserved to its original form to current day. The church is filled with beautiful stained glass windows, wood carvings and a pipe organ that was built in 1891 and features 7000 pipes. Notre-Dame Basilica draws over 11 million tourists to its doors per year, making it one of the most visited landmarks in not only Montreal but in all of Canada.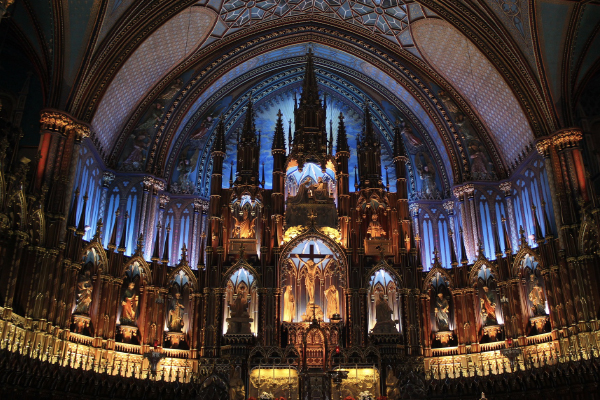 Notre-Dame Basilica is built out of mostly stone and has dimensions of 259 ft long, 151 ft wide and 200 ft tall. Which makes it truly a remarkable building considering it dates back to the 1800's. Notre-Dame Basilica of Montreal was recognized as a National Historic Site of Canada in 1989. The church is almost as visited as the world famous Notre-Dame de Paris which draws in 12 million visitors per year.
The church is accessible to the public to have a self-tour, though they are charged admission unless you are attending a mass. Notre-Dame Basilica also runs a light and sound, that is available twice a day from Tuesday through Sunday. The shows run roughly 45 minutes and cost $24.50 for Adults, $22.20 for seniors and $14.80 for children. With Notre-Dame Basilica located right in the heart of Old Montreal the basilica is a must visit while you are in Montreal.
Things to do in Montreal?