Where To Eat In Boston - Cheers Restaurant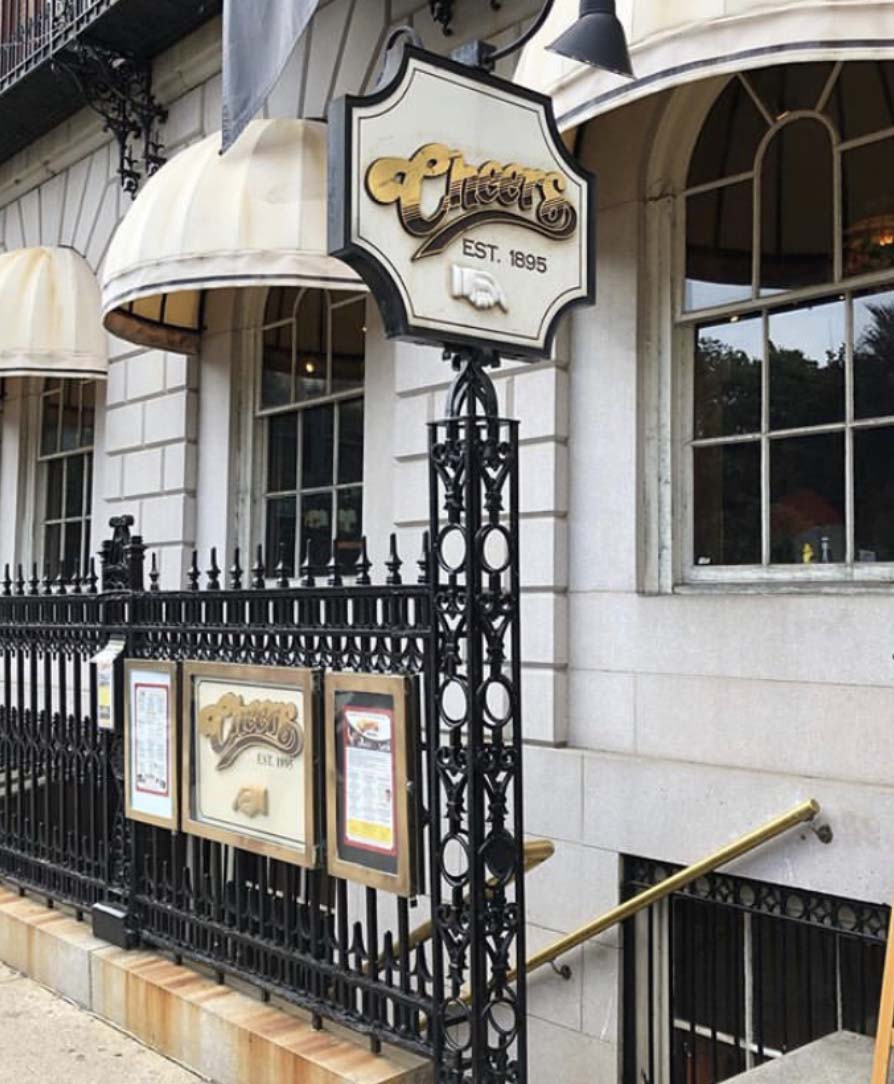 For fans of the TV show especially, Cheers is a must see when in Boston! Cheers now actually has two locations, but you can find the original Boston pub that inspired the show on Beacon Hill! Founded in 1969 as the Bull & Finch Pub, Cheers on Beacon Hill was immediately beloved by Boston locals and by critics alike for having such an intimate setting which truly made the pub feel like your friendly, neighborhood bar!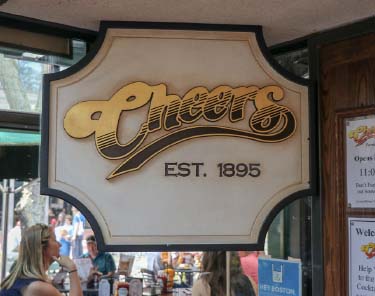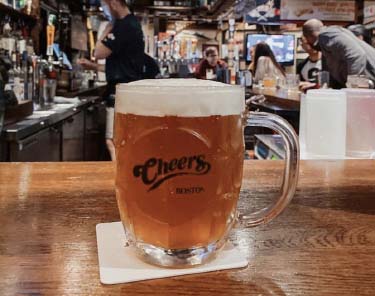 In 2001, Cheers Faneuil Hall was opened in order to recreate the bar as it appeared in the show itself, giving fans the chance to visit the set exactly as they remembered seeing it on television! This location boasts memorabilia of its own, with Sam's Red Sox jacket, Cliffie's mailman suit and other items from the show calling this restaurant home! Beyond the memorabilia, this location offers a café, a patio, two bars, and a retail shop! Located just outside the front door, this shop is full of souvenirs, perfect for the Cheers fanatic in your life. With Cheers Faneuil Hall being only a 15 minute walk or a short subway ride away from TD Garden, you can absolutely stop in and check out this iconic pub before a Boston Celtics or Boston Bruins game !
Visitors to Boston enjoy both Cheers locations for their fun and casual atmosphere. The menu offers a number of burgers and sandwiches, as well as New England staples such as chowders, and other seafood items. Specials are prepared daily based on what is available locally in New England, so depending on when you go, you may have access to some other delicious food options! The bars offer cocktails, wines and 10 draft beers. Partner that with live entertainment on Friday and Saturday nights throughout select times of the year, and Cheers is a great place to have a good time.
When considering where to eat in Boston try Cheers in Becon Hill or Faneuil Hall! A great spot to visit when traveling for a Boston Bruins, Boston Celtics, Boston Red Sox or New England Patriots game! Always a popular destination for sports fans traveling to Boston!