Where To Eat In Boston - The Barking Crab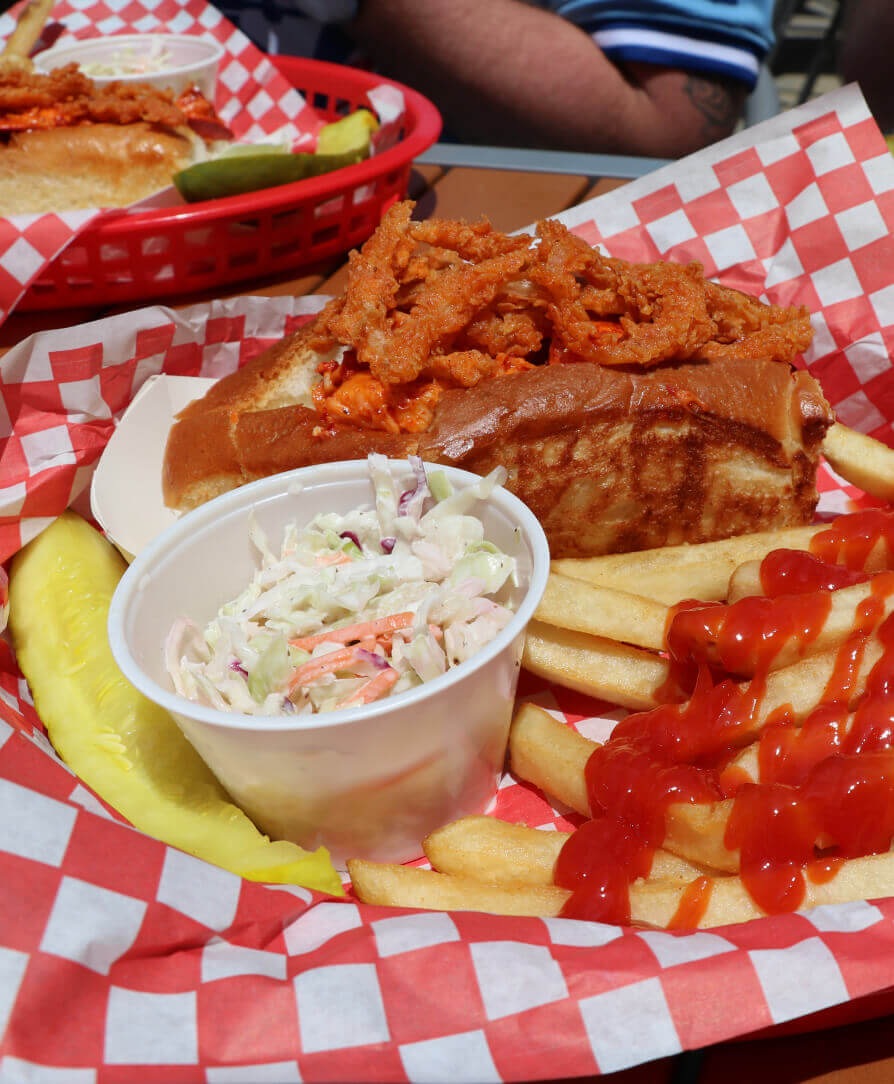 No restaurant in the world may hold as much lore in the Elite Sports Tours offices as The Barking Crab. Known for its fresh seafood, The Barking Crab has become one of Boston's most beloved meeting and eating spots. Every time Elite Sports Tours is in Boston, one of the first things that we plan is our visit to The Barking Crab!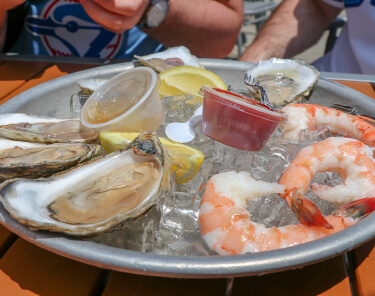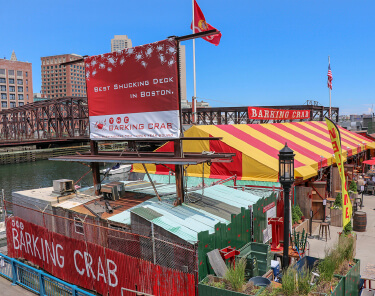 The Barking Crab first opened in 1994 strictly as an outdoor, summer restaurant and that feel has not been lost with time. The restaurant itself sits in a tent, jam packed with novelty fishing items. It's amazing atmosphere and food led to immediate success and the restaurant spread into the Neptune Lobster and Seafood Market. With a cozy, wood-burning stove to keep its guests warm during those cold Boston winters, it's clear why The Barking Crab has become a true city landmark all-year-round. Did we mention that they have Twisted Tea on tap? If you're a seafood lover in town for Boston Bruins, Boston Red Sox, Boston Celtics or a New England Patriots game, The Barking Crab is a must!
The Barking Crab is located on Boston's historic Fort Point Channel at the gateway to the Seaport District, so it is very easy to get to and you really have no excuse not to go. If you are a lover of seafood you will not be disappointed by The Barking Crab. Do yourself a favor and just go. We highly suggest grabbing either their famous Lobster Roll or Crab Roll!
When considering where to eat in Boston try The Barking Crab! If you're a sports fan who is in town for a Boston Bruins, Boston Celtics, Boston Red Sox or New England Patriots game and looking for your seafood fix, The Barking Crab is the place for you!