Where to Eat In Detroit - Slows Bar BQ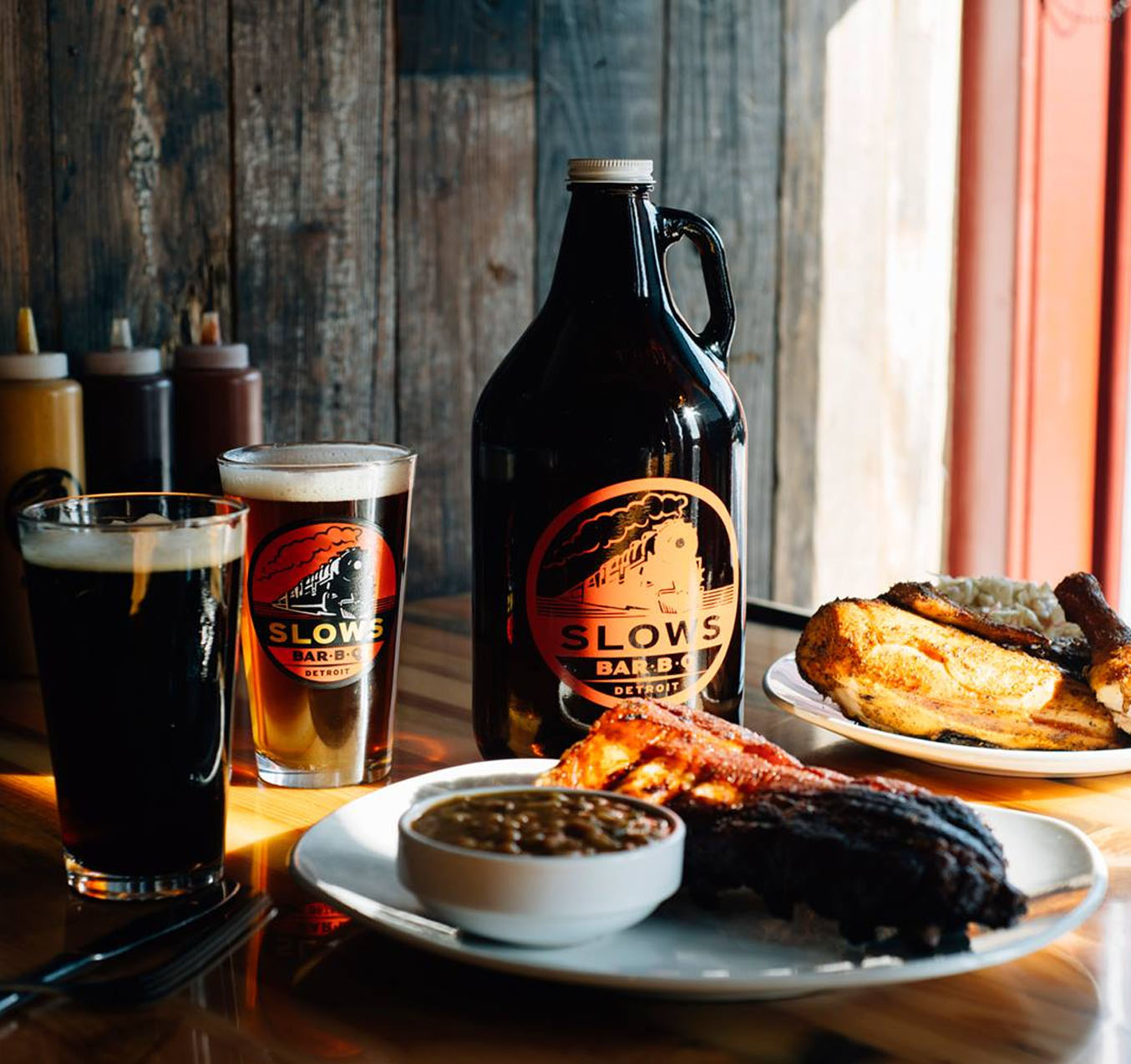 If you're a fan of slow cooked meats and craft beer then Slows Bar BQ is the place for you. Now a barbecue restaurant chain with additional locations throughout Michigan in Grand Rapids and Pontiac, it all began for Slows in Corktown, a neighborhood in downtown Detroit known for being trendy and youthful. Just over a five minute drive from the homes of the Detroit Lions, the Detroit Red Wings, the Detroit Pistons and the Detroit Tigers alike, Slows Bar BQ couldn't be in a better spot! This cozy, rustic food spot has been serving Detroit's best barbecue since 2005!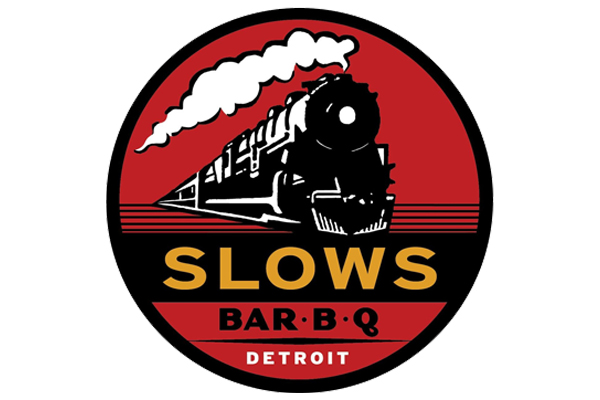 Slows Bar BQ is no stranger to press. This beloved BBQ joint has appeared on multiple Travel Channel shows, including Man v. Food and Adam Richman's Best Sandwich in America. One of the most popular menu items at Slows is their "Yardbird", a sandwich consisting of pulled chicken breast marinated in mustard, served with mushrooms, cheddar and applewood bacon served inside of a poppy-seed bun. Adam Richman selected this sandwich to compete in his Best Sandwich in America show where it ranked as the best sandwich in the Great Lakes but ultimately finished second overall in the inaugural season of the show. Another notable sandwich at Slows Bar BQ is their "Triple Threat Pork" sandwich. This whopping 1-pound sandwich is made with applewood-smoked bacon, pulled pork and grilled ham served on a poppy-seed bun. Staying away from their sandwiches, the Texas Style Beef Brisket is a must try. This certified angus beef brisket is dry rubbed and smoked heavy before being sliced thin to order.
The hearty sides at Slows Bar BQ may steal the show however! Their Mac n Cheese is among the best that we've ever had and if you were only going to eat one thing at Slows, we may recommend this side. Adam Richman included Slows Bar BQ's Mac n Cheese in his list of "5 Meals Not to be Missed Around the U.S.", a segment for The Today Show on NBC. Food and Wine magazine even named it as one of the "Top 10 Mac n Cheese's in America". Stop by and try the amazing food at Slows Bar BQ for yourself to see what has all of the food experts buzzing!

When considering where to eat in Detroit try Slows Bar B Q! Always a popular destination for sports fans traveling to Detroit for a Detroit Red Wings or Detroit Pistons game at Little Caesars Arena or a Detroit Lions game!