Best Houston Texans Road Trips For 2020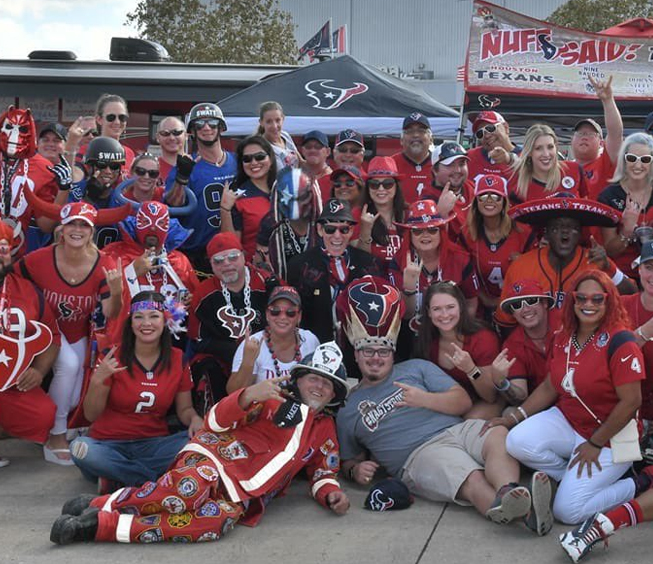 The 2020 NFL Schedule is here and it's time to starting thinking about your annual Houston Texans football road trip! It's an exciting time to be a Texans fans with Deshaun Watson emerging as an elite quarterback and JJ Watt leading the charge on defence! Whether you hit the road with your friends, a loved one or by yourself, picking the perfect travel destination is important for a football road trip.

The Houston Texans play a ton of away games in some awesome destinations this season, making it very difficult to choose what's best for you and your group. That's where Elite Sports Tours is here to help you plan the pefect Houston Texans Travel Package! Take a look at the best Houston Texans Road Trips of 2020!
2020 Houston Texans Away Opponents
NFL SEASON OPENER VS THE CHAMPS
The Houston Texans will be heading up to Kansas City to face off against the defending Super Bowl Champions for the season opener on Thursday, September 10th. Arrowhead Stadium is considered by many to have one of if not the best atmospheres in all of football. The stadium actually has the world record for loudest stadium ever recorded. When heading to a Chiefs game you have to head to the venue early to take in some of the best tailgating in the league as Chiefs fans set up in the parking lots surrounding the stadium with some of mouthwatering Kansas City-style BBQ! In terms of hotel accommodations, you can either stay in Downtown Kansas City and make the 20 minute commute out to the game or pick one of the many hotel properties near the Truman Sports Complex. One thing for sure you will be treated to a great game as the Texans will be looking for revenge on their loss to the Chiefs in the Divisional round of last year's playoffs.
If you are a Houston Texans fan and have yet to see your team play their division rivals in Nashville, this is the season to do it! Both the Texans and Tennessee Titans are playoff contenders and will have a ton of playoff implications. Outside of the game, Nashville is one of the most visited cities in the USA due to its vibrant bar and live music scene. Known as the Music City, Nashville is home to the world famous Broadway strip which features an abundance of live music in amazing honky tonk bars every step you take. Nissan Stadium is located just across the river of downtown, making it within walking distance to many great hotel properties as well as all the fun that the downtown core has to offer. The Titans also have one of the better tailgate scenes in the league, therefore be sure to show up early enough to get some southern BBQ and cold beers before kickoff!

Houston Texans at Tennessee Titans Travel Packages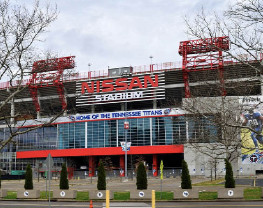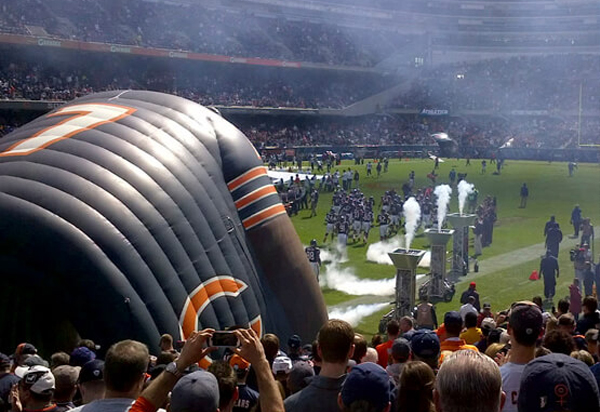 TEXANS INVADE THE WINDY CITY
Houston will be taking a trip up to the Windy City this season to take on the Chicago Bears. With so much history surrounding the team and the Soilder Field this is an awesome destination for a football road trip! Soldier Field is one of the best places to catch a NFL game and is located right along the coast of Lake Michigan just south of the downtown core of Chicago. It's very easily accessible by transit or driving. We highly suggest staying at Chicago's Magnificent Mile, which provides tremendous hotel properties located right in the heart of the city. Whether you want to take in vibrant art scene, take in an additional sporting events or try a deep dish pizza, there's no shortage of things to do on your off day or with your free time in Chicago!

Houston Texans at Chicago Bears Travel Packages
CROSS HEINZ FIELD OFF YOUR BUCKET LIST
Pittsburgh is one of the more historic and successful franchises which has helped make it a very popular destination for traveling NFL fans. Heinz Field is one of the best stadiums in the league and features a breathtaking views of the Pittsburgh skyline and Roberto Clemente Bridge in the background. The Pittsburgh Steelers will be looking to rebound from a let down of a season year, which will sure make for a great game between these two teams. Downtown Pittsburgh features some great value hotel properties that are just a short walk from Heinz Field and plenty of attractions in Pittsburgh. While you are in Pittsburgh you need to make your way to Primanti Bros and get one of their world famous deli sandwiches! Experience Heinz Field and see the swinging "Terrible Towels" and hear "Renegade" blast through out the stadium!

Houston Texans at Pittsburgh Steelers Travel Package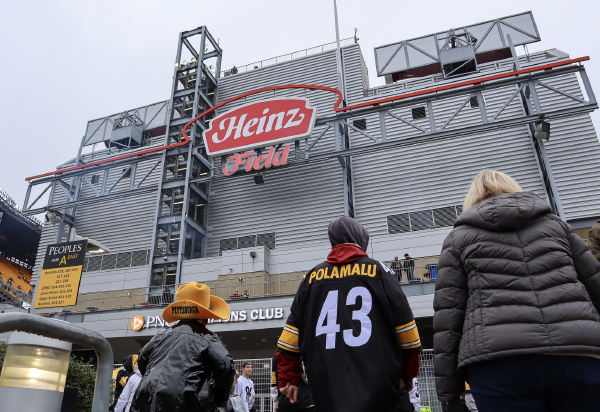 Don't see the game you're looking for? Interested in seeing the Houston Texans at NRG Stadium? No problem! Elite Sports Tours has you covered. Whether you want to cross off a new city or stadium off your bucket list or see a football game in the Lone Star State, our Sports Travel Experts can help you plan the perfect Houston Texans Travel Package for you and your group! Traveling to an unfamiliar city can be difficult and ultimately impact the entire sports trip. Let the Elite Sports Tours team know what you are looking to do, if there is any other attractions in the city you wish to visit and our staff is here to help you all the way through to ensure you have a great experience!

Houston Texans Travel Packages Travel Packages