Best New England Patriots Road Trips For 2020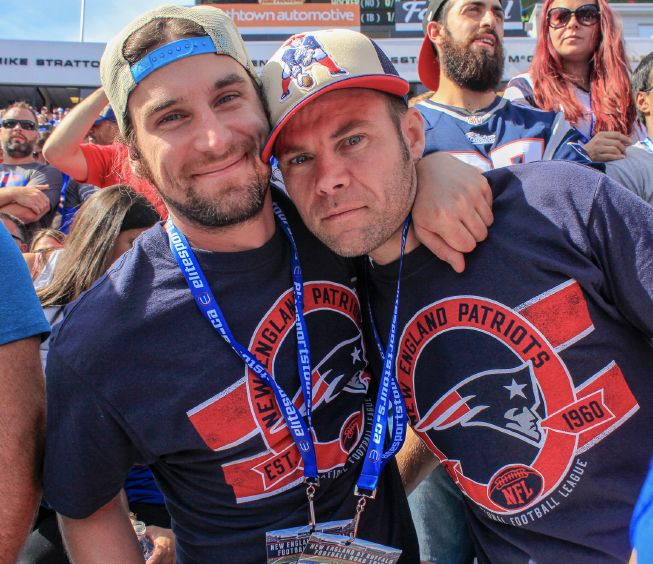 The 2020 NFL Schedule is here and it's time to starting thinking about your annual New England Patriots football road trip! Life without Tom Brady has begun for Patriots fans as their franchise quarterback and superstart tight end Rob Gronkowski have taken their talents to Tampa Bay. But as we know, Patriots fans love when the "haters hate" and doubt New England. They will no doubt look to use this as motivation for their seventh Super Bowl Title. Whether you hit the road with your friends, a loved one or by yourself, picking the perfect travel destination is important for a football road trip.

The New England Patriots play a ton of away games in some awesome destinations this season, making it very difficult to choose what's best for you and your group. That's where Elite Sports Tours is here to help you plan the pefect New England Patriots Travel Package! Take a look at the Best New England Patriots Road Trips of 2020!
2020 New England Patriots Away Opponents
PATRIOTS VS THE DEFENDING CHAMPS 
The New England Patriots will head to Arrowhead Stadium this season to take on the defending Super Bowl Champions. Kansas City is known as a great place to watch football with one of loudest in stadiums the league making for a terrific in game environment. The Chiefs also have one of the best tailgate scenes in the league with mouthwatering BBQ food and overall good times. While staying in KC, you can either stay at the stadium district or you can say in Downtown Kansas City and make the 15 minute commute to Arrowhead. See the most storied franchise in the Super Bowl Era take on the defending champions at one of the best stadiums in the NFL! Let Elite Sports Tours help you plan the perfect New England Patriots at Kansas City Chiefs Travel Package this football season!

New England Patriots at Kansas City Chiefs Travel Packages
A rematch of Super Bowl XLIX will be taking place this season in CenturyLink Field, for New England Patriots fans who have yet to get out to experience the 12s, this year is the perfect time to do it! CenturyLink is one of the loudest venues in the entire league which provides for an incredible atmosphere throughout the game. Outside of what will be a tremendous game, the Seattle area features some great local cuisine and hotel options which will make for a great trip. Although both teams rosters look very different, both team's haven't forgotten Super Bowl XLIX. Head to Seattle and see the first game between the Pats and Seahawks since the infamous Malcom Butler interception!

New England Patrios at Seattle Seahawks Travel Packages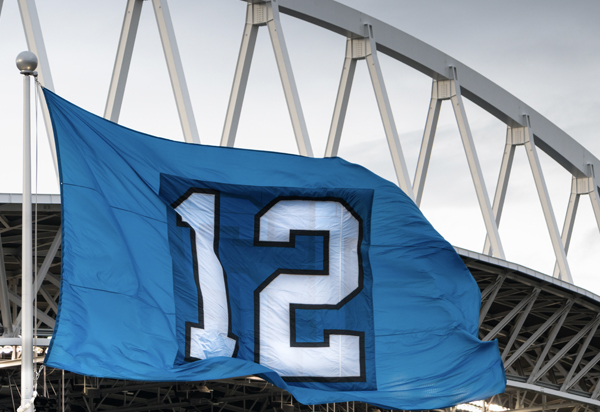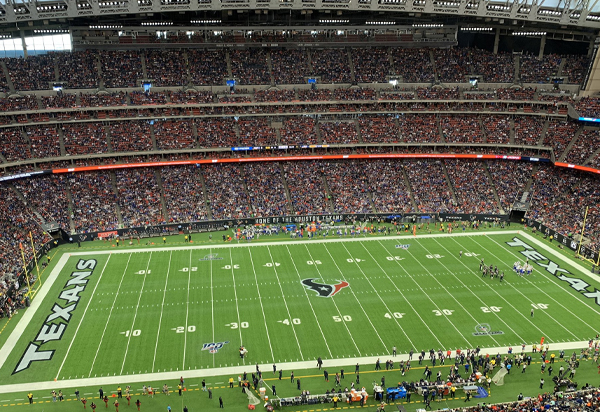 A great way to escape the cold of the northeast is to head down to he Lone Star State to see the Houston Texans and New England Patriots live. You are sure to see a great game as both teams will be battling to return to the postseason. Houston is home to some of the best barbecue that Texas has to offer! There are plenty of great hotel options in downtown Houston that provide great value during Texans games and that are close to amazing restaurants. This is a great opportunity for New England Patriots fans to head back to where their team pulled off one of the greatest comebacks in sports history during Super Bowl LI!

New England Patriots at Houston Texans Travel Packages
Another Super Bowl rematch, this one from Super Bowl LIII which was a defensive battle and a 13-3 win for the New England Patriots. This will be the first game played between one another since the Super Bowl game in 2019. The game will be played in the Los Angeles Rams brand new stadium SoFi Stadium, which will be one of the nicest venues in the world once completed. To make a trip to LA even better you will be able to bring the swimsuits and t-shirts while leaving your winter clothing in the north. There is so much culture and attractions for you to see in Los Angeles this season so be sure to ask an Elite Sports Tours Representative about a package to see the Super Bowl Rematch!

New England Patriots at Los Angeles Rams Travel Packages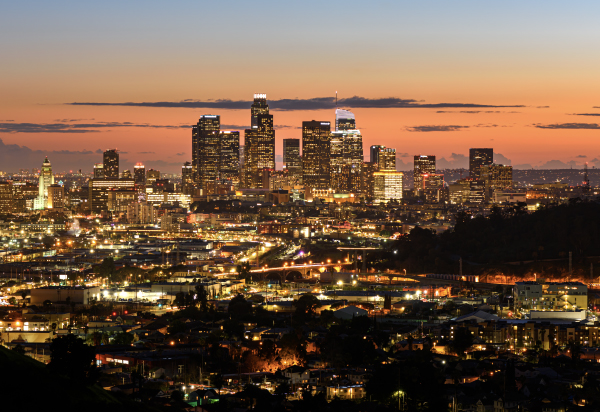 Are you a New England Patriots fan from the Greater Toronto Area? Do you want to take on the Bills Mafia ? Elite Sports Tours has you covered!

Elite Sports Tours sends thousands of football fans down every season to see the Buffalo Bills play live at New Era Field! Travel with other fans and experience an NFL game day first hand! All you have to do is show up in the morning and our staff takes care of the entire day! You can join our bus with as little as 1 person or an entire group! Travel packages includes round trip bus transportation, lower bowl ticket and pre-game tailgate party!

The New England Patriots are always one of the most popular bus tours of the Buffalo Bills season and spots fill up fast! We highly suggest getting you and your group to book early before you miss out on this epic rivalry road trip to Buffalo! Get notified when our New England Patriots at Buffalo Bills Bus Tour goes on sale!