Where To in Dallas - Twisted Root Burger Co.
Flip flops and baseball caps are welcomed at this 'come as you are' burger joint! Have a seat by the bar or on the patio where you can enjoy your custom made burger. After opening in 2006, Twisted Root Burger Co. became popular in their local community. So popular, in fact, that they made it onto the popular Food Network TV show: Diners, Drive-Ins and Dives, hosted by Guy Fieri. Since then, Twisted Root has been a dining destination in Dallas. Although the business has seen tremendous growth, owners & operators Jason and Quincy have remained down-to-earth with their sense of humor and their approach to using high-quality, fresh ingredients in a casual atmosphere. There's a Twisted Roots located in the DFW Airport, giving you ZERO excuse not to experience these juicy burgers!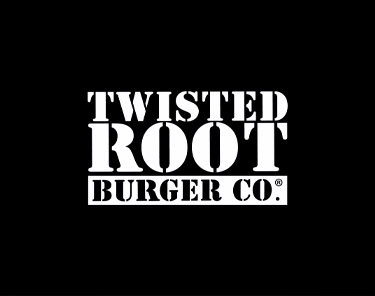 The Twisted Root Burger Co. does burgers the right way! You can still find chefs Jason and Quincy in the back preparing your burgers, using ½ pound beef patties (which are about twice the size of your average burger), buns baked locally, as well as housemade toppings and condiments. Try any one of the delicious homemade custard shakes (which you can get spiked) that come in 14 different flavors, they go great with a tray of their Twisted Cheese Fries! With locations across the entire DFW area, you can hit up Twisted Root before a Dallas Cowboys, Texas Rangers, Dallas Mavericks or Dallas Stars game!

Twisted Root Burger offers an atmosphere that would be surprising considering the types of burgers they're serving up. Once you sink your teeth into one of their burgers, you'll understand why they've become a staple in not just the Dallas-Fort Worth area, but across all of North Texas!

When considering where to eat in Dallas try Twisted Burger! Always a popular destination for sports fans traveling to Dallas to see a Dallas Stars or Dallas Mavericks game at American Airlines Center!