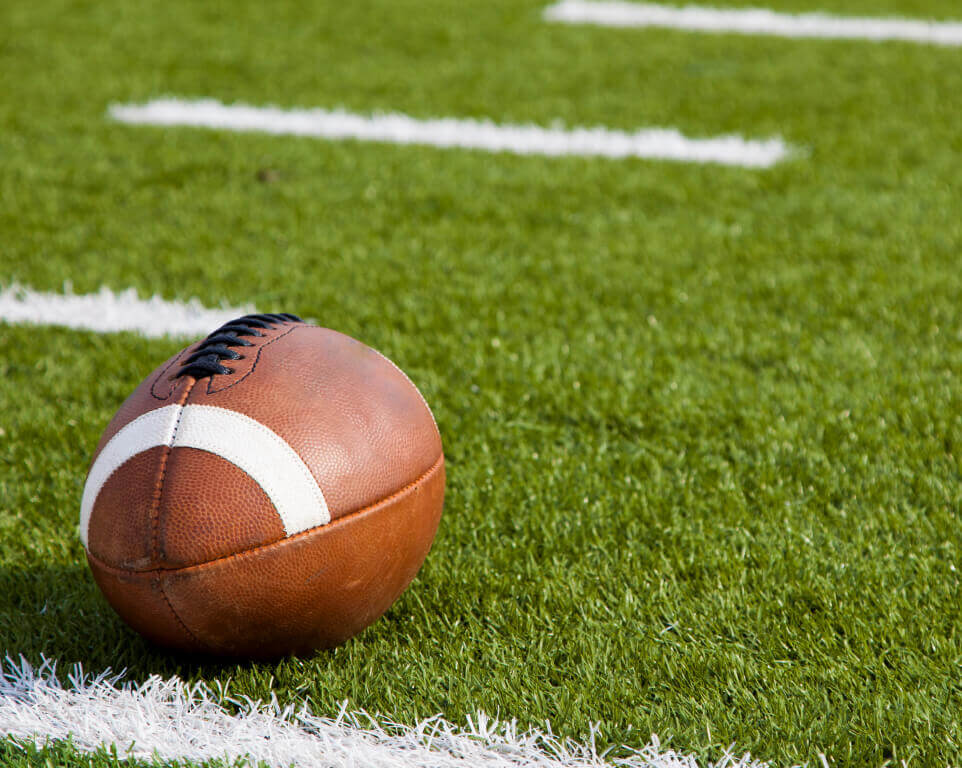 Where do the Kansas City Chiefs play football?

Arrowhead Stadium
Arrowhead Stadium is a multi-purpose stadium located in Kansas City, Missouri and is the home of the Kansas City Chiefs of the National Football League. It is part of the Truman Sports Complex with adjacent Kauffman Stadium, the home of the Kansas City Royals of Major League Baseball (MLB). Arrowhead Stadium has a seating capacity of 76,416, making it the 27th largest stadium in the United States and the sixth largest stadium in the NFL. On September 29, 2014 in a Monday Night Football game against the New England Patriots, Chiefs fans in Arrowhead Stadium set a set a Guinness World Record for the loudest stadium hitting 142.2 decibels.

Uncovering the Home of the Kansas City Chiefs: Where do the Kansas City Chiefs Play?
Welcome to the ultimate guide on uncovering the home of the Kansas City Chiefs, one of the most iconic football teams in the world. For die-hard fans and casual spectators alike, exploring the stadium where their favorite team plays is a thrilling experience. From the deafening roar of the crowd to the electric atmosphere that fills the air, Arrowhead Stadium is a sacred ground for football enthusiasts. In this comprehensive guide, we will take you on a journey to unearth the hidden gems and insider tips on locating this legendary stadium. Whether you're planning a visit to cheer on the Chiefs or simply curious about the history and architecture of the venue, we've got you covered. So, grab your jersey, put on your game face, and prepare to delve into the heart of Arrowhead Stadium, where football dreams come to life. Let's get started!

Kansas City Chiefs Travel Packages
History and significance of the Kansas City Chiefs' stadium
Arrowhead Stadium holds a special place in the hearts of Kansas City Chiefs fans. The stadium was built in 1972 and has since become an iconic symbol of the team and the city. Originally named "Kansas City Stadium," it was renamed Arrowhead Stadium in 1991, paying homage to the Native American heritage of the area. The stadium has witnessed countless memorable moments, from thrilling victories to heart-wrenching defeats, and has been the home of some of the greatest players in NFL history.
The significance of Arrowhead Stadium goes beyond its role as the Chiefs' home turf. It has also played host to numerous concerts, international soccer matches, and other sporting events. The stadium's capacity of over 76,000 seats makes it one of the largest in the NFL, ensuring an unforgettable experience for fans and visitors alike.
Location of the Chiefs' stadium in Kansas City
Arrowhead Stadium is located in the Truman Sports Complex, which is situated in the eastern part of Kansas City, Missouri. The stadium's address is 1 Arrowhead Dr, Kansas City, MO 64129. Its strategic location allows for easy access from various parts of the city and surrounding areas. Whether you're coming from downtown Kansas City or traveling from out of town, there are several transportation options available to get you to the stadium.
Getting to the stadium - transportation options and directions
Traveling to Arrowhead Stadium can be an exciting adventure in itself. Depending on your preferences and convenience, you can choose from a variety of transportation options. If you're flying into Kansas City, Kansas City International Airport (MCI) is the closest airport to the stadium. From there, you can rent a car, take a taxi, or use ride-sharing services to reach your destination.
For those who prefer public transportation, Kansas City's Metro bus system offers routes that pass near the stadium. Additionally, the Kansas City Streetcar provides a convenient way to travel within the downtown area, with connections to other modes of transportation.
If you're driving to the stadium, it's important to plan your route in advance to avoid traffic congestion on game days. The stadium is easily accessible from major highways, including I-70 and I-435. Parking around the stadium is available, but it can fill up quickly, so it's advisable to arrive early or consider alternative parking options.
Parking options and tips for game day
Parking at Arrowhead Stadium can be a challenge, especially on game days when thousands of fans flock to the venue. However, with a little planning and preparation, you can find suitable parking and make your game day experience hassle-free.
The stadium offers several parking lots, labeled A to F, which are designated for different ticket holders. Lot A is reserved for Season Ticket Holders, while Lot F is for general parking. It's recommended to purchase a parking pass in advance, as it guarantees a spot and saves you time searching for parking on game day.
Another option to consider is off-site parking. Many local businesses and establishments near the stadium offer parking spaces for a fee. These off-site parking options often provide shuttle services to and from the stadium, making transportation more convenient.
To make the most of your parking experience, it's important to arrive early. This not only ensures you find a good parking spot, but also allows you to explore the tailgating scene, a cherished tradition among Chiefs fans. Tailgating involves setting up grills, enjoying food and drinks, and socializing with fellow fans before the game. It's an excellent way to soak up the pre-game atmosphere and connect with the Chiefs community.
Stadium amenities and facilities
Arrowhead Stadium offers a wide range of amenities and facilities to enhance the fan experience. From food and beverage options to accessibility services, the stadium is designed to cater to the needs of all visitors.
Food lovers will be delighted by the variety of dining options available. From classic stadium fare like hot dogs and nachos to local Kansas City barbecue and international cuisines, there's something to satisfy every craving. The stadium also offers vegetarian and gluten-free options, ensuring that dietary preferences are taken into consideration.
For those with accessibility needs, Arrowhead Stadium provides accessible seating, restrooms, and parking. The stadium is equipped with elevators and ramps to ensure easy access for individuals with mobility challenges. It's advisable to contact the stadium in advance to make arrangements and ensure a comfortable experience.

Kansas City Chiefs Hotel Packages

Touring the stadium - behind-the-scenes experiences
If you're a true football enthusiast, a stadium tour is a must-do activity during your visit to Arrowhead Stadium. These behind-the-scenes tours offer a unique opportunity to explore areas of the stadium that are typically off-limits to the general public.
During the tour, you'll get a chance to visit the Chiefs Hall of Honor, which showcases the team's rich history and honors its legendary players. You'll also step onto the field and experience the stadium from the perspective of the players. The tour guides provide fascinating insights into the stadium's architecture, design, and the game-day operations that make it all possible.
It's important to note that tour availability may vary depending on game schedules and other events taking place at the stadium. It's advisable to check the official Arrowhead Stadium website or contact the stadium directly for tour timings and reservations.
Nearby attractions and things to do before or after a game
While visiting Arrowhead Stadium, take the opportunity to explore the surrounding area and discover the unique attractions that Kansas City has to offer. From cultural landmarks to entertainment districts, there's something for everyone to enjoy.
One of the must-visit attractions near the stadium is the Nelson-Atkins Museum of Art. Located just a short drive away, this world-renowned museum houses an extensive collection of art from various periods and cultures. Take a leisurely stroll through the museum's beautiful outdoor sculpture park or immerse yourself in the masterpieces displayed within its halls.
If you're a fan of jazz music, make sure to visit the 18th and Vine Historic Jazz District. This vibrant neighborhood is known as the birthplace of Kansas City jazz and offers a rich history of the genre. Explore the American Jazz Museum, which showcases the lives and legacies of jazz legends, or catch a live performance at one of the district's jazz clubs.
For those seeking entertainment and shopping, the Country Club Plaza is a must-see destination. This outdoor shopping center features a unique blend of architectural styles, beautiful fountains, and an array of upscale shops and restaurants. Take a leisurely stroll, indulge in some retail therapy, and savor a delicious meal at one of the Plaza's many dining establishments.
Tips for attending a Kansas City Chiefs game
Attending a Kansas City Chiefs game is an exhilarating experience that requires some planning and preparation. Here are a few tips to help you make the most of your game day:
1. Dress appropriately: Kansas City's weather can vary, so it's important to dress in layers and be prepared for changes in temperature. Don't forget to wear your Chiefs gear to show your support!
2. Arrive early: To avoid long lines and ensure a smooth entry, it's advisable to arrive at the stadium at least an hour before kickoff. This gives you ample time to find parking, explore the tailgating scene, and soak up the pre-game atmosphere.
3. Stay hydrated and nourished: It's easy to get caught up in the excitement of the game, but don't forget to stay hydrated and fuel your body with snacks and drinks. The stadium offers a variety of refreshments, but it's also a good idea to bring a water bottle and some snacks of your own.
4. Follow stadium rules and regulations: To ensure the safety and enjoyment of all attendees, Arrowhead Stadium has certain rules and regulations in place. Familiarize yourself with these guidelines before attending the game to avoid any inconvenience.
5. Embrace the Chiefs spirit: Attending a Chiefs game is not just about watching the team play—it's about being part of a passionate community. Embrace the Chiefs spirit, engage with fellow fans, and create memories that will last a lifetime.

Kansas City Chiefs Tickets
Travel to Kansas City for a Chiefs game
Uncovering the home of the Kansas City Chiefs is a thrilling adventure that takes you deep into the heart of Arrowhead Stadium. From its rich history and significance to its convenient location and world-class amenities, the stadium offers an unforgettable experience for fans and visitors alike. Whether you're attending a game, taking a behind-the-scenes tour, or exploring the surrounding attractions, a visit to Arrowhead Stadium is a must for any football enthusiast. So, put on your Chiefs jersey, join the sea of red, and immerse yourself in the electric atmosphere that only Arrowhead Stadium can provide. Let the chants of "Go Chiefs!" echo through the air as you become part of the Chiefs Kingdom.
Where do the Kansas City Chiefs play football?

Arrowhead Stadium
Finding out where the Kansas City Chiefs play football is important when planning your sports trip. Depending on the time of the year and what other Kansas City sports teams are in town, you might be able to see multiple sports events when planning your vacation. Elite Sports Tours can not only help you figure out where the Kansas City Chiefs play football, but where the other teams in Kansas City play also.
Kansas City has a long and rich history in sports with successful franchises and an incredibly passionate fan base. With the combination of great sports and some of the best BBQ in the world, Kansas City is an amazing destination for a sports weekend!

Kansas City has two major professional sports in the Kansas City Chiefs (NFL) and the Kansas City Royals (MLB). The Kansas City Chiefs play their home games at Arrowhead Stadium, which is known to have one of the best game day atmospheres in the NFL. The Kansas City Royals ball park, Kauffman Stadium is located right next to Arrowhead Stadium located in Harry S. Truman Sports Complex.
Plan your football road trip to Kansas City today. Elite Sports Tours has hotel partners close to Arrowhead Stadium in Kansas City. Our team can help you plan the perfect football trip to Kansas City to see the Kansas City Chiefs play live. Our team will help provide all the best recommendations on where to stay in Kansas City for a football game, where to sit at Arrowhead Stadium and some local restaurants worth checking out. Explore Kansas City and cross Arrowhead Stadium off the bucket list.

Work with our sports travel experts for the best Kansas City Chiefs Vacation Packages.
Where do the Kansas City Chiefs play football?
Arrowhead Stadium is a multi-purpose stadium in Kansas City, Missouri and is the home of the Kansas City Chiefs of the National Football League. It is part of the Truman Sports Complex with adjacent Kauffman Stadium, the home of the Kansas City Royals of Major League Baseball (MLB).
What is the capacity of Arrowhead Stadium?
Where to stay for a Kansas City Chiefs Game?
When did Arrowhead Stadium Open?
When did the Kansas City Chiefs join the NFL?