Where to Eat In Miami - El Rey De Las Fritas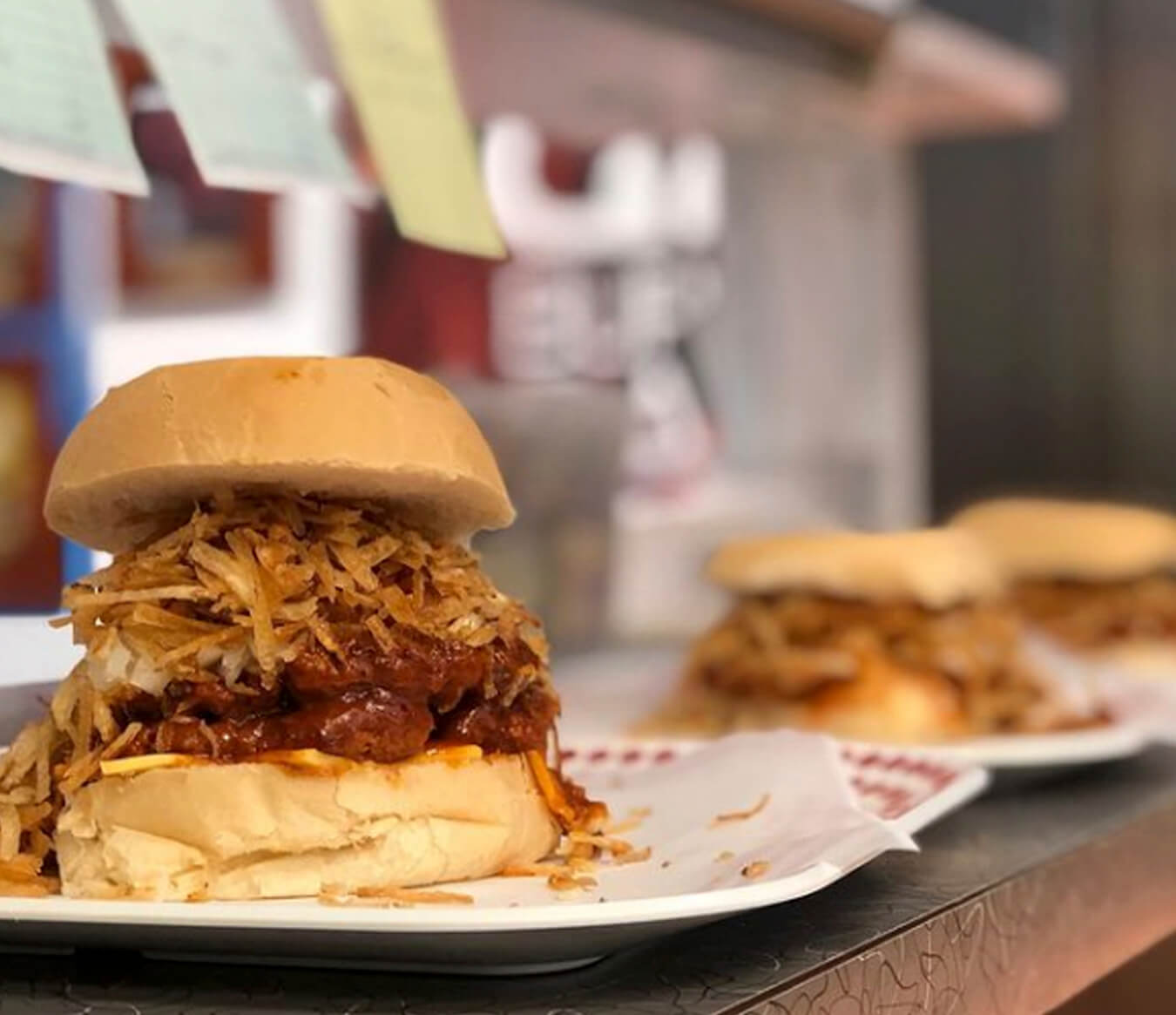 One of the best ways to immerse yourself in the culture of a new city is by enjoying the local food scene. Miami's culture has been greatly influenced by the city's local Cuban population, so during your visit, you need to try some authentic Cuban cuisine. Having been open since 1976, El Rey De Las Fritas is an iconic landmark for the Miami-Hispanic community and it should be the first restaurant that you visit when you're looking to enjoy some legitimate Cuban food.
While the menu at El Rey De Las Fritas is vast, this basic, retro counter-serve restaurant is best known for its original frita Cubana. Served on a fluffy Cuban roll, this Cuban-style burger consists of a ground beef patty that's been topped with sautéed onions and crispy shoestring fries. What truly sets their frita Cubana apart is their secret tomato-based sauce. Infused directly into the patty, this secret ingredient is what founder Victoriano "Benito" Gonzalez liked to call "La Formula". In total, El Rey De Las Fritas offers six varieties of frita Cubanas and you truly can't go wrong with ordering any one of them. We recommend ordering a frita original combo with a batido, which is essentially a thick Cuban shake.
Even after 40 years, El Rey De Las Fritas continues to draw a crowd. After trying their original frita Cubana, it's clear why! El Rey De Las Fritas now boasts four locations throughout Miami, including one in Little Havana that is just over a mile away from the home of the Miami Marlins. Open daily for lunch and dinner, there is never a bad time to stop by El Rey De Las Fritas!
When considering where to eat in Miami, be sure to think of El Rey De Las Fritas! El Rey De Las Fritas is always a popular destination for sports fans travelling to Miami to watch the Miami Heat, the Miami Marlins and the Miami Dolphins play!