Oklahoma City Travel Packages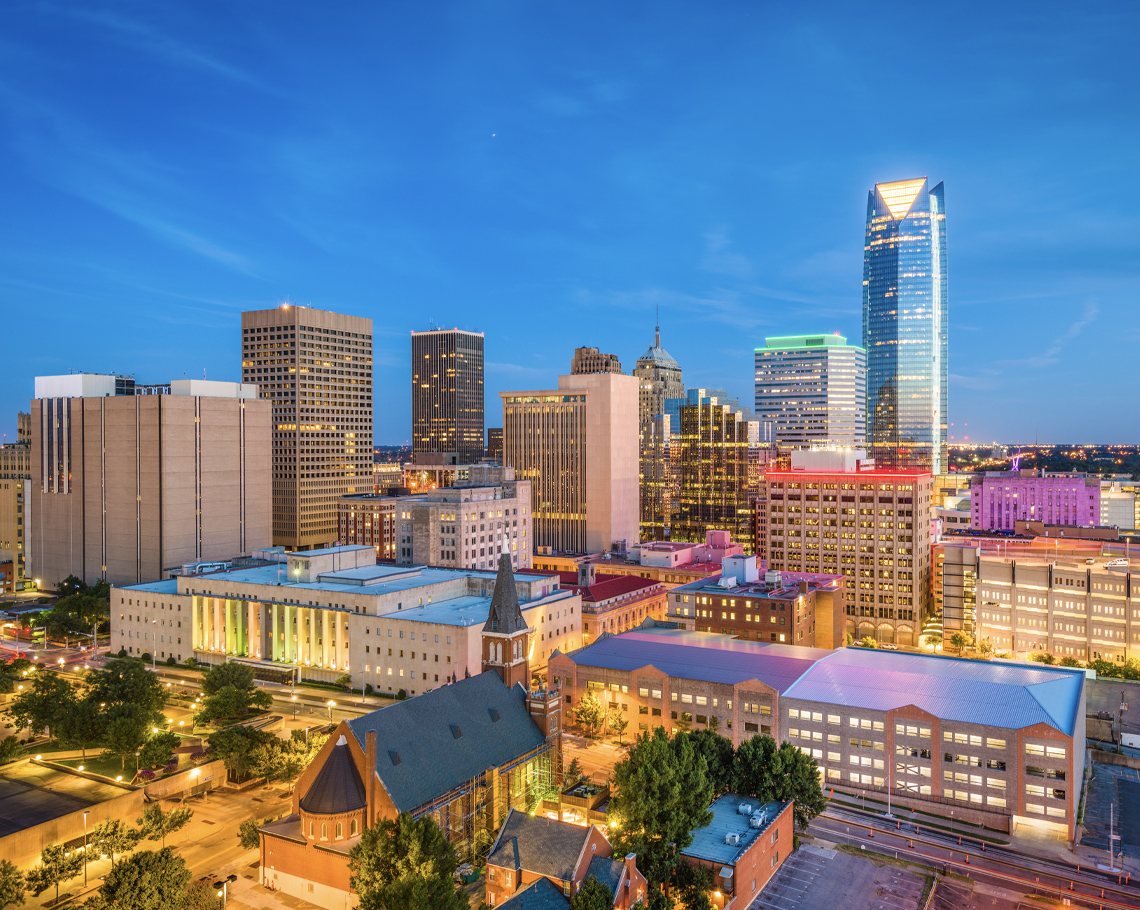 Oklahoma City and raucous, energetic fans go hand-in-hand. Although it may primarily be known as a college sports town, Oklahoma City is home to a number of professional sports franchises as well, including the Oklahoma City Thunder (NBA).

Chesapeake Enegy Arena, the home of the OKC Thunder is located right in the heart of downtown Oklahoma City. Chesapeake Energy Arena is known for it's game day experiences and fan-friendly environment at OKC Thunder games. The Thunder are consistently ranked highly among all NBA teams in eneging fans though social media and in the arena. This non-stop connection between the team and it's fans makes Oklahoma City an extremely popular desitination for sports fans!




Outside of it's only major professional franchise, Oklahoma City has a ton of other sports team's including OKC Energy FC of the United Soccer League, the Oklahoma City FC of the Women's Premier Soccer League, the Oklahoma City Dodgers, the Triple-A affiliate of the Los Angeles Dodgers (MLB), and of course the Oklahoma City Thunder of the National Basketball Association (NBA) and their G League affiliate, the Oklahoma City Blue.

Once a college sports town, always a college sports town! Oklahoma City and it's neighbouring cities are home to several collegiate programs, including the University of Oklahoma Sooners. A perennial college football powerhouse, seeing a Sooners game is a must when in OKC!
Let our Sports Travel Experts help you plan the perfect Oklahoma City Travel Package with Elite Sports Tours today!

Top Oklahoma City Sports Teams
Oklahoma City Thunder Travel Packages
See the Oklahoma City Thunder play live at the Chesapeake Energy Arena in downtown Oklahoma City! Known fo being loud and loyal, OKC fans don't sit in their seats until after the Thunder score their first basket! This atmosphere makes the 'Peake one of the most energetic and exciting arenas to watch a game in the entire NBA! Book your Oklahoma City Thunder Travel Package with Elite Sports Tours today!
Where do the Oklahoma City Sports Teams Play?
Chesapeake Energy Arena
100 W Reno Ave, Oklahoma City, OK 73102, United States


Things to do in Oklahoma City?
Bricktown Entertainment District

When you travel to Oklahoma City, be sure to check out the Bricktown entertainment district, just east of Oklahoma City. Whether you want to go out for dinner and drinks or just explore the area with family and friends, Bricktown offers something for everybody!

Formerly a major warehouse district, Bricktown is now home to many shops, restaurants and nightclubs, as the navigable Bricktown Canal. Throughout this district you will be able to find many public sculptures and murals. Bricktown hosts an art festival each July which has created a vibrant art scene in the area.
Top Restaurants in Bricktown OKC!
- Kitchen No 324

- Bricktown Brewery

- Cheever's Cafe

- Charleston's

- Texadelphia


Things to do in Oklahoma City?
Where to eat in Oklahoma City?