Baltimore Travel Packages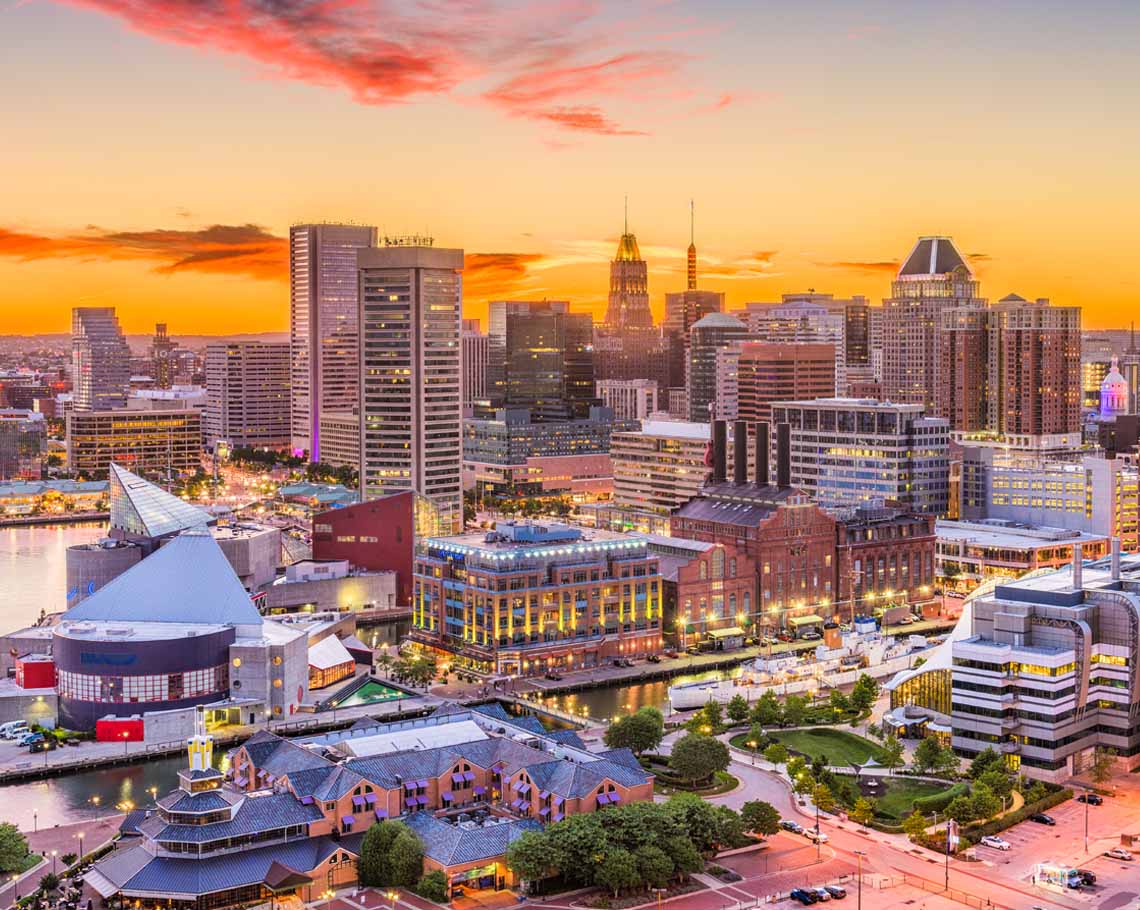 Despite having just two major professional teams in the cities limits, Baltimore has a long and storied history in sports. Currently, the Baltimore Ravens (NFL) play at M&T Bank Stadium while the Baltimore Orioles (MLB) play at Orioles Park at Camden Yards.

Baltimore County also has a strong presence in collegiate sports with five NCAA programs, (Towson University, University of Maryland - Baltimore Countym, Loyola University, Coppin State and Morgan State). Although it's traditionally a Division III school, Johns Hopkins University competes in DI in men's and women's lacrosse and is a perennial power in the sport.

Among other sports, Baltimore is also known for horse racing. The Preakness Stakes, the second jewel of the Triple Crrown takse place at the historic Pimilico Race Course. The attendance of the Preakness ranks second amongst all North American equestrian events, only behind the Kentucky Derby.
If you enjoy sports and crab, the Charm City is the place for you! Book your Baltimore Travel Package today with Elite Sports Tours!

Top Baltimore Sports Teams
Baltimore Orioles Travel Packages
Visit one of the nicest ball parks in the entire majors and cross Orioles Park at Camden Yards off your bucket list! Since the stadium was opened in 1992, Camden Yards was one of the first "new" ball parks to re-create a vintage vibe. Make sure to leave time to soak in the atmosphere on Eutaw Street, either before or after the game. ook out for the home run markers on the road and see who have hit some dingers on Eutaw Street! Let Elite Sports Tours help you plan the perfect Baltimore Orioles Travel Package today!
Baltimore Ravens Travel Packages
Let Elite Sports Tours help you see one of the most exciting teams in the NFL, the Baltimore Ravens at M&T Bank Stadium! Before you head into M&T Bank Stadium, you have to check out the RavensWalk! The pre-game party includes food, drinks, games and live music! Once you're in the game, you have to make sure to grab a snack with crab! Whether it's a crab pretzel orr crab cake, you'll have to induldge in some local Baltimore eats while cheering on the Ravens! Contact our Sports Travel Experts today to start planning your Baltimore Ravens Travel Package today!

Where do the Baltimore Sports Teams Play?
Oriole Park at Camden Yards

333 W Camden St, Baltimore, MD 21201
Things to do in Baltimore?

Treat yourself with a culinary tour of Baltimore's historic Fell's Point, founded in 1763. Thanks to centuries of immigration, the district has a wide range of family-owned resturants from all over the world.

Led by a local tour guide, hear about the history of the district, which was in fact a completely seperate town from Baltimore. Learn about Polish and Greek recipes passed down for generations, and taste local specality seafood dishes and learn about the district's rich immigrant history.


- Cypriana of Roland Park

- Tir Na Nog Irish Bar & Grill

- Thames Street Oyster House

- Bop Brick Oven Pizza

- Sophia's Place