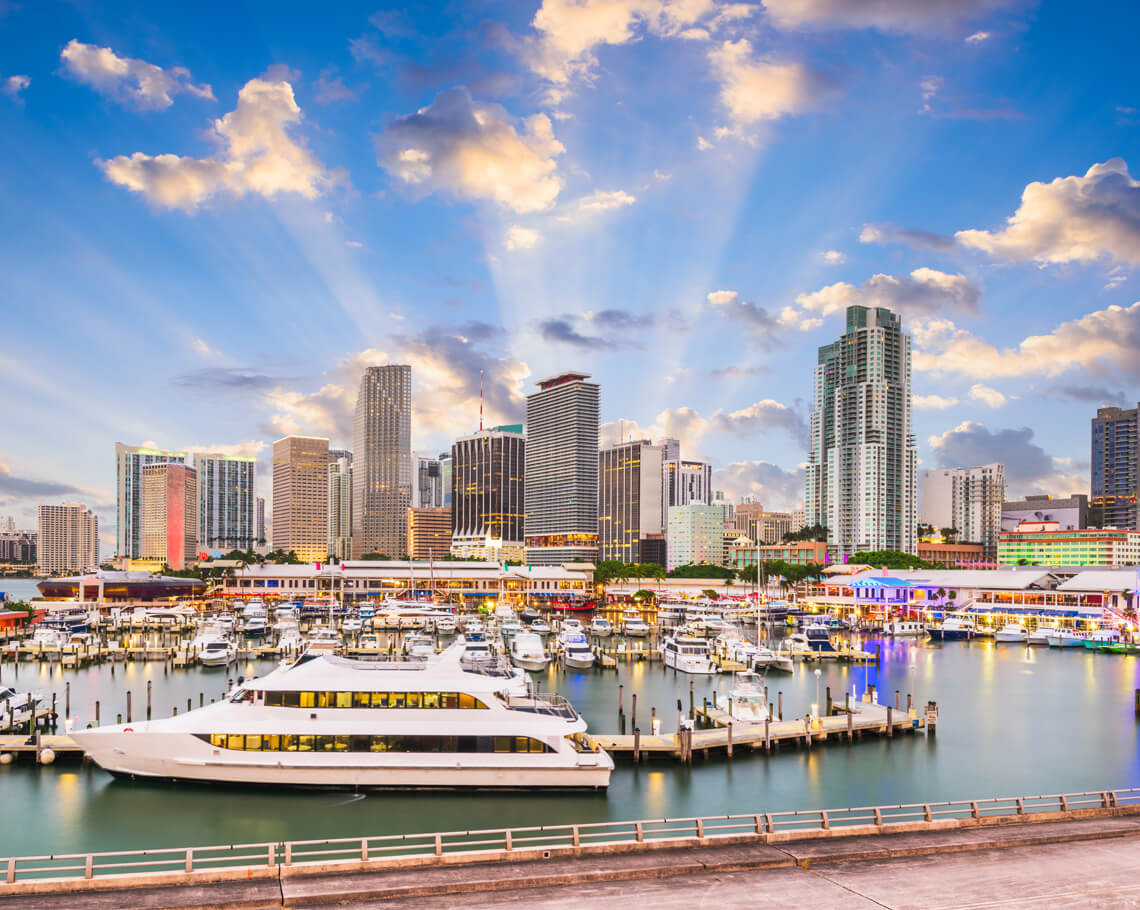 Sports and sunshine, one of the best combinations and the city of Miami has lots of both! Miami has beautiful weather all year long while also supplying a sports fan with endless opportunities to catch a game!

Miami is home to four major sports teams with the Miami Heat of the National Basketball Association (NBA), the Miami Dolphins of the National Football League (NFL), the Miami Marlins of Major League Baseball (MLB) and the Florida Panthers of the National Hockey League (NHL), who play 45 minutes north of the city in Sunrise, Florida.

Inter Miami CF will become Major League Soccer's 25th team beggining in 2020. Owned by soccer legend David Beckham, Inter Miami's permanent home Miami Freedom Park will not be ready until the 2020 season. Miami will kick off their first two season playing in Fort Lauderdale at Inter Miami Stadium, which will become the team's training center once Miami Freedom Park is completed.


The Magic City also has a rich college sports history with the University of Miami Hurricanes, most notably with their football program that dates back all the way to 1926. "The U" has won five National Championships and have eight former players in the Pro Football Hall of Fame. Like the Miami Dolphins, the Hurricanes play all of their home games at Hard Rock Stadium.

Hit the beach and soak up the sun during the day and head to the stadium to cheer on your team at night! Let Elite Sports Tours help you plan the perfect Miami Travel Package today!

Miami Heat Travel Packages
See the Miami Heat play live at AmericanAirlines Arena in downtown Miami! Watch the three-time NBA Champions in action and feel the South Beach party vibe the Heat fans and AmericanAirlines Arena provides! Don't forget to hit the concourse for some amazing international food from Cuban, Mexican, Greek and everything in between! Let Elite Sports Tours plan your Miami Heat travel package today!

Miami Dolphins Travel Packages
With it's new renovations in preperation to host Super Bowl LIV, Hard Rock Stadium is now one of the top venues in the league. Dolphins fans suggest arriving to Hard Rock Stadium early to get the true game day experience. Once you're in the stadium, be sure to grab a "Shula Burger". These mouth watering burgers are named after the legendary coach Don Shula. Let Elite Sports Tours help you book the perfect Miami Dolphins Travel Package today!
Miami Marlins Travel Packages
The new Miami Marlins ownership group made a positive effort to help improve the game day fan experience in 2019. Marlins Park is a colourful modern ball park with a retractable roof with a glass operable outfield wall, making it one of, if not the most unique looking stadiums in the Majors. Experience "the best party in baseball" and watch a Marlins game from the Clevelander Bar located in left field lower level! Book your Miami Marlins travel package with Elite Sports Tours today!
Florida Panthers Travel Packages
BB&T Center is located 20 minutes west of Fort Lauderdale and 45 minutes north of Miami. BB&T Center is a great place for opposing fans to cheer on their team with it's very welcoming and friendly atmosphere. Don't forget to check out their awesome tacos located at sections 129 and 307! Watch the Panthers play live and cross BB&T Center off your bucket list!
Where do the Miami Sports Teams Play?
Hard Rock Stadium

347 Don Shula Dr, Miami Gardens, FL 33056

Florida Everglades Airboat Tours

Take a tour of Everglades National Park and take in the vast wildlife sightings on this incredible airboat trip. Get an upclose look at all the alligators in the famous Florida Everglades.

Get away from the busy city and onto the Everglades with a 30-minute trip on a comfortable airboat lead by an experienced airboat captain and knowledgeable tour guide. With breathtaking views, be sure to keep your camera handy to snap some pictures of the tranquil wilderness, wildlife and lush vegetation.

Once your airboat trip finishes, see an gator wildlife show, hold a baby alligator and explore the jungle walking trail.

Our Sports Travel Experts can reserve your spot on an Everglades Airboat Tour Adventure! An Elite Sports Tours representative can include tickets with your Miami travel package!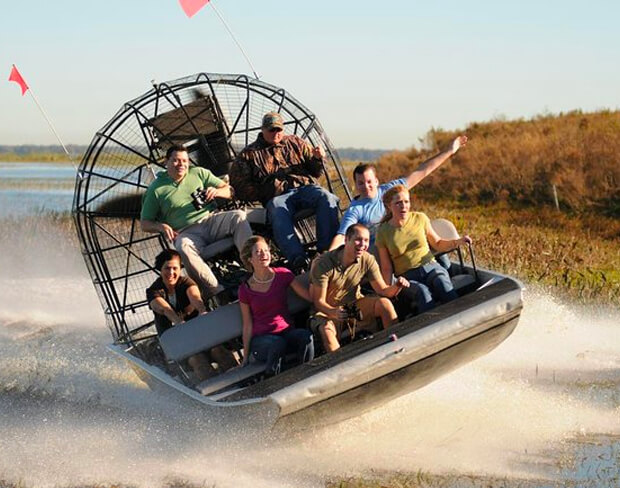 Elite Sports Tours can add a Florida Everglades Airboat Tour to your Miami Travel Package!

Yes, that's right! If you're looking for something to do while you're not at the game in Miami, like an incredible Florida Everglades Airboat Tour, just ask! Our Sports Travel Experts can add on additional attractions, tours and activites to your Miami Travel Package!